Early investors in pot stocks are probably sitting on triple-digit gains or more over the last few years, but for new investors the summer selloff in the cannabis sector might be sparking worries about another dot-com or cryptocurrency bubble. From high-profile scandals, to a bumpy rollout in Canada marred with supply shortages, to big pot firms lacking profits, the legal industry has seen roughly a 40 per cent decline in aggregate value since around April.
Making matters worse, some investors say the cannabis industry is on a path towards commoditization and the big name stocks will never recover. Unlike the alcohol industry, it's not the hops and grape cultivators who make the money, it's the owners of brands like Heineken or Kim Crawford who profit. In the pot sector, however, tight regulations make it hard for companies to develop brands, prompting some to wonder if they are mostly glorified farmers, on top of concerns of the expected downward pressure on prices to come.
But investment dealer Eight Capital isn't buying into the doom and gloom hanging over the sector. In a recent 27-page report, cited by The Globe and Mail, the firm's analysts pointed to coming improvements to the Canadian market and possible U.S. deregulation as reasons why "the cannabis trade is not over."
Despite the recent market weakness, Eight Capital forecasts the cannabis sector could see "significant outperformance over the remainder of the year," and its team of analysts breaks down several key reasons why they remain bullish on the embattled industry.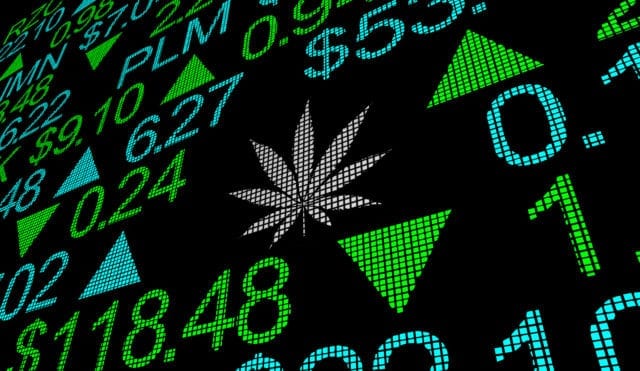 Increased supply, Cannabis 2.0 products coming online
Eight Capital predicts that cannabis supply will finally meet demand in Canada by mid-2020. But pot companies won't face serious pressure on margins when that happens, because cannabis derivative products will be on store shelves by then (items like vape pens, edibles, beverages and topicals), "which have the ability to command a higher price per unit," the report reads.
As the Canadian market for weed products expands from predominantly dried flower to a diverse offering of value-added items, pot companies should expect consumers to focus less on potency and price, but more on "potency, terpene profile, strain, form factor, package size and brand," Eight Capital said.
In other words, if licensed producers don't want to run the risk with their products sitting on the shelves, or being returned in the hundreds, or sold at steep discounts, they're going to have to make them stand out.
""LPs will have to significantly differentiate their products while staying ahead of the curve on consumer trends and preferences in order to consistently fill sales channels and drive demand for products at the retail level," the report says.
An example of a strategy that may work could be the partnership between four major pot companies in Canada with vape giant Pax Labs to develop sophisticated vape pens, according to Eight Capital. With the sudden epidemic of vape-related lung disorders plaguing Americans, quality and safety assurance will become vital for the industry.
When the launch comes, you can rest assured that @TantalusLabs vaporization products will be filled with 100% single origin cannabis inputs.

— Dan Sutton (@DSutton1986) September 11, 2019
If the derivative product rollout is less than stellar and a downward pressure on prices happens next year, only a "handful" of pot firms will reach profitablity, Eight Capital says. It adds major companies that continue to build global scale, such as Canopy Growth (TSX:WEED), Tilray (NASDAQ:TLRY) and Cronos Group (TSX:CRON), "will likely remain at a loss position."
"Given the market has taken a sharp turn toward valuing profits over market share, we will be watching closely to see if LPs start to message a change in strategy to facilitate an accelerated pathway to profitability." — Eight Capital
Major league investments, partnerships still possible
After a number of landmark deals in 2018, Eight Capital said "the cannabis industry in 2019 has seen continued penetration by Fortune 500 entities."
The report cites Quebec-based convenience store chain Alimentation Couche-Tard Inc. (TSX:ATD.B) investment in pot retailer Fire & Flower (TSXV:FAF), and tobacco giant Imperial Brands investment in Auxly Cannabis (TSXV:XLY), as recent major deals.
But Eight Capital expects more significant investments are on the table as large pot companies like Aurora Cannabis (TSX:ACB) have yet to strike a big league deal. In its recent earnings report, the Edmonton-based producer said it is actively seeking out a U.S. acquisition to grow its presence south of the border.
Continued store rollout will drive cannabis sales
Eight Capital believes the industry's growth in Canada is tightly linked to the "expanding bricks-and-mortar infrastructure nationwide."
T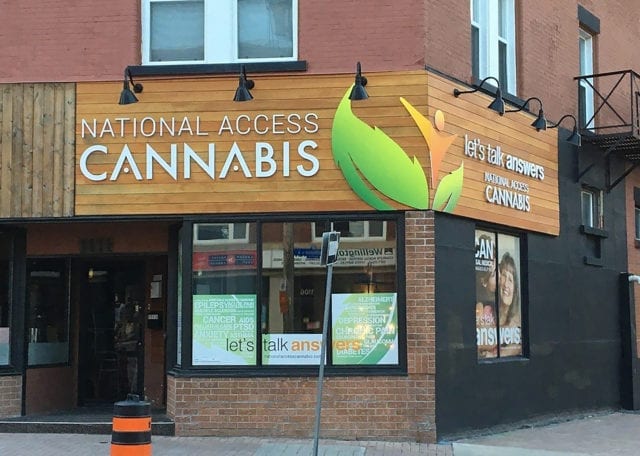 he analysts calculate there are 384 cannabis retail stores open across the country today. In comparison, 660 government-run alcohol store locations operate in Ontario alone along with over 2,200 private liquor retailers.
The vast majority of pot stores are open in Alberta with 254 active to date. That leaves the rest of the country with 130 stores, or one store per 250,000 people approximately. In Colorado, where legal cannabis sales have soared, there are about one store per 10,000 people.
"The Canadian market clearly has a long way to go before it reaches a saturation point," the report says, noting an increase in the number of stores will help each province catch up with Alberta in terms of rapid sales growth.
United States on path to deregulate
Eight Capital details 12 pieces of pending legislation in the U.S. that could serve as a catalyst for pot industry investment. But the bill that holds the highest chance in passing this year is the Secure and Fair Enforcement (SAFE) Banking Act because it has bi-partisan support and doesn't involve the sensitive issue of de-scheduling or legalization, according to the analysts.
The SAFE act would allow legal cannabis businesses operating in U.S. states to gain access to federally chartered banking services. So far, companies selling and producing pot are being forced to operate only on a cash basis. The bill would also allow purchases to be made through large credit card companies like Mastercard and Visa in states that have legalized the drug.
According to Marijuana Moment, the SAFE act will get a floor vote at U.S. Congress by the end of the month, as per the office of Majority Leader Steny Hoyer (D-MD).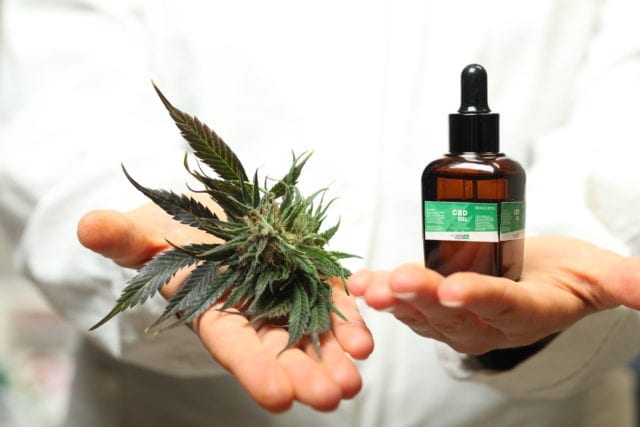 Health Canada may treat CBD as a natural health product
The last main catalyst the investment dealer highlighted was if Health Canada begins treating CBD as a natural health product (NHP), it could help sales for the vaunted wellness extract to skyrocket in the country.
So far, the federal agency, through the Cannabis Act, regulates CBD the same way as THC, which means cannabidiol products can only be purchased at licensed pot stores.
In the U.S., however, passage of the Farm Bill in 2018 led to "an explosion in the CBD market," the report says, "with major retailers such as CVS, Rite-Aid and Kroger starting to carry CBD-infused SKUs."
In May, Mugglehead reported the Canadian hemp industry and health food groups teamed up to pressure Ottawa to change the regulations to treat CBD similar to vitamin B or other NHPs instead of a drug. The Canadian Hemp Trade Alliance said if the federal government relaxed regulations for CBD products it would transform the marketplace and help spark sales of industrial hemp to $1 billion by 2023 in Canada.
Since the hemp industry's lobbying efforts, Health Canada published a consultation paper in June "on the potential market for cannabis health products that would not require practitioner oversight."
The federal agency held a consultation period for industry players to chime in that lasted until Sept. 3, which generated 1,100 submissions that discussed the science of CBD and cannabis health products and how they would be regulated. This week, however, the industry criticized Health Canada for proposing to creating a brand new category for cannabis health products to be regulated under. Although the products could be sold without a doctor's prescription, critics say keeping the production of the new category with licensed cannabis producers would slow down sales.
The market for CBD products in the U.S. is expected to reach US$5 billion in 2019 and balloon to almost US$24 billion by 2023, according to Brightfield Group.
Plenty of room to run in the nascent pot sector
Backing up Eight Capital's thesis that the pot industry still offers investors green pastures ahead, former CEO of Canopy, Bruce Linton, told BNN Bloomberg last month he bought a bunch of Canopy shares on an "August sale." The ganja entrepreneur was ousted by the company only a couple of months prior, but he said the sagging share value offers a chance for investors to grab a piece of a cannabis powerhouse built for the long haul on the cheap.
Further, Matt Bottomley, analyst at Cannacord Genuity, told the same news network the summer selloff offers a buying opportunity for cannabis investors. He said the number of investors is only going to increase in the coming months, and investors shouldn't be worried about profitability in the short term.
Also in August, Hadley Ford, a former investment banker at Goldman Sachs and current CEO of New York-based cannabis firm iAnthus Capital Holdings Inc., said the beaten down prices of pot stocks is attracting large value investors.
"The business of cannabis is doing fine, the stocks not at all; it's two separate realities existing at the same time," he said on the company's earnings call. "Like quantum physics."