Blockchain technology company TruTrace Technologies (CSE:TTT) offers a seed-to-sale tracking system for the cannabis industry and it partnered with major league auditing firm Deloitte to enhance its transparency reliability.
The traceability software is already being utilized by Shoppers Drug Mart since June to verify medical cannabis strains to provide physicians, pharmacists and patients quality and safety assurance with every order. TruTrace and Canada's largest pharmacy chain ran the first phase of the pilot project with cannabis producer WeedMD (TSX-V:WMD), and all three partners last month touted it a success.
The second phase of the project is underway, and TruTrace said last week it teamed up with heavyweight producer Aprhia (TSX, NYSE:APHA) to further increase the transparency apparatus for the medical cannabis industry.
But bringing in Deloitte, which serves 80 per cent of the Fortune 500 companies in the world, TruTrace said it will help attract more producers and retailers looking to build trusted brands among consumers.
By working together to rapidly scale the adoption and implementation of our technology, we are confident that we can bring a greater level of traceability and trust to this evolving industry.

– Robert Galarza, CEO of TruTrace
.@DeloitteCanada partners with cannabis blockchain firm TruTrace Technologies
» https://t.co/1I4QTng7cv @TruTraceTech pic.twitter.com/D5cnBp9iW7

— Consulting.ca (@Consulting_cnd) September 9, 2019
TruTrace bolsters Aphria's industry cred

TruTrace's StrainSecure technology will not only be fortified with Deloitte's bookkeeping prowess, but it will get further validation with Aphria, one of Canada's largest producers, testing it. The companies said phase two of the strain validation system is scheduled to finish by November, 2019.
StrainSecure will serve as a central hub for tracing, validation, and product authentication, while also becoming a master registry for product testing, verification and quality assurance, the companies added.
Aphria said using the technology shows its commitment to transparency.
At Aphria Inc., we take responsibility to heart and recognize the importance of standardized testing and quality assurance. This program reflects our ongoing commitment to protecting the health and safety of our patients.

– Irwin Simon, CEO of Aphria
The Ontario-based firm has been focusing on cannabis production at its main facility and posted close to a $16 million profit in its latest quarter. This has helped it win back investors and its share price has now risen 18 per cent since the start of the year.
By teaming up with TruTrace, Aphria is showing dedication to its consumers who will have confidence in what they ordered. And that could also prove to add to the company's recent success.
Benefits for both medical and recreational uses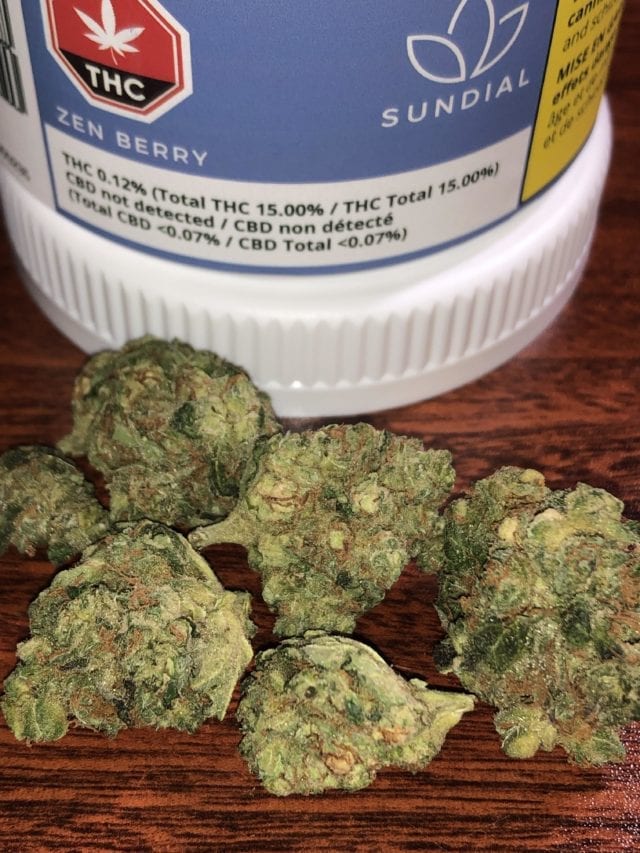 The blockchain technology will also allow physicians and pharmacists to zero in on treatment outcomes based on genetic profiles, offering patients prescriptions for specific strains. This specialized system could help advance the industry by increasing trust among patients and doctors.
But the advanced system won't just enhance the medical marijuana segment. Recreational users can also benefit by having assurance when ordering each product.
Embattled pot producer CannTrust's (NYSE:CTST)(TSX:TRST) latest scandal brings to light that illegal cannabis strains might be entering the legal supply. Therefore, consumers may want to be looking for extra precautions when it comes to purchasing their pot, especially for those looking for exact strains.