Many investors have flocked to pot stocks the last few years, and with the lofty forecasts for the legal cannabis market promising double-digit annual growth over the next several years, major Wall Street players have also jumped on the bandwagon.
After global sales rose to just under US$11 billion in 2018, cannabis research firm BDS Analytics predicts annual sales will reach almost US$41 billion in five years. Various Wall Street firms are calling for anywhere between US$50 billion to US$200 billion in worldwide annual sales in roughly a decade's time.
But much of those sky-high forecasts are hinged upon more consumers turning their back to the black market and buying weed from licensed sources.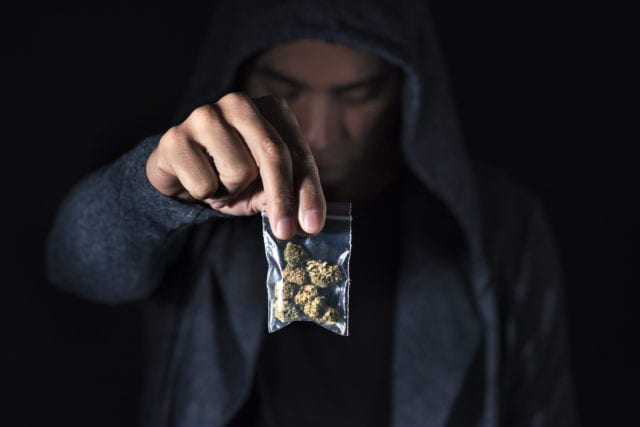 In the early days of legal pot, however, in Canada, California and elsewhere the illicit market has flourished.
A recent Statistics Canada report shows a gram of pot from the underground cost $5.93, and a gram of legal weed in the country was sold at $10.65. While licensed cannabis is roughly 80 per cent higher in price, as much as 80 per cent of consumers continue to buy from the black market in the Great White North.
In California, the problem is much the same. High taxes have caused the legal market in the state, widely considered the largest pot market in the world, to suffer. Sales fell to US$2.5 billion in 2018 from US$3 billion the year before due to the burden of steep tax rates, heavy regulations and a prolific illicit market.
But in July, there has been a wave of police busts on illegal pot shops and operations in major Canadian cities and the state of California as authorities in both countries aim to clamp down on the black market to help the legal industry continue to grow.
Toronto's illegal pot shops drop below 10 from over 90
One of the stated goals from the Canadian government with being the first G7 country in the world to legalize recreational cannabis was to stamp out the black market.
And in the country's biggest city, Toronto police made headlines in July for raiding one location and barricading four in total with concrete slabs of a prominent illegal pot retail chain operating in the city.
After the police raids and barricades, staff at one of the CAFE locations continued to sell illicit pot on the street outside the store prompting 18 arrests amid protests. Nine people were charged federally under the Cannabis Act, most for trafficking.
Toronto cops now arresting folks at the illegal cannabis cafe in Fort York. Earlier this week police placed cement blocks to shut down illegal pot stores, including this one. pic.twitter.com/btAASgPc5B

— Sandra Mergulhão (@sandramergulhao) July 21, 2019
"We have upped it in the sense that the penalty is more severe," Const. Jeniffer Sidhu told The Canadian Press.
It's been a game of whack-a-mole for Toronto police and city bylaw officers trying to shutter illegal cannabis shops. But the uphill battle is making headway. There were more than 90 shops in the city prior to cannabis legalization last October, but now only about 10 remain.
A spokesman for CAFE, David Shuang, said "Torontonians cannot find reasonable dignified access to cannabis and cannabis derivative products, even though it has been made legal."
So far in Canada's most populated province, the Ontario government has only made way for 23 physical stores to open. The province said it will grant an additional 50 retail licences by October.
National legal sales jumped 15 per cent in May, propelled by more store openings in Ontario and other jurisdictions. If the provinces and Ottawa want to cut further into the black market, its apparent more store locations will be needed, especially in Ontario, to replace the dwindling black market locations.
Vancouver police bust 'multimillion-dollar' extraction labs
On Canada's West Coast, Vancouver has also seen a crackdown on illegal pot shops. Back in late May, nine black market dispensaries lost an appeal with a B.C. Court of Appeals judge to stay open. Today, only a dozen or less unlicensed shops remain from more than 100 that proliferated the city since legalization began last fall.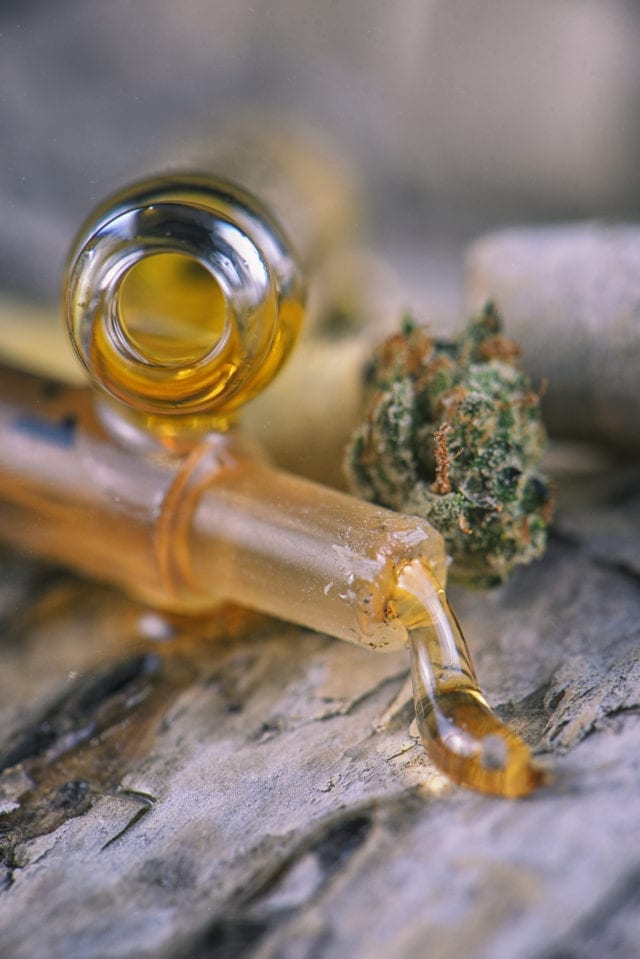 But police crackdown on the black market comes in more ways than one. On July 22, Vancouver police said they busted a couple of cannabis oil extraction labs, "seizing thousands of pounds of drugs and shutting down a multi-million dollar drug operation."
The two facilities were located in the industrial area of Vancouver and police called the butane honey oil labs "very large and sophisticated illegal operations," that produced high-potency cannabis oils and concentrates for sale in unlicensed cannabis stores and on the illicit market.
"Although cannabis can now be legally purchased from government regulated and approved retailers, we will not tolerate anyone who tries to cash in by breaking the law and putting the public at risk," VPD Const. Steve Addison said in a release.
Under the Cannabis Act the use of organic solvents, like butane, in the extraction of oils from cannabis plants is prohibited. Police warn butane oil extraction labs are extremely dangerous.
Cannabis extracts, concentrates, also known as shatter, are all part of a wildly lucrative sub-sector in the pot trade. Illegal operations have been popping up across the U.S. and the Drug Enforcement Agency has reported at least 19 deaths as a result of hash-oil fires since 2014. But experts say that number is even higher with more illicit operations going unreported.
California seizes US$30 million worth of black market cannabis
In California, police are also clamping down on the illicit sale of weed. The L.A. Times reports authorities in the Golden State have tripled the number of raids on illegal pot shops over the last year snatching up US$30 million worth of black market cannabis in the process.
While legal #cannabis in California is a fast-growing sector, unlicensed cannabis shops are still fueling the black market in the state. https://t.co/7w02nX88QB @mcgreevy99 @latimes

— Nick Kovacevich (@nickkovacevich) July 29, 2019
To further bolster enforcement, Gov. Gavin Newsom in July authorized daily fines up to US$30,000 against illicit cannabis sellers, distributors and growers.
But Lindsay Robinson, with the California Cannabis Industry Association, told the Times thousands of illegal marijuana growers and sellers remain operating without seeing enforcement action such as the new hefty fine.
According to research from the firm New Frontier Data, California's black market was worth US$3.7 billion last year. Not only are consumers turned off by the high state and local taxes that make up 45 per cent of the cost of legal weed, but many municipal governments have refused licences to allow legal stores to open.
If governments from major jurisdictions such as California or Canada wish to curb the black market, experts say not only do authorities need to step up enforcement action, but policymakers need to pave the way for the legal market to thrive by reducing taxes and dismantling some of the onerous regulations in place.