Canadians scooped up more than $85 million worth of cannabis from retail stores in May – nearly a 15 per cent jump over April sales – buoyed by new store openings in B.C. and Ontario, according to recent Statistics Canada data.
Looking at sales by province, Ontario was the leader with nearly $23 million as consumers continued to buy more cannabis in the 23 physical stores that opened more than five months after legalization on April 1. The province said it will add another 50 stores by October to continue to boost legal sales and cut further into the black market.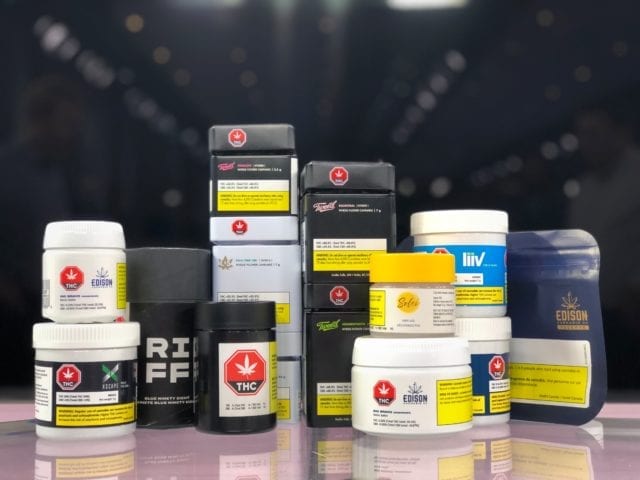 British Columbia recorded a 37 per cent sales growth in May, the largest among all provinces, due to a number of new dispensaries opening. However, many grey or black market stores remain open in the province cutting into legal sales, while larger cities like Nanaimo, Kelowna and Penticton remain without stores.
Per capita, B.C. scored the lowest in legal cannabis sales with roughly $0.70 in May. By comparison, Prince Edward Islanders spent around $8.50 per capita in the month – the most out of any province.
But B.C. could have the most potential to grow further on top of its $3.5 million May sales. According to a recent United Nations World Drug report, nearly a quarter of B.C. residents over the age of 15 reported using cannabis in 2017 – the highest in the country.
Quebec also saw a large jump in May sales as the provincial cannabis authority, the SQDC, allowed stores to open seven days a week – up from the previous four days per week – due to supply issues easing. The province collected just over $17 million for a 25 per cent increase over April.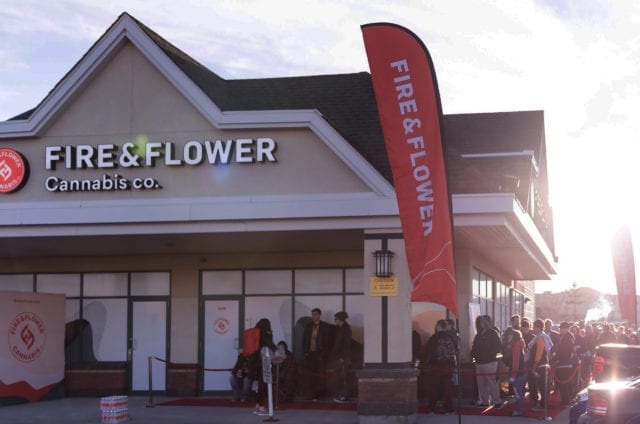 Store rollouts have also been slow in Quebec with only 16 opening so far. The SQDC recently posted a $5 million loss in its first fiscal year, but the government-owned monopoly plans to have 40 stores open by March, 2019.
Cannabis sales seem to be tightly linked to the number of physical store openings in Canada. In Nova Scotia and New Brunswick, over 90 per cent of sales come from cannabis outlets, which further signals Canadians are not flocking to provincially-run websites to buy pot.
Canadian pot sales still underwhelm
Despite the double-digit increases in pot sales for a third consecutive month in the Great White North, revenues are still lagging compared to some initial Wall Street predictions.
Licensed sales in Canada are expected to reach US$5.2 billion ($6.9 billion) in five years, according to BDS Analytics. Ontario is expected to rake in the bulk of Canadian sales with US$1.84 billion by 2024.
But even at a 15 per cent monthly rate increase, legal cannabis sales in Canada should land somewhere between $800-900 million in the first full year of revenue, which will disappoint some investors.
The industry was excited to start selling the next-generation of cannabis products, such as edibles and vape pens, by October as such items are expected to increase margins and demand. But the federal government warned companies and consumers derivative products won't be available until mid-December and to expect a slow roll out at that time.
To make matters worse, Quebec said this week it will ban all sweet cannabis edibles and topicals before they become available for sale later this year.
Here are the monthly pot sales per Statistics Canada:
October 2018: $41.4 million
November 2018: $53.73 million
December 2018: $57.34 million
January 2019: $54.88 million
February 2019: $51.66 million
March 2019: $60.94 million
April 2019: $74.58 million
May 2019: $85.65 million