American cannabis company Acreage Holdings, Inc. (CSE:ACRG.U) said it plans to bring Canopy Growth's two retail brands, Tweed and Tokyo Smoke, to California and Michigan later this year, but shares of Acreage dropped 10 per cent after the company posted a hefty second-quarter loss late Tuesday.
The New York-based multi-state marijuana operator reported net quarterly revenue of US$17.7 million for the three months ended June 30, which was up 37 per cent from the first quarter of 2019. But the company's net loss of US$33.9 million was larger than what analysts were expecting and grew from the net loss of US$31.2 million it recorded the previous quarter.
The company recorded a net income of almost US$6 million in the same period last year.
During the second quarter, Acreage received overwhelming shareholder support to be acquired by Canopy Growth (TSX:WEED)(NYSE:CGC) for roughly US$3.4 billion, a deal contingent on cannabis becoming federally legal in the United States by 2025.
The arrangement is the first major cross-border deal in the cannabis industry that will see Canopy pay US$300 million to Acreage shareholders to obtain the rights of the U.S.-based pot firm.
"The arrangement unlocks significant potential and will help further position Acreage as the leading cannabis operator in the United States," said Kevin Murphy, CEO of Acreage, in the release.  "I am excited to share our strategy leveraging Canopy Growth's brands, technology, and IP, which will give us a significant advantage over our competition."

Acreage aims to bring Canopy's Tweed pot shops across U.S.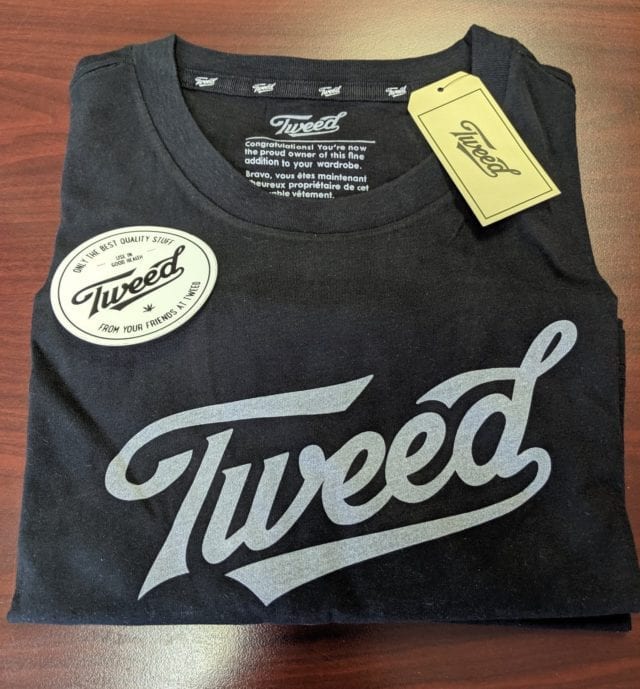 Acreage indicated in its Q2 report that it intends to start utilizing Canopy's brands this year starting by opening a cannabis retail store in the U.S. under the Canadian pot giant Tweed brand.
Acreage added it plans to further open pot shops under Canopy's Tweed and Tokyo Smoke brands across the U.S. starting in 2020. The company told Bloomberg News it is evaluating all states, but wants to enter markets like California and Michigan where it currently doesn't have a retail presence.
Chief executive Murphy said he expects a nationwide roll-out of Canopy's medical brand Spectrum in 2020 on top of the other two brands. Acreage is currently adapting its new Florida dispensaries to fit with Canopy's processes, Murphy said.
The U.S. cannabis grower is also targeting acquisitions in Arizona and Colorado — two states where it also lacks major operations — but Murphy said Acreage won't be issuing shares to make deals and use other mechinisms as he feels its stock is "woefully underpriced."
Acreage shares are traded on the Canadian Securities Exchange and are down more than 40 per cent this year.