It's a truth generally accepted that not all companies are created equal. You have your low-performing companies, remaining unprofitable and sucking up all the investor dollars and air out of every room they're in, and then there are the average companies doing average business. Then there are companies like the five companies we're about to showcase—which are winning awards and pulling in accolades for high performance, and doing what they can to ensure their customers get the best, accurate and most secure service they can provide.
Here are five companies, in five different technology-centric industries, seeking to set the bar for performance.
GCI Alaska gets fastest ISP award for seventh year

GCI, a subsidiary of Liberty Broadband Corporation (Nasdaq: LBRDA) has been named Alaska's fastest internet service provider for the seventh the straight year by PCMag.com. The company sports record high speeds of 176.7 using PCMag's speed index.
The company scored above national providers Cox, Sparklight, and AT&T Internet, which scored 143.8, 142.6, and 134, respectively. The score is nearly three times higher than Starlink, the low earth orbit satellite provider, which came in at 60.5. This is also the second year in a row that the company beat an all-time best, having set a record high of 149.0 last year.
"We're pleased to be recognized as Alaska's fastest ISP for the seventh year running. With the launch of residential 2 gig internet speeds last year and the addition of even more communities to our fiber-optic footprint, it's great to see that third-party analysis confirms what we already know — GCI delivers Alaska's fastest internet on the state's most advanced network," said Heather Handyside, GCI chief communications officer.
GCI was among the first internet service providers in the United States and the first in Alaska to make 2 gig internet speeds available. Presently, GCI is responsible for providing residential 2 gig internet speeds to 80 per cent of Alaskans and it's well on the way to delivering 10 gig service.
In terms of ISP's, GCI provides much of the same services as most of the bigger companies in the south. Alaska-based GCI provides data, mobile, video, voice and managed services to consumer, business, government and carrier customers throughout Alaska, including more than 200 communities. The company has thrown over $4 billion into its Alaska network and facilities over four decades and recently launched 5G service in Anchorage, which is now the nation's northernmost 5G service area.
"Not only are we offering the best internet experience in Alaska, but we are also offering packages that combine GCI's superior internet service with 5G mobile service to provide cost savings and value for Alaskans. Our customers can now get 5G and home broadband together starting at $99 a month for both services — it's a phenomenal deal. We are committed to sharing Alaska's most advanced network for Alaskans at an unmatched value," said Kate Slyker, GCI chief marketing officer.
In order to get a provider's PSI score, PCMag takes 80 per cent of the download speed with 20 per cent of the upload speed based on results from PCMag's speed test tool. Consideration is made after a minimum of 100 different tests.
Enhanced cloud security through secure access service edge solutions

Silicom (NASDAQ:SILC) pulled in an initial $3 million order from a US-based provider of cloud-based secure access service edge (SASE) solutions.
The client will use Silicom's Edge platforms with only minor customizations to provide both wired and wireless connectivity to its customers. SASE is a cloud-based service that combines network and security functions with wide area network capabilities to support the secure access requirements of today's hybrid organizations. Essentially, SASE provides substantial enhancements to both networking and security capabilities.
"Our Edge products offer the exact functionality, features and cost that telcos, service providers, appliance vendors and cloud players need for their next-generation systems and applications: precise compute capabilities with the best cost to performance ratio, efficient networking, wired and/or wireless connectivity, optimized heat dissipation and power consumption, a minimal number of moving parts (or none altogether), easy installation, minimum maintenance, and more. This, coupled with our ability to deliver rapid customization, onboarding and ramp-up support, positions us ideally for SASE and the other markets that use Edge platforms, as demonstrated by the large and growing pipeline that we have built from a variety of significant Design Wins and opportunities."
Silicom provides high-performance networking and data infrastructure solutions. The company's solutions increase throughput, decrease latency and lag, and boost performance of services and networking appliances, which are the infrastructure backbone enabling advanced Cloud architectures and other leading technologies like NFD, SD-WAN and cybersecurity. Specifically, these are designed to improve performance and efficiency in cloud and data center environments, and generally aren't for your home computer.
The company's products are used for major cloud players, service providers, telecommunications companies and equipment manufacturers as part of their infrastructure. Silicom has over 200 customers throughout the world.
"The fact that this cloud cybersecurity leader has chosen our Edge products confirms their value for multiple markets – well beyond SD-WAN alone, our first target market for this innovative technology," said Liron Eizenman, Silicom's CEO.
Pega Named 2022 Partner of the Year by Virtusa for performance

Pegasystems (NASDAQ:PEGA) received Part of the Year accolades from Virtusa today for its accomplishments in terms of joint technology, industry solutions and revenue contributions.
Virtusa's 2022 Partner of the Year Award program looked at its top partners in categories including year-over-year growth of partner-led solution pipeline, value delivered to clients, relationship tier, go-to-market offerings and more to make its decision. It's an American information technology services company originally from Sri Lanka and founded in 1996. It presently has its headquarters in Southborough, Mass. It provides IT consulting, business consulting, systems implementation and application outsourcing to large enterprises and software vendors.
Virtusa's 2022 Partner of the Year Award program evaluated its top partners in categories such as year-over-year growth of partner-led solution pipeline, value delivered to mutual clients, relationship tier, go-to-market offerings, and more
"Our clients need the right teams, at the right time, in the right place to achieve their business objectives. Having a robust partner strategy is instrumental in how we provide just that. This recognition from Virtusa is a testament to our collaborative work to offer differentiated solutions, provide technical expertise and deep vertical knowledge, and deliver successful client outcomes," said John Higgins, chief of client and partner success, Pega.
What Pega does is provide a low-code platform that gives its client companies the flexibility they need to adapt to change. Clients use Pega's AI-powered decision and workflow automation to help find resolution to pressing business challenges including personalizing engagement to automation of service to operational streamlining. The company has been around since 1983.
Pega and Virtusa put together client solutions based on the Pega Platform, with the two companies join work spanning industries includign financial services, insurance, healthcare, communications service providers and manufacturing. The partnership between the two companies started in 2002.
Aviat Networks makes a bid to Ceragon shareholders about acquisition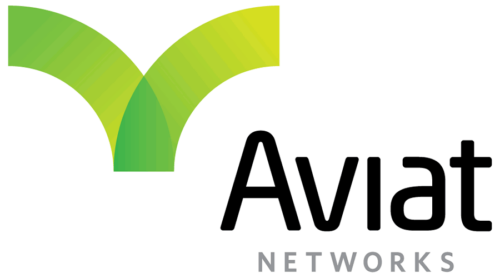 Aviat Networks (NASDAQ:AVNW) submitted a revised nonbinding proposal to acquire Ceragon Networks (NASDAQ:CRNT) to Ceragon's board.
The revised proposal is an improvement on Aviat's original proposal, dated June 27, 2022, and includes a structure that maximizes value and certainty for Ceragon and its shareholders, and also meets the requests Ceragon shareholders had for an opportunity to benefit from the value of the combined company.
"Since we publicly announced our proposal to acquire Ceragon on June 27, 2022, we have spoken with Wall Street analysts and many Ceragon shareholders, who have recognized the compelling strategic logic of such a combination. In addition to offering immediate and certain value to Ceragon shareholders, our transaction will create significant synergy opportunities, and provide the combined company with the scale and reach to innovate more, expand revenue opportunities, and enhance addressable market capture. Ceragon shareholders have told us clearly that they would also like to benefit from the combination over time. We have addressed this in our revised proposal through the addition of an equity component, which provides Ceragon shareholders with a compelling opportunity for both near and long-term value creation," said Peter Smith, Aviat's president and CEO.
Aviat Networks' is in the wireless transport solutions game, with over one million systems sold into 170 countries across the world, including communications services providers, private network operators, both local and state governments, federal government and defense organizations.
Ceragon Networks, in contrast, is involved in 5G wireless transport solutions, helping operators and service providers increase operational efficiency and end customers' quality of experience with innovative wireless backhaul and fronthaul operations. Its customers include service providers, public safety organizations, government agencies and utility companies, so there's a significant overlap between the two companies.
The argument Aviat is posing is that Ceragon's leadership has failed its shareholders substantially. Aviat has even gone so far as to put up a website called valueforceragon.com to convince shareholders to vote its way.
Here's what the site says about the performance of Ceragon's CEO, Ira Palti:
Ira Palti served as Ceragon CEO from 2005 to 2021, during which time he delivered total shareholder return of 21 per cent and let Ceragon fall behind competitors in the development and delivery of 4G chips.

Palti remains on the Board today, where he fosters a culture of underperformance and has the power to restrict any efforts to correct the mistakes he made.

Palti has wedded the Board to his failed strategy and stands directly in the path of any steps current management could take to reverse Ceragon's downward trajectory and pursue alternative strategies.
The terms of the revised proposal were delivered to Ceragon's CEO today and include shareholders getting $2.80 per share in cash and $0.28 in equity of Aviat stock. The combination of cash and equity gives both immediate and long-term value, giving shareholders of both companies the chance to benefit from the upside of the merger.
Natural Remedy App Launched to Support Mental Health

PanGenomic Health's (CSE:NARA) Nara App is now available for download in North America on the Apple App Store and Google Play Store.
The free app includes a plant medicine library, a mental wellness tracker, literature and information, as well as a community forum and access to DNA insight reports to teach prospective consumers how their genetics may impact the effectiveness of certain natural remedies.
"People are taking more control over their personal health decisions, and want access to evidence-based information about mental health solutions delivered in a consumer-friendly manner. With our Nara App, users can access, share and discuss trusted sources of information about treatments for mental health conditions in order to educate themselves about their own use of pharmaceutical and natural remedy medications," said Robert Nygren, Executive Chair of PanGenomic Health.
PanGenomic is a healthcare company that's developed a self-care digital platform to deliver evidence based information about natural treatments with a focus on mental health support. The company is registered as a B.C.-based benefit company, PanGenomic's intends to promote and improve the health and wellness of people and society through its technology platform, which can be used to identify plant-based solutions specific to health profile of each user.
What's most curious is that there are some peculiar changes coming to the mental health field. A study published last month in Molecular Psychiatry carried out a review of the evidence for the serotonin chemical imbalance theory of depression.
Here's what the review found:
"This review suggests that the huge research effort based on the serotonin hypothesis has not produced convincing evidence of a biochemical basis to depression. This is consistent with research on many other biological markers. We suggest it is time to acknowledge that the serotonin theory of depression is not empirically substantiated."
Here's what Mugglehead's own Natalia Buendia Calvillo wrote about the issue:
The first link between serotonin and depression was first published in 1967 by Alex Coppen. The theory was then propagated in the 90s along with Selective Serotonin Reuptake Inhibitor (SSRI) antidepressants, according to the study.
What this necessarily means as it pertains to NARA is that more information will be made available to the public so they can make their own decisions regarding treatment and mental health for themselves.
NARA came aboard with the CSE last month and in terms of performance, shares dropped today by three cents to close at $0.17.