The world is in need of serious agricultural innovations. The list of problems is long.  It includes the COVID-19 pandemic, political instability, inflation, rising food costs and extreme weather events in 2022 have showcased the fragility of the global food system and its consequences, especially within global food security.
Here are five companies looking for agricultural innovations in the face of necessity.
Global Food Security Index showcases the need for agricultural innovations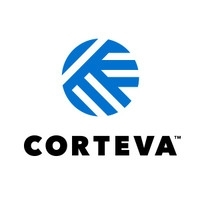 Economist Impact released its Global Food Security Index (GFSI) report earlier this week showcasing the state of food systems in 113 companies. The gist of the report indicated that the global food security environment has continued to deteriorate after hitting its peak in 2019.
The report itself was developed by Economist Impact and supported by agricultural pure-play tech company, Corteva Agriscience (NYSE: CTVA), the index presents significant analysis into how affordability, availability, quality and safety, and sustainability and adaptation impact food security around the world. This year also includes critical metrics that link agricultural efforts—like access to inputs and investment in research and development—to food security.
"Long-term food security depends on addressing some of the major challenges in the agriculture industry that affect farmers. Sponsoring the Global Food Security Index aligns with Corteva Agriscience's commitment to growing progress. With global food security declining again, there is an urgent need to renew our collective commitment to innovation and collaboration to combat food insecurity," said Tim Glenn, executive vice president of the seed business unit at Corteva Agriscience.
The new metrics display the full picture of the food system, specifically highlighting areas that have deteriorated over the years. These include include both food safety and food quality, which fell by 4 per cent between 2019 and 2022. The food system has also displayed significant vulnerability to climate-related impacts like drought, flooding and lack of adequate water for agriculture.
The lowest scoring indicators overall were in agriculture, including a lack of public spending on research and development, irrigation infrastructure and the quality of soil organic content. It points to the need for a campaign to build greater resilience within the food system. Indicators in the GFSI point to skyrocketing food prices and hunger on an unprecedented scale, and the need for long-term structural investments to avert significant risks in the global food system.
"Building long-term, systemic resilience should be a priority if the larger trend towards greater food insecurity worldwide is to be reversed. This requires engagement and action by all players in the food system—governments, businesses, multilaterals, NGOs and consumers," said Pratima Singh, principal, policy & insights at Economist Impact.
Globant showcases blockchain technology as potential food crisis solution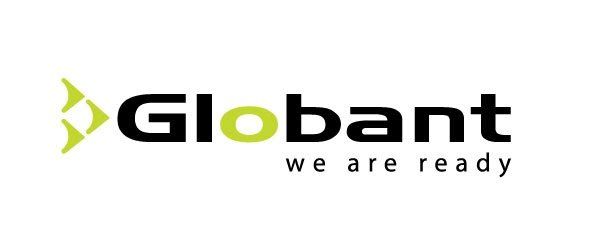 Globant (NYSE:GLOB) published its Sentinel Report called "Blockchain, a game-changer for every industry," on how blockchain is reinventing the digital landscale, including the tools required for businesses to best use this tech, and various applications of the tech in various industries, as well as highlighting blockchain adoption's various challenges and benefits.
The key data regarding blockchain's impact include agriculture and food, which will reach a value of $1.48 billion by 2026. It also includes the financial sector, projecting the future growth rate for blockchain in healthcare will be over USD$1 billion as of 2028, according to Vantage Market Research.
"Blockchain empowers industries and pushes humanity to make transcendent leaps that will take us further by introducing us to new models for cooperation that allow individuals to help others through peer-to-peer exchanges. From the Blockchain Studio, we see that the impact of the blockchain will continue to deepen the concept of 'ownership' and identity. This technology will empower people by allowing them to own their data in different fields such as education and finance," said Alan Verbner, co-founder of Atix Labs.
The report provides a use case in which agricultural or livestock product are needed to meet specific food criteria, which therefore require authenticity and verification. The consumer can verify a product's quality from start to finish using the blockchain. Different validators may be required to certify the stages, including government organizations and manufacturers. The blockchain would allow for a single point of data entry, and be able to trace the specifics of the product from farm to table due to its immutability function.
There are a handful of companies making use of this platform right now, including a Wyoming based company called BeefChain, which uses the technology's immutability and provenance functions to ensure the quality of its product.
"The value of blockchain is not only found in crypto asset management or new ways of interacting with money, but it's changing many aspects of our daily lives and businesses. There are multiple benefits of blockchain applicable for many different uses, from improving the efficiency of transactional processes, as in finance where you can tokenize financial assets to perform conventional ownership transfers faster and cheaper, to tracking inventories and guaranteeing product authenticity, as an example in the retail industry. Through this report, we aim to help both new and experienced blockchain users understand the benefits, challenges, and impacts of the technology," said Diego Tartara, chief technology officer at Globant.
Read more: The Mugglehead technology roundup: food issues edition
Read more: Replenish Nutrients gets a little help from Canadian Agriculture Partnership program
Read more: Is autonomous farming the future of agriculture technology?
Cadiz aims at groundwater conservation in the Mojave Desert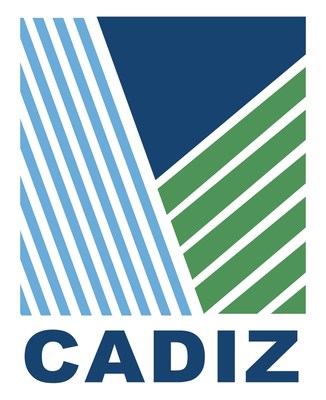 The Farmworkers Institute of Education and Leadership Development (FIELD) and Cadiz (NASDAQ:CDZI) came together this week announce their intent to build a technology innovation and learning centre to teach, offer work based training and provide business opportunities for poor, minority communities.
The campus will be located on a 45,000 acre property in the Mojave Desert owned by Cadiz. Instruction and training will be hands-on and work-based and focus on water conservation, groundwater management and sustainable agriculture—all of which are areas that California's going to need as it adapts to climate change.
"As California's water supply grows increasingly scarce, climate-adaptive technologies and practices will be key to health, safety and economic survival, especially for traditionally underserved communities. We are thrilled to partner with Cadiz in creating work-based training programs and business opportunities for our students so they can build a sustainable future, not only for themselves, but for their communities," said FIELD president and CEO David Vallarino-Gonzales.
Cadiz has developed sophisticated groundwater conservation techniques for its farming initiatives in the Mojave Desert. These techniques support farming in extremely dry conditions by capturing groundwater before it can evaporate.  The groundwater management plan uses sensor technologies to monitor soil moisture, rates of evaporation and groundwater movement in order to optimize groundwater conservation.
The conserved water that isn't used for irrigation is kept in the aquifer and transported using underground pipelines as part of Cadiz's Water Conservation and Storage Project, which the company intends to use to create a new water supply for drought-ridden communities in Southern California.
"This partnership is our future. Aridification is a rapidly growing threat that will change everything about how we live in the Southwest. FIELD's focus on combining sustainability and self-sufficiency to create business opportunities for students is exactly what we need to address climate change," said Susan Kennedy, Cadiz's chair.
The initiative is part of FIELD's Workforce Management division and operates under the Career Technical Education (CTE) program. This is part of FIELD's EPIC de Cesar Chavez High School, accredited by the Western Association of Schools and Colleges. FIELD's CTE program at Cadiz Ranch will focus on water conservation, water quality, groundwater management and strategies to adapt to the impacts of climate change on water resources and agriculture.
Illumina Accelerator invests agricultural innovations and women's health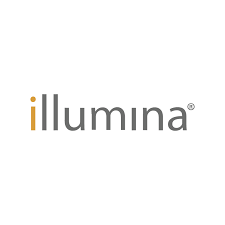 Illumina (NASDAQ:ILMN) invested in six genomics startups for the fifth global funding cycle of Illumina Accelerator in the San Francisco Bay Area and Cambridge, UK.
The company forges partnerships with entrepreneurs to help build genomics startups in pursuit of tomorrow's agricultural innovations. The program's next application deadline for its upcoming cycle is October 1, 2022.
"We are proud to welcome these six fantastic genomics startups to our Illumina Accelerator portfolio. We have an eight-year track record of partnering with talented entrepreneurs. We're proud of Illumina Accelerator's strong portfolio of 74 genomics startups focused on unlocking the power of the genome to improve human health around the world," said Amanda Cashin, co-founder and global head of Illumina for Startups.
Illumina Accelerator provides startups with access to seed investment, systems and tools as well as business guidance, genomics expertise and lab space. The company provides these during two six-month funding cycles, or twice a year.
At present, the program is accepting applications from companies around the world for the next funding cycle.
The latest companies to join the program are:
Acrobat Genomics Inc., A spinout from Stanford University focused on drug discovery. It's presently working on a pipeline of novel therapeutics by using CRISPR gene editing technology.
Dama Health Ltd. A London based women's health company that offers screening to help identify the most suitable contraception type and formulation, therefore empowering women, people assigned female at birth, and clinicians to make the best possible decisions regarding reproductive health.
Nusantics Pte. Ltd., A genomics company from Indonesia that builds, develops, and commercializes microbiome-related tools tailored for the Indonesian and Asian population.
Pandora Biosciences Inc., A South African-baed neuroscience company working on organoid-based disease models to advance drug discovery and development for neurological diseases.
Terrapeutics Pharma Ltd., A drug discovery company based in Jerusalem charged with challenging the most difficult drug targets through a novel approaching using small therapeutic molecules from soil, based on the intelligence of nature.
Viridian Seeds Inc., an agricultural biotech startup from Cambridge, UK and Galway, Ireland, working in commercializing sustainable protein crops with novel traits to increase yield, reduce biotic and abiotic stress tolerances, while boosting protein and nutritional content for climate change risk reduction, and enhanced resilience and food security.
"We are inspired by the global reach of genomics and by the vision these six startups have in advancing breakthrough discoveries in human health, agriculture, and sustainability. We look forward to partnering with the new teams to accelerate their startups to the next level," said Alex Aravanis, chief technology officer for Illumina.
CULT Food Science affiliate helps raise funds for innovative food startups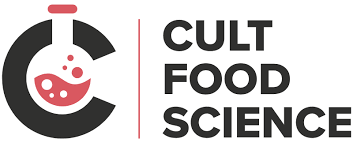 Vevolution, an affiliate of CULT Food Science (CSE:CULT) (OTC:CULTF), played a role in Impact Food's closing of $500,000 strategic round of financing. The portion of the round became possible by using Vevolution's investment marketplace.
The round was listed on Vevolution in March and took a few months to close. It included a $150,000 investment from the Ahimsa Foundation. Other investors included Future Food Fund, Serpentine Ventures, George Sorbek and Pierre Jouve. Vevolution connects vegan businesses and to investors and startups that share common views and goals.
"We are very pleased that Vevolution is able to work with both cellular agriculture start-ups and other alternative protein companies like Impact Food and provide them with a platform to connect with investors. CULT believes whole-heartedly in what Vevolution is doing and that is why we invested in it earlier this year. Impact Food's experience is just confirmation that Vevolution is succeeding in its goal, and we are glad we are able to support other alterative protein endeavours," said Lejjy Gafour, CEO of CULT.
CULT Food Science's contribution to agricultural innovations include an investment platform focused on cellular agriculture. This platform pushes the development of technologies for a sustainable, environmental, and ethical resolution to the global factory farming crisis. It aims to expose individual investors to innovative startups in the private or early-stage cultivated meat, cell-based dairy and other cultured food companies from across the globe.
Vevolution is one such avenue. At its core, Vevolution is a media production company and investment platform. The attraction for CULT was the ability to connect companies like Impact Food with investors. The cellular agriculture sector intends to create sustainable solutions for the world's food system, and needs to connect businesses, investors and individuals to fulfill this common initiative.
The recently closed round is confirmation that Vevolution's role in the overall goal is vital.