We have more food today than we ever have. That's probably not a surprise to most people, but when you consider that throughout most of human history we dealt with a food scarcity problem, where famine and starvation were commonplace, it's kind of a peculiar sentiment.
Nobody in the first world has ever had to deal with real hunger. We've wiped it out. Technology and our reliance and advances within it have taken care of it. But that's not to say we're out of the woods on the food problem—we have new problems, courtesy of our advanced technology and so-called enlightenment. Climate change reduces arable farmland, supply chain issues due to the pandemic mean shelves go barren, and unfortunate vagaries of biology include food sensitivities.
But for each problem there's an opportunity.
Here are five companies taking advantage of opportunities afforded by the food problems of the age.
PlantX opens XMarket in uptown Chicago featuring local vegan brands

PlantX Life (CSE:VEGA) officially opened Xmarket Uptown, a celebration with a series of festivities and sampling station, with more weekly events scheduled until the end of 2022, on July 31, 2022.
The superstore is located in Chicago, Illinois, and at 6,000 square feet, is believed to be the largest vegan grocery store in the world. The grand opening comes on the heels of a retooling of the store's merchandise, management and installation of a new outdoor sign.
"Our carefully designed XMarket concept brings the vegan lifestyle directly to consumers in Chicago to taste, explore, and understand the plant-based lifestyle. XMarket is a vegan bodega, featuring a highly curated selection of the best vegan products available from around the world as well as nearby. Our goal is to make the plant-based lifestyle accessible. Our grand opening party in Chicago was an overwhelming success. We plan to leverage the success of live events by hosting weekly events at the store," said PlantX CEO, Lorne Rapkin.
PlantX's platform is an online store specifically dealing in plant-based products. The company offers North American customers over 5,000 plant based products as well as delivery for meals and indoor plants. The company is also planning to expand its products to include a juice and coffee company.
One of the largest stumbling blocks for making the transition for vegan or vegetarianism for people is the knowledge gap. So what's even more curious, beyond the obvious calls for community building of likeminded consumers and education, is that PlantX is using its platform to connect consumers with nutritionists, chefs and brands. The company is using its digital presence to bypass barriers for entries for anyone interested in making the transition.
The Xmarket retail concept has education in mind for customers to make the plant-based lifestyle shift even easier as well as facilitate collaborations with brands in the space on offerings like sampling sessions or education. At present, the company has six Xmarket locations, including Uptown Chicago, Rideau in Ottawa, Squamish B.C, Yorkdale in Toronto, Venice Beach in California, and Tel Aviv.
JustKitchen improves its tech to improve its food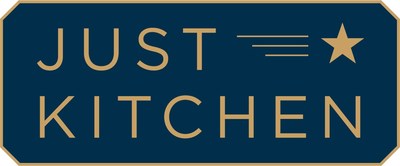 Ghost kitchens are a curious byproduct of the COVID-19 pandemic.
A ghost kitchen is a professional food preparation and cooking facility set up for preparation of delivery-only meals. Some have takeout meals or attached drive-throughs, but what's most common is that they do not have storefronts or indoor seating for customers. This isn't a virtual restaurant, although it shares multiple similarities. A ghost kitchen is not a brand and may contain kitchen space and facilities for more than one brand, whereas a virtual kitchen involves one brand.
Just Kitchen Holdings (TSXV: JK) (OTCQB: JKHCF), itself a purveyor of ghost kitchen operations, has picked up new technology to help optimize its operations to help with future growth.
Specifically, the initiative is led by senior management and includes projects to leverage the company's strengths as well as develop areas where it needs improvement.
"As part of management's previously announced cost reduction efforts and optimization-based initiative, it is a good time to add new technologies as well as make improvements to our current proprietary stack. Technology, such as our JKOS platform, is a key success factor for JustKitchen and we are keen to continue investing in it as a primary differentiating factor for the Company," said Jason Chen, co-founder and CEO of JustKitchen.
JustKitchen operates primarily out of Taiwan, Singapore and Hong Kong but has plans to expand into other Asian countries. The company uses something called a hub-and-spoke operating model, which includes advance food prep taking place at larger kitchens and final meal prep happens at smaller "spoke" kitchens in larger areas with higher population densities. The company uses this model with online and mobile application-based food ordering companies like DoorDash to minimize capital investments and operating expenses and reach more customers.
Here's a list of the changes the company has made:
JKOS gives the company the ability to connect a new sales channel to a B2B web order as well as for a customer to place an order that is linked directly to JustKitchen's LPOS and accounting system, thereby not requiring a third party or extra manual labour to administer the billing function.
The LPOS is designed for cloud kitchen operations in a global format and JustKitchen is aiming to replace all of its current POS systems with LPOS. It integrates with key food delivery providers and acts as a platform to sync menu items, prices and promotions.
The LPOS connects with the company's third-party sales channels to deliver information to each JustKitchen location and sync with other systems such as its Enterprise Resource Planning system and others. The investment in LPOS is expected to lead to a reduction in total point-of-sale costs as well as possibly streamlining income, improving customer experiences and decreasing errors in the ordering process.
Kitskitchen gets a sales bump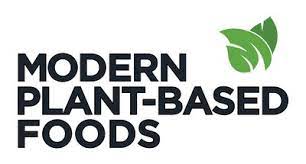 It's hard to determine what is and is not healthy food and the professionals company's hire to get the word out on the latest studies aren't exactly forthcoming, especially after counter-studies attack and seemingly invalidate what the previous studies said. Look deeper and you'll find that many of these studies are funded by sources with a direct conflict of interest.
One of the beneficiaries of this confluence of scientific perspectives is the alternative food, and specifically the plant-based sector. Even if you're not a big alternative food person there are still serious opportunities in companies deriving value from the positive media representations of the sector.
Among them is Modern Plant Based Foods (CSE:MEAT). Its subsidiary kitskitchen Health Foods has boosted its year over years sales for the last quarter.
Kitskitchen's aggressive expansion plan includes sales channels and building relationships with everyone from distributors to direct to door sales. The company has worked with Western Canada's leading food specialists and earned the reptuation of being Western Canada's preferred soup brand. The expansion plan has helped the company has develop, launched and add products to its portfolio while increasing production capacity, which has resulted in a boost to quarterly sales, by 11.5 per cent from 2021 to 2022.
"The quarterly sales increase is an indicator of significant impact to the annual sales for kitskitchen as the soup brand has managed to increase sales during its lowest earning quarter. kitskitchen previously focused primarily on the soup portfolio which is more in demand during the fall and winter months. Since adding the vegan cheeses and increasing sales outreach, they continue to increase sales over previous years report. "We continue to pivot and innovate within the food industry across all Modern Foods brands. We are pleased to report this accomplishment during a time of unprecedented economic challenges within the industry," according to Avtar Dhaliwal, CEO of Modern Plant-based Foods.
Modern Plant Based Foods is a Vancouver, B.C. based food company offering plant-based products including meat and dairy-free alternatives, soups and vegan snacks. The company has spread its products out to restaurants and retailers across Canada, including its own Modern Wellness Bar in Vancouver.
"We have been working diligently to improve our sales during the summer months as we aim to be a staple food item in Canadian's kitchens year-round. As we continue to partner with major retailers, we will expect to see significant sales increases as we can now fulfill demand with our new production facility," said Joni Berg, co-founder and CEO of kitskitchen.
The company's successes to date include the development of a network and relationships with grocery buyers, which kitskitchen looks to take advantage of for its vegan cheese expansion, kitscheeze. This addition has helped the company boost sales with retailers while getting attention from new stores.
Calyxt has an answer for food chain naysayers
Thomas Malthus was a nineteenth century economist who stated that rising populations would overtax and outstrip our existing food production and the result would be poverty, starvation and mass deaths. It didn't happen. It didn't happen because Malthus didn't take into consideration the advancements in technology that made it easier not only to grow food, but keep it, transport it and do it at scale so that prices would be attainable.
There are folks out there who are saying that we're running into similar problems, except the catalyst for this isn't just population growth, but reduction in farming land due to climate change. It's not a bad argument and there's definitely something to be considered there. But these folks, like Mister Malthus listed above, are forgetting that we're essentially a technologically-minded species and instead of cowering under our beds when an insurmountable problem arrives, we tend to get to work.
Calyxt (NASDAQ:CLXT) is an example of a company that's getting to work. It's a plant-based synthetic biology company. What that means is that it uses a technology platform called PlantSpring to engineer plant metabolism to produce plant-based chemistries customers can use in their materials and products, and also leverage to meet their sustainability targets and financial goals.
Plantspring lets the company identify metabolic pathways to produce plant-based chemistries, design strategies to reprogram host cells, engineer plant cell metabolism to optimize target compounds, and produce target compounds at scale.
"In terms of our infrastructure partner milestones, we are in discussions with several companies with capabilities to manufacture multiple chemistries concurrently from pilot to multiple commercial scale vessels on a global basis. Also importantly, we are evaluating multiple term sheets for technology licensing and for the licensing of traits, reflecting significant interest in our second-generation high oleic soybean and high fibre wheat offerings. Throughout the quarter, we also continued to work on scaling and standardizing our production in our pilot BioFactory system and building out related capabilities. We are proud of the significant progress we have made in a short period of time, and it is a testament to our new strategic direction gaining traction. We continue our focused drive to realize value for our stakeholders and look forward to providing updates in the coming months," said Michael A. Carr, president and CEO at Calyxt.
Here's what the company is working on:
In Q2, Calyxt received nine new chemistries from potential customers for evaluation, bringing the total number of chemistries to be  evaluated for potential development with PlantSpring in its BioFactory to 95. Of these, 31 have met Calyxt's target product profile. The criteria are subject to further evaluation and discussion with the potential customers. Also, the evaluated chemistries include several that were identified by potential customers as having been unsuccessfully attempted by others in the synthetic biology industry.
Leveraging the 31 customer demand-driven chemistries that have passed its target product criteria, Calyxt is currently negotiating term sheets with several potential customers for the development of a select number of those plant-based chemistries.
Calyxt has a pilot project in the works for a potential high-value chemistry for a large global consumer packaged goods (CPG) company. Calyxt expects to deliver an engineered solution in early 2023. This could form the basis for a formal engagement to complete development and produce the chemistry for that CPG company, or another company in the space who may be interested in the chemistry.
The Company's goal remains two to four customer demand-driven compounds for development by year end using its selection criteria to determine the compounds to pursue.
Origin Agritech receives approval for six new corn varieties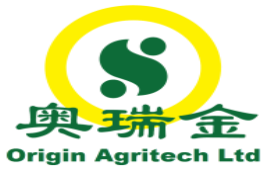 Beyond food preparation, retail and factor production options, we have improvements to the crop itself. This isn't (just) through enhanced farming techniques for higher achievement, but sometimes in the lab, at the molecular level—a direct transgenic reaction to improve a better crop. Genetically modified organisms get a bad reputation—mostly because of companies like Monsanto adding cancer-causing agents to its roundup project and other such abrogations of good sense—but that doesn't mean GMOs are to be shunted away entirely.
We've got a food shortage coming and we're going to need companies to step and work with governments to find lateral solutions. One of these includes agritech, and genetically modified organisms.
Origin Agritech (NASDAQ:SEED) got the nod from China's National Crop Variety Approval Committee for six new corn varieties.
The approval showcases the efficacy of Origin's new breeding tech, and specifically AOYU 728, which has unique characteristics like resistance to stem rot, ear rot, southern rust 891, and small leaf spot, therefore making it more resilient and a higher yield.
"We continue to accelerate the pace and efficiency with which we are creating revolutionary new corn varieties and getting them to market. This is translating into big customer wins and fast growth for the company, which we expect to continue," said Dr. Gengchen Han, Origin Agritech's chairman.
Origin Agritech has been around since 1997 and headquartered in Zhong-Guan-Cun (ZGC) Life Science Park in Beijing. It's a Chinese agritech company involved in crop seed biotechnologies. The company's phytase corn was the first transgenic corn to get the Bio-Safety Certificate from China's Ministry of Agriculture, and over the years, the company has established a respectable biotech seed pipeline including products with glyphosate tolerance and pest resistance traits.
The other five approved potential products are varieties that show strong nutritional components, one including 45 per cent more folic acid and other hybrids with boosted vitamin E, phenolic compounds, and other nutrition-added characteristics.