A Tel Aviv-based team at Weedley, a CBD pet care product developer and distributor, is looking to advance research and conduct several scientific studies to show CBD can effectively treat a variety of conditions in animals.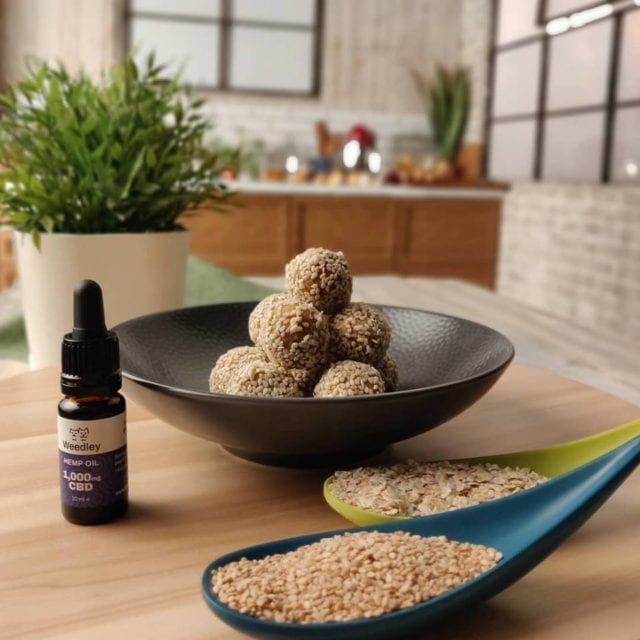 Weedley is owned by French veterinary healthcare firm Gour Medical (Euronext Paris:MLGML), and the company announced late May together with PetPace, the makers of a smart health-monitoring collar for pets, Weedley will launch a clinical study to assess the efficacy of using hemp CBD oil to treat osteoarthritis in canines.
Osteoarthritis (OA) is a chronic and irreversible disease of the joints, causing pain and limiting motion in about 25 per cent of dogs worldwide. The main goal of the randomized, placebo-controlled study is to assess the efficiency of Weedley's hemp CBD in improving the pain level of dogs with OA using a smart collar that continuously monitors pain and other health indicators remotely, the company said.
"This study is one of many in Weedley's pipeline, following the company's core belief that high-quality clinical studies such as this are essential to the advancement of knowledge of the involvement of the endocannabinoid system in animal diseases and the use of CBD oil in their management," Dr. Erez Hanael, Weedley's Chief Veterinarian, said in a statement.
Weedley's research team aims to build on a 2018 study published by Cornell University, which set out to discover if CBD is a safe and clinically effective treatment for osteoarthritic dogs. The study showed that giving OA-afflicted dogs 2 mg/kg of CBD oil twice daily 'significantly' decreased pain and increased activity in the canines.
Weedley to carry out more CBD animal studies
https://www.facebook.com/WeedleyForPets/photos/a.364116580833615/389569704954969/?type=3&theater
The Tel Aviv-based team are driven to prove to the pet care market that CBD can help animals after one of its staff members saw positive results in their horse.
"We saw how well a horse reacted to CBD oil drops. The horse had been taking steroids for over two years to treat a nervous skin condition and after two weeks of using our product, not only did the skin condition improve but the horse was taken off steroids," Itay Ben-Mordechai, head of innovation at Weedley, told NoCamels.com.
But Ben-Mordechai and the Weedley team know anecdotes won't cut it in advancing CBD animal research. Veterinarians and policymakers need concrete evidence to approve CBD treatments in pets, and Ben-Mordechai said he and his colleagues are inspired to advance the growing body of research on the wellness compound.
"Our goal is to do research and develop CBD products for animals at the highest level to truly better their quality of life," he said.
The horse's response to the CBD treatment sparked the team to launch a separate study to evaluate the efficiency of CBD on horses. Ben-Mordechai said it will be the world's first CBD clinical study on horses and it will begin soon with an unnamed institution.
Research key to unlocking the CBD pet market
The CBD pet market is becoming an important sub-sector for the cannabis industry. Sales of CBD pet products could reach US$1.7 billion by 2023 in the U.S. alone, according to cannabis-focused research firm Brightfield Group.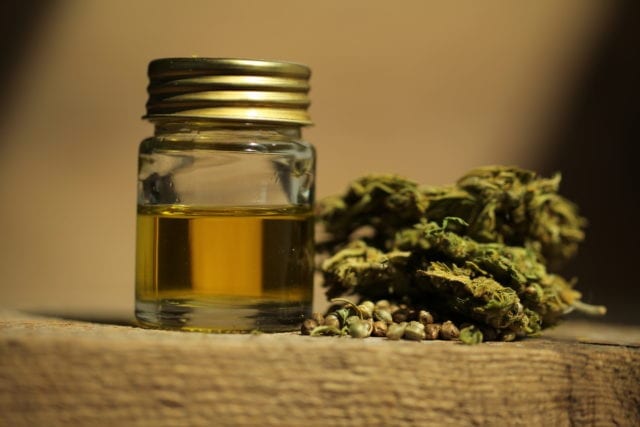 However, the U.S. Food and Drug Administration hasn't yet approved CBD pet products, and nationwide vets are prohibited by law from recommending CBD, according to Jim Penrod, executive director of the American Association of Veterinary State Boards.
Under the Cannabis Act, Canadian veterinarians are prohibited from prescribing CBD for pets, even though preliminary research suggests the compound could be beneficial in treating pain, seizures, anxiety and other disorders.
In order to open up the CBD pet industry, Weedley's Tel Aviv team isn't the only group aware more research is needed, as several cannabis companies have also announced animal CBD trials are underway.
In June, Toronto-based CannaHorse said it was launching the world's first-ever legal cannabis brand dedicated to horse health. In order to win over horse owners, vets and policymakers, the company said it has a nutritional science expert and former University of Guelph professor to lead clinical trials and test its CBD and cannabis products.
Also that month, lifestyle guru Martha Stewart said she and Canopy Growth Corp. (TSX:WEED)(NYSE:CGC) are developing "sensible products for people's beloved pets." Canopy said it is conducting in-house research trials to explore how the non-intoxicating CBD compound can improve the lives of animals, including its effectiveness in treating anxiety.
These are just two examples of many companies interested in proving through clinical trials that CBD is a safe and effective way to help animals with many conditions. And the results may take a while yet, but there are signs we could be in the midst of sea change in CBD-for-pets acceptance.
California's Senate passed a bill unanimously in May that would allow veterinarians to recommend medical marijuana for pets without fear of discipline from the Veterinarian Medical Board.
If that's the start of a new trend, the CBD pet market could further transform into a major segment of the industry.