As the cannabis industry enters the heart of earnings season this week, investors so far look to reward pot companies that can turn a profit but also punish those who continue to pile up losses amid spending and acquisition sprees.
For example, Toronto-based Cronos Group Inc. (TSX:CRON), the third largest Canadian pot company by market cap, delivered its second-quarter results last Thursday and despite nearly tripling its revenues from a year before, the company posted wider-than-expected core losses. Cronos CEO also warned investors to expect spending to continue to climb in the second half of the fiscal year, and shares have slumped 8.4 per cent since it posted its Q2 results.
On the other hand, Leamington, Ont.-based Aphria Inc. (TSX:APHA)(NYSE:APHA), Canada's fifth most valuable pot company by market cap, posted a surprise $15.8 million fourth-quarter profit on net revenue of $128.6 million at the start of August. The cannabis producer said it focused on lowering costs, increasing its sales as well as overall production, and investors rewarded the moves as shares of Aphria have soared 26 per cent since its Q4 results were delivered Aug. 1.
"Names who can show a route to profitability (or are there now) have the greatest likelihood attracting near-term investor interest," Jefferies analyst Ryan Tomkins said.
Deeper dive into Cronos Group's Q2 earnings
Shares in Cronos actually rose more than eight per cent early Thursday when the company initially reported its second-quarter earnings as revenues were better than expected and technically the weed producer posted a profit.
Cronos reported $10.2-million in Q2 revenue for the three months that ended June 30, nearly triple the revenue it posted in the same period in 2018 and well above the $7.4 million that analysts were expecting. Gross margins, however, came in closer to expectations at 53 per cent.
The company posted a profit of 22 cents on a per share basis backed by a comprehensive income of nearly $251 million. But those numbers were inflated by a massive revaluation of its derivative liabilities — specifically, the warrants given to tobacco giant Altria as part of its $2.4 billion investment into Cronos that closed in March. The gain on derivative liabilities totaled nearly $264 million in the second quarter.
Looking deeper under the hood, Cronos posted an adjusted core loss (EBITDA) of $17.8 million, much higher than the expected EBITDA loss of $10 million analysts predicted, as the company racked up expenses in a number of areas.
Sales and marketing expenses came in at $5.4 million in the quarter, a sharp increase over the $364,000 spent in Q2 of 2018, while research and development spending totaled $3.1 million compared to zero dollars spent during the same period last year. Also, administrative expenses jumped nearly four times on a year-over-year basis to $15.2 million.
Costs per gram were $3.01 for Q2, a 14 per cent increase over the previous quarter that saw a $2.63 cost per gram. Cronos attributed the jump on higher processing costs as the company focused on producing more cannabis oil, a higher margin product that also requires more input costs to produce.
Thanks, @FortuneMagazine for including Cronos Group CEO Mike Gorenstein on its annual #40Under40 list. #CRON https://t.co/NHr9j4wqu6

— Cronos Group (@cronosgroup) July 10, 2019
"During the second quarter, Cronos Group expanded its R&D capabilities, innovation expertise and global infrastructure network in what has been a year of tremendous growth," said Mike Gorenstein, Cronos CEO, in a press release.
"We opened Cronos Device Labs, our new global R&D center in Israel, announced the acquisition of our new state-of-the-art fermentation facility and added Dr. Todd Abraham as Chief Innovation Officer to our executive leadership team."
Company spending more for long term growth
Earlier in the month, Cronos announced it was acquiring Redwood Holding Group, the company behind the high-end CBD brand Lord Jones, for $300 million in a mostly cash-based deal. The deal allows Cronos to get a foothold into the booming U.S. CBD market, as the popular Lord Jones brand is sold both online and in 170 Sephora beauty stores across the country.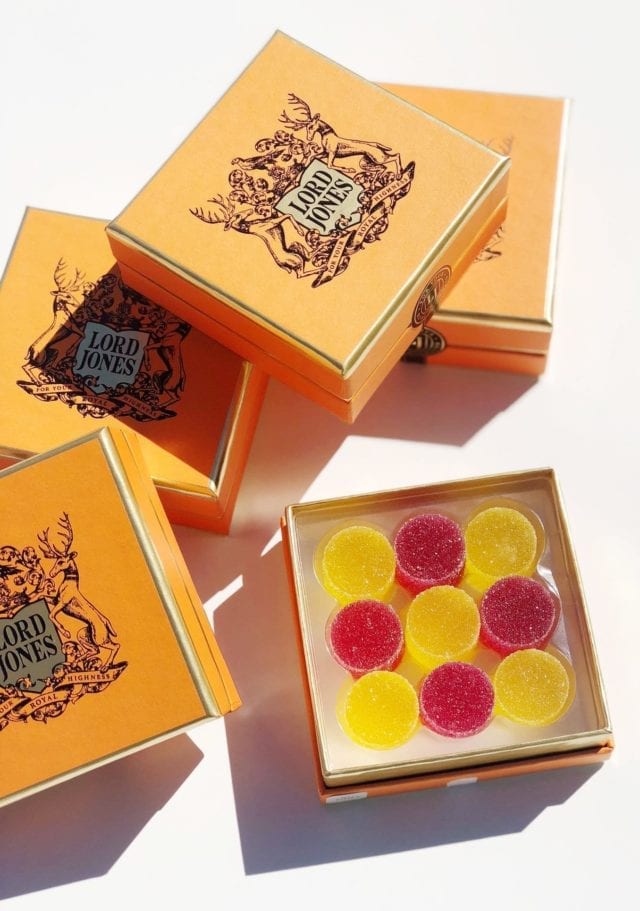 Cronos CEO Gorenstein said Altria's hefty investment allowed the company to get inside the U.S. CBD market, and it also provided the cash to acquire an 84,000 square foot, GMP compliant fermentation and manufacturing facility in Winnipeg, Canada from Apotex Fermentation Inc. The state-of-the-art facility includes functioning labs for microbiology that will be utilized between Cronos and its new partner Ginko Bioworks.
"We also took steps to enter the U.S. market with our recent acquisition of Redwood Holding's hemp-based CBD platform. As we look ahead, we will continue to capitalize on this momentum by building on our partnerships with Altria and Gingko Bioworks and leveraging our collective resources and expertise to realize the significant potential in the growing cannabis industry," Gorenstein added.

Gorenstein warned investors in a conference call that Cronos wasn't finished spending as it looks to further diversify its product lines and expand its overseas operations. The news wasn't received well by investors as Cronos shares have dropped since then.
But not all analysts see Cronos' spending efforts to expand its cannabis business as a bad move.
"I would be more concerned if … they were talking about cost discipline in the organization and trying to rein in investments at this point in the game," said Stifel analyst Andrew Carter, who called the investments "necessary."
But for many investors it comes down to numbers. And when you consider that Cronos sold just 1,584 kilograms of pot in its second quarter, while rival Canadian pot producer Aurora Cannabis (TSX:ACB)(NYSE:ACB) recently projected to have between 25,000 to 30,000 kilograms available for sale in its soon-to-be-reported next quarter, Cronos has a way to go to earn its top-tier industry position. After all, Cronos has a market cap of $5.9 billion, while Aurora sits at $8.9 billion, yet their production figures are nowhere near close.
Investors will be watching Cronos to see if it can earn its lofty market valuation, while also carefully assessing the busy week ahead in earnings season in the cannabis sector. Key companies to report this week are Canadian producers Canopy Growth Corp. (TSX:WEED)(NYSE:CGC) and Tilray Inc. (NASDAQ: TLRY), and U.S. multi-state operators Acreage Holdings Inc. (CSE:ACRG.U), Charlotte's Web Holdings Inc. (TSX:CWEB) and Trulieve Cannabis Corp. (CSE:TRUL).