It was only recently that we heard rumours that Altria Group Inc (NYSE:MO) was interested in buying Cronos Group Inc (TSX:CRON)(NYSE:CRON), but on Friday we learned just how serious the talks really were. In a press release, Altria announced that it had agreed to invest CAD $2.4 billion into Cronos in return for a 45% interest in the company and the ability to increase that to 55% within four years.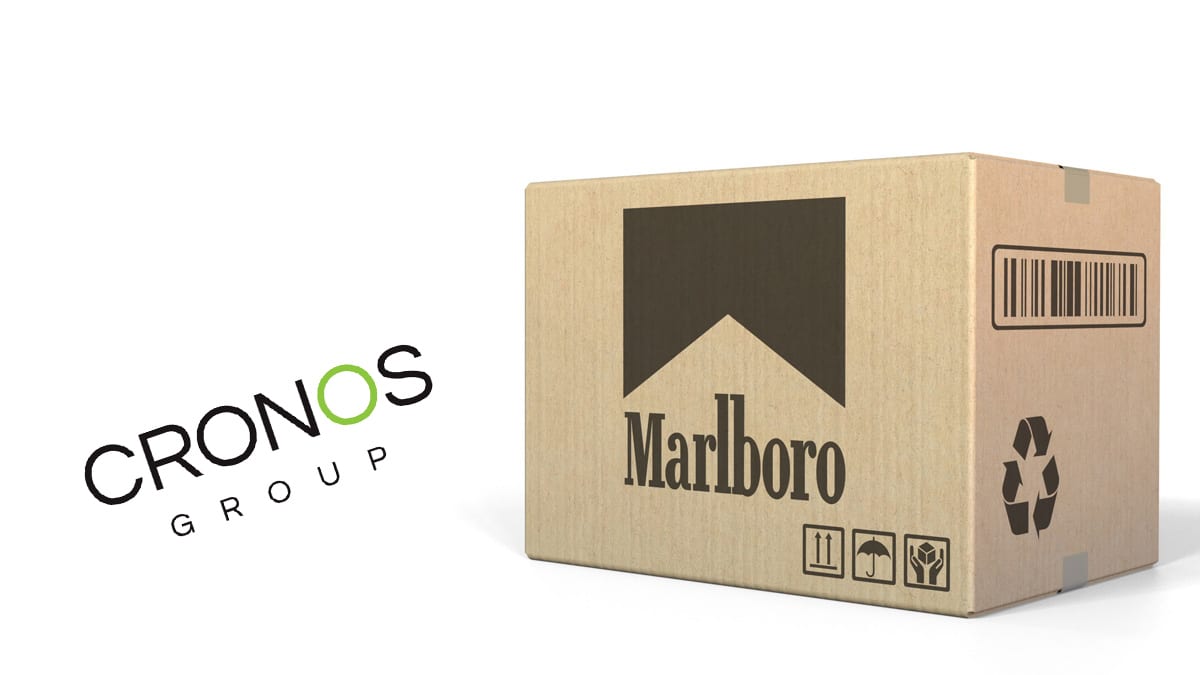 Under the deal, Altria will pay CAD$16.25 per share, which is a premium of over 16% from where the stock closed on Thursday, at a closing price of CAD$13.98.
This is a similar agreement to what we've seen with Canopy Growth Corp (TSX:WEED)(NYSE:CGC) and Constellation Brands, Inc (NYSE:STZ). While Constellation doesn't currently have majority ownership, it has the ability to take control through additional purchases as well. 
Big growth move for both companies
In the press release, Altria called the move a "Growth Investment" and CEO Howard Willard noted that as well, stating that "Investing in Cronos Group as our exclusive partner in the emerging global cannabis category represents an exciting new growth opportunity for Altria." For Altria, it seems like a very logical move given that cannabis is highly regulated much like tobacco and it will likely present many of the same challenges it has faced before.
This is big for Cronos  because it will give them much-needed cash in order to help grow the business, as outlined by its CEO, Mike Gorenstein: "The proceeds from Altria's investment will enable us to more quickly expand our global infrastructure and distribution footprint, while also increasing investments in R&D and brands that resonate with our consumers. Importantly, Altria shares our vision of driving long-term value through innovation, and we look forward to continuing to differentiate Cronos Group in this area."
In its most recent quarterly results, Cronos had just CAD$41 million in cash and equivalents on its balance sheet, so this deal will certainly help the company's financial position in a very big way. But in addition to cash, it's also getting access to Altria's knowledge and expertise that will help Cronos grow as this deal will also change the makeup of the company's Board of Directors.
The one surprise from this deal is that it wasn't an outright purchase as the rumours suggested. However, if Altria obtains controlling interest that's ultimately what will matter in the end.
Will this give other marijuana stocks a boost?
Marijuana stocks have been struggling lately although Cronos hasn't been crashing as badly as some of its peers. Over the past three months, the stock has declined by 8% but year to date it is up over 40%. However, this announcement could certainly give the stock a big boost much like Canopy Growth's deal did for its share price. 
I wouldn't be surprised if the deal helps other pot stocks start to rally on this news, as in the bigger picture it signifies that yet another big company sees the potential in the industry, giving it a vote of confidence.
Deal still months away from completion
The deal between Altria and Cronos isn't expected to be finalized until sometime in the first half of 2019, so it will take some time before we see this new partnership in action.