Shares of Charlotte's Web Holdings Inc. (TSX:CWEB) slipped 10 per cent since the CBD pioneer reported modest second-quarter revenue growth Wednesday, as investors are concerned the company's sales will remain sluggish until the U.S. Food and Drug Administration comes up with final regulations for CBD.
The Colorado company is the current top-selling CBD brand in the U.S., but research firm Brightfield Group reports with large American and Canadian pot companies adding to the existing 1,000 CBD brands, Charlotte's Web is starting to lose market share as the sector becomes more saturated.
For the second quarter ended June 30, the company's revenue reached $25 million, which was an 45 per cent increase from the same quarter last year, but a modest 15 per cent jump from Q1. Despite the improvement in revenue year over year, the company's bottom line was a bit softer in the second quarter, with net income falling from $3.7 million last year to just $2.2 million.
What went wrong?
Charlotte's Web's second quarter gross margin held steady at 75.3 per cent in Q2, a small drop from 76.7 per cent in prior-year period. But the biggest factor to the company's declining bottom line was its higher spending. Second quarter operating expenses doubled year-over-year to $16.2 million to support the CBD seller's aggressive expansion.
General and administrative costs of $9.1 million were up 84 per cent from $4.9 million in the prior-year quarter. This was mainly due to the company adding several new executives and a 42 per cent increase to its overall employee headcount from last year, which now totals 320.
Sales and marketing expenses of $6.5 million also soared 170 per cent from just $2.4 million in Q2 of 2018.
During the first six months of 2019, Charlotte's Web used up more than $15.2 million in cash from just its operating activities. But the company had more than $51 million in cash as of June 30 to further fund its growth.
Charlotte's Web waiting on FDA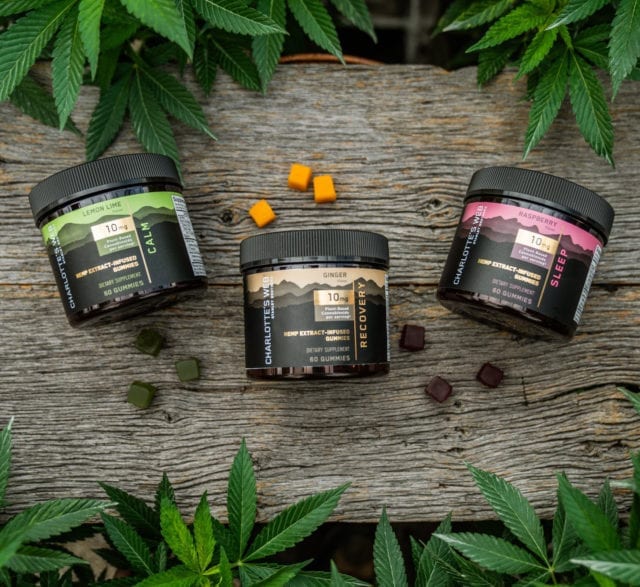 Charlotte's Web said over 8,000 retail locations are now carrying its CBD products, including five leading national retailers such as CVS and Kroger. The company signed a deal with Kroger in late-July, bringing its products to the retail giant's stores in 22 states. In the last quarter, the company also introduced a new line of CBD gummies and pet products.
But on Charlotte's Web's conference call Wednesday, executive's said major retailer chains like CVS and Kroger are scared to sell CBD-infused ingestible supplements and pet products until the FDA issues final regulations for those items. Around 80 per cent of Charlotte's Web's sales are generated by its CBD supplement products, and many investors appear to be worried about the uncertainty of how long it will take for the FDA to make its decision. 
Chief executive Deanie Elsner warned the federal agency it needs to come up with the rules for CBD in order for the industry to move forward. The FDA held a late-May public hearing on the issue to gather feedback, and said it is expediting the process to come up with rules for CBD, adding the public should expect an update by early fall.
Elsner said she believes the FDA wants to help the industry, and is hopeful to see a regulatory framework by mid- to late-fall.
Still opportunities ahead

While Charlotte's Web and the CBD industry awaits the FDA's decision, it has still achieved plenty of positives and growth to date.
Although the second quarter may not please all Charlotte's Web investors, the company is still the top CBD seller in the U.S. and has established a vast retail network.
Top tier mass retailers are entering the market as several national grocery and drugstore brands have announced their CBD plans. The majority of these are now carrying Charlotte's Web products. This is a significant development for the hemp CBD category. To effectively service projected growth, we have been building our executive leadership with experienced consumer-packaged goods (CPG) executives in sales, marketing, finance, data and operations. Similarly, we are expanding our capabilities in cultivation, R&D, production and distribution.

– Deanie Elsner, CEO of Charlotte's Web
The company said in 2019 it planted hemp on 862 acres, a 187 per cent increase from the previous year. Also, its levels of inventory for hemp and CBD products topped $35 million at June's end.
Moving forward, Charlotte's Web said it expects sales will pick up in the second half of 2019, and gave revenue guidance of between $120 million and $170 million for 2019. Where the company lands within that wide range depends on the FDA, Elsner said.
*All figures in USD