Pot shops across Canada raked in over $100 million for the first time post-legalization in July, according to the latest Statistics Canada data.
"Gains at cannabis stores were widespread, and across all provinces, with double-digit growth reported in eight provinces," the federal agency said in a Friday release.
The greater number of stores pushed unadjusted sales to about $104 million, a 14.3 per cent jump from June when recreational sales reached $91 million.
The recreational pot industry has sold $676.4 million worth of cannabis in the first 9 1/2 months of legalization. If the monthly growth rate continues, the sector is on pace to reach $1 billion in its first full year of sales.
Statistics Canada estimated there were over 300 cannabis stores in operation in July across the country, a number that has more than doubled since legalization in October 2018.
Canada's dearth of brick-and-mortar stores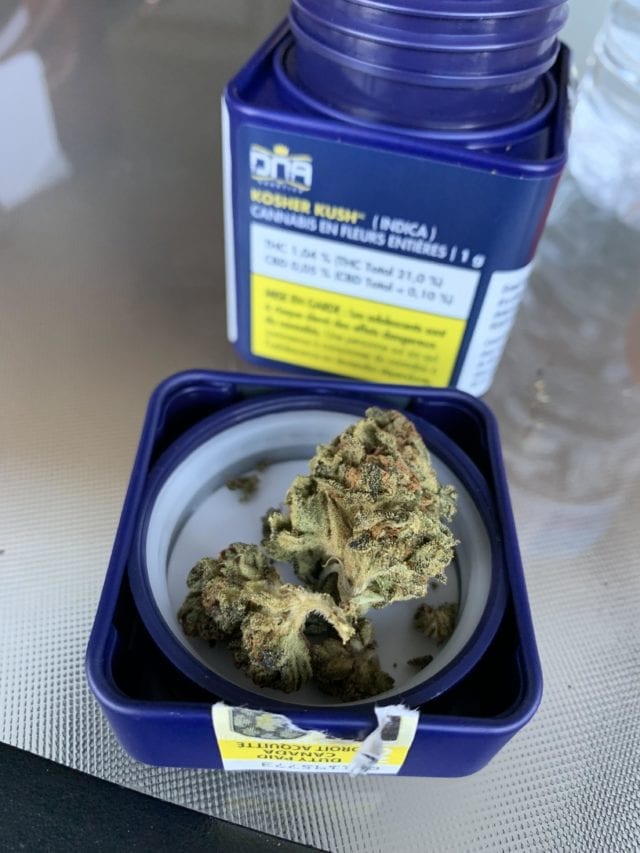 Despite the surge in July sales, the dearth of cannabis brick-and-mortar infrastructure in some Canadian regions has often been cited by licensed producers as the main issue for sluggish revenue growth.
"Today, both Ontario and Quebec – Canada's two most populous provinces – have one store for every 595,000 and 495,000 people, respectively, versus a saturation rate in Colorado, for example, of 10,000," noted Canopy in a press release.
Legal sales could reach $6.9 billion by 2024 in Canada, according to BDS Analytics. In Ontario, the country's largest market for pot, sales are expected to come in at $2.44 billion.
Currently, the next crop of store openings in Ontario is being held up by provincial courts after a group of 11 disqualified applicants from Ontario's cannabis store lottery filed a court order to look into the matter. An Ontario judge is set to rule on the order on Sept. 25. Ontario plans to have 75 pot shops open by the end of the year.
Some analysts predict the shortage of stores will continue to plague Canadian pot firms even after second-phase products (vape pens, edibles and topicals) become legal at the end of the year.
An Ernst & Young survey projects the next wave of legalization is expected to bring in three million more consumers. And a report published by Deloitte Canada forecasts alternative cannabis products will bring in $2.7 billion in annual sales.
"What we're really excited about is Cannabis 2.0 and the legalization and availability of different modalities of products so think edibles and vape pens which account for almost 50 percent of sales in legalized markets in the US," said Scott Hurd, CEO of Westleaf in an earlier interview.
Westleaf just opened the doors to it's first cannabis store in Calgary, Alberta last week. Alberta leads all provinces with the number of retail licences issued at 284 — although a small number of those are still in the process of opening.
The city of Calgary has approved more than 200 pot shops in the first 11 months of legalization and there appears to be no end in sight. However, of the 209 the city green lighted, the province has approved 63 stores.