The cannabis industry will look very different a year from now. By next year, edibles – including beverages – will likely be one of the biggest sellers in retail outlets, just as they are  south of the border. Meanwhile, with hemp-derived cannabidiol (CBD) now being permitted federally, the U.S. market could also see a whole new wave of cannabis products.
And that means this year could be a big one for cannabis edibles and beverages. So there's no better time than the present for a primer on some of the bigger names in the space. Here are some of the biggest, including one with a massive brand that just received endorsement from an NFL legend.
Tilray Inc (NASDAQ:TLRY)
One of the biggest stocks in the space, Tilray is looking to make a big splash in the beverages market. In December, we learned that it would be working with Anheuser-Busch InBev SA in what's being called a "research partnership." While it's not exactly a firm partnership or even a guarantee that the two will sell or co-brand products, it's a joint project that will benefit both companies and bring them closer to deciding on a strategy for the beverages market.
Tilray just announced some big changes to its leadership team – adding a full squad of personnel with strong pedigrees in the beverage space. Just take a look:
Charlie Cain will serve as VP of Retail. Previously, he was the VP of Concept Development and Franchising for Starbucks Corporation. He's been involved with retail strategy for over 15 years and has had some exposure to the cannabis industry already.
Rita Seguin is the new Executive VP of Human Resources. She's well connected in the beverage industry having worked with Diageo and will be an integral part in ensuring the right people are in place to help Tilray's brand continue to grow.
Greg Christopher will be the Executive VP of Operations and comes from Nestle where he oversaw the supply chain operations in Canada.
Dara Redler was added as General Counsel for Tilray. She has experience working in senior leadership positions with The Coca-Cola Company
Clearly, it's a new team stacked with experience in the beverage space. With the recent passing of the U.S Farm Bill, and if their recent management additions are any indication, we suspect Tilray is now on an aggressive path to pursue the beverages market.
Alkaline Water Company Inc (TSX-V:WTER) (NASDAQ:WTER)
How can we talk about the beverage space without talking about one of the more advanced beverage companies entering the CBD beverage space. While a smaller company overall, Alkaline has some big advantages over the other companies on this list.
For one, the Alkaline Water Company is truly a beverage company. Its core product, Alkaline88® is now sold in over 47,500 retail locations nationwide in all 50 states, with a distribution that spans more than 150,000 stores. These include 9 of the top 10 largest retailers in the entire U.S. and two of the largest retailers in the entire world.
Its popular Alkaline88 products are already very well-known among consumers and have been associated with many health benefits already.
In fact, former NFL star Michael Irvin has used the product and vouches for its effectiveness. Recently, on CBS, he made some very strong endorsements for Akaline's product, calling Alkaline88 a 'lifesaver.' He went on to say that:
"Alkaline88, the best water…the best way to help you take better care of yourself. It's not just good to you, this is good for you."
Struggling with problems relating to acidity in his stomach, Irvin has turned to Alkaline88 to help get some relief, which he says has been a life-saver – adding credibility to Alkaline's products as The Company has already made a clear connection in the minds of consumers with being healthy and good for their bodies.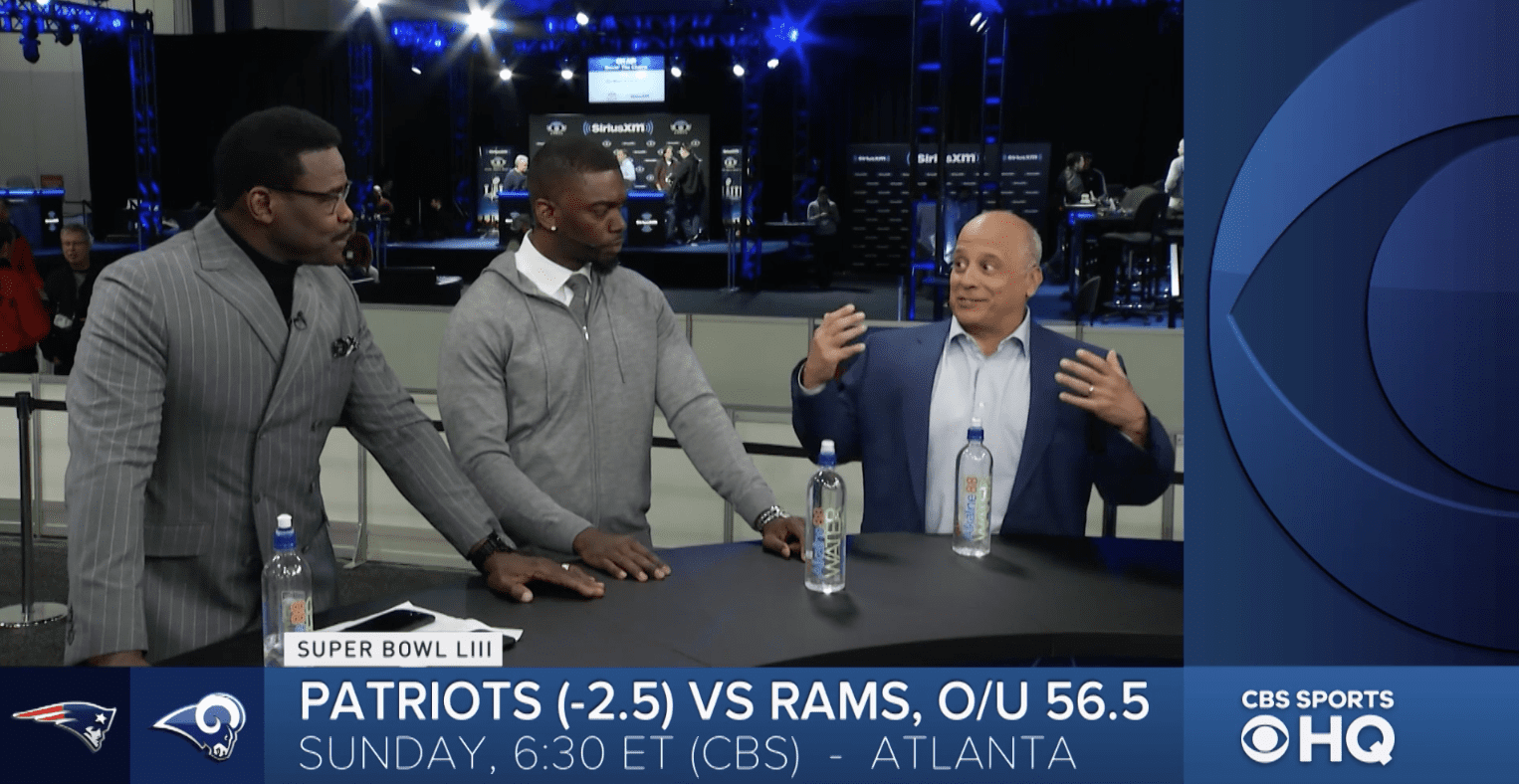 Over the past year, the Alkaline Water Company has been working on the development of a CBD-infused hemp water and it could be one of the first national U.S. beverage companies to bring true water-soluble, full-spectrum features of bioactive natural hemp extract molecules to U.S. consumers.
One of the biggest challenges when it comes to infusing beverages with CBD, or hemp, is maintaining efficacy.
But Alkaline Water Company has already secured a deal that brings a patent-pending process that can bring true water-soluble, full-spectrum features of bioactive natural hemp extract molecules to U.S. consumers.
Via Alkaline Water Company:
"The Alkaline Water Company Inc. has entered into a Binding Letter of Agreement with Infusion Biosciences, Inc., that provides a non-exclusive license to utilize its proprietary Aqueous Phytorecovery Process ("APP") technology.
Under the Agreement, IBS agreed to provide A88 Infused with ready-to-drink natural hemp-extract formulations."
With APP's formulations, A88 Infused is expected to be the first national U.S. beverage company – and the first NASDAQ-listed company – to bring true water-soluble, full-spectrum features of bioactive natural hemp extract molecules to U.S. consumers.
With an already widely popular healthful water brand, adding CBD and hemp into their portfolio of beverages could make the Alkaline Water Company even more popular among health-conscious consumers. With a strong presence in the U.S. already, it looks to be in the pole position once the CBD beverages market takes off – especially since its core business is beverages, unlike many of the other cannabis companies.
Hexo Corp (TSX:HEXO)
After securing a deal with Molson Coors Canada (TSX:TAP.B) last year to produce beverages, Hexo is looking to be one of the big players in the industry as well.  Truss is the name of the joint venture the two companies have formed that will be developing the beverages. While we've learned little of their progress, Molson CEO Mark Hunter said at last quarter's earnings that:
"We will be in a ready-to-go position and, you know, one of the first on the playing field as the market opens up," with respect to cannabis-infused beverages.
The Company is positioning itself to ramp up supply as it is working on a one million square foot greenhouse, which in December Hexo said was both on schedule and on budget. The increase in capacity will be vital in growing more cannabis and freeing up resources to focus on many different marijuana products.
The Company is also working to legitimize itself south of the border. In January, Hexo began trading on the NYSE American exchange – formerly the AMEX – under the ticker symbol 'HEXO.'
Canopy Growth Corp (TSX:WEED)(NYSE:CGC)
It's impossible to talk about beverages and not mention one of the leaders in the space, Canopy Growth. The cannabis company put beverages on the radar when it announced a big investment from Constellation Brands, Inc., one of the largest distributors of beer in the world. Recently, Constellation Brands increased its investment in Canopy Growth, with an option to take a controlling interest.
There are some big advantages that Canopy Growth will get from this partnership. Not only will it be able to tap into Constellation's expertise, but its vast distribution network as well. If cannabis gets legalized in the U.S., Canopy Growth will have a big advantage over its peers as a result.
Furthermore, Canopy Growth just received a license in the State of New York to produce hemp earlier this year. This would open the door for any hemp-based beverages to be sold in the State.
Although the passing of the U.S. Farm Bill opened a big door for the industry, individual States still have to have their plans for regulating and licensing hemp approved by the U.S. Department of Agriculture.
As a result, it may take some time before we see any hemp-based beverages hitting store shelves, but the starting line is definitely within sight.