This week, the U.S. Senate passed the Farm Bill by a vote of 87-13 and is headed to the president for a final sign-off. There's a lot of confusion about what the bill does and doesn't do, so let's break it down:
What the bill accomplished
The big reason the cannabis industry is excited about this bill is that hemp is no longer a Schedule I substance, meaning it'll make growing and researching it a whole lot easier. People will be able to cultivate hemp and extract cannabidiol (CBD) from it, which provides health benefits without the high that users get from tetrahydrocannabinol (THC).
What the bill doesn't do
Marijuana is still illegal, nothing has changed on that front. And to complicate matters, CBD derived from marijuana is also still a Schedule I drug. It may seem like a small distinction, but the difference is big in the eyes of the law. CBD derived from hemp will have tiny levels of THC in it, whereas you'll see higher amounts of THC come from marijuana plants, and that's what makes the key difference for regulators.
Individual states can also make their own rulings on whether to allow hemp-derived CBD, and so being legalized by the Senate does not mean it is automatically legal nationwide. States could decide to leave all forms of CBD illegal, and so it presents yet another complication to the process.
What this means for the industry
For the cannabis industry, it's yet another big step forward in the legalization movement. Although it is moving at a snail's pace, moving hemp out of Schedule I is a big step and it could be the start of more changes as attitudes in the U.S. continue to change and evolve with respect to cannabis.
A couple of stocks that will benefit from Thursday's news are The Alkaline Water Company (TSXV:WTER)(NASDAQ:WTER) and New Age Beverages Corp (NASDAQ:NBEV).
Alkaline Water is planning to launch a new product line of CBD-infused waters that it will look to sell in the U.S. The company has a big footprint in the country already and it will look to leverage that to distribute products to states where it will be legal to sell the products.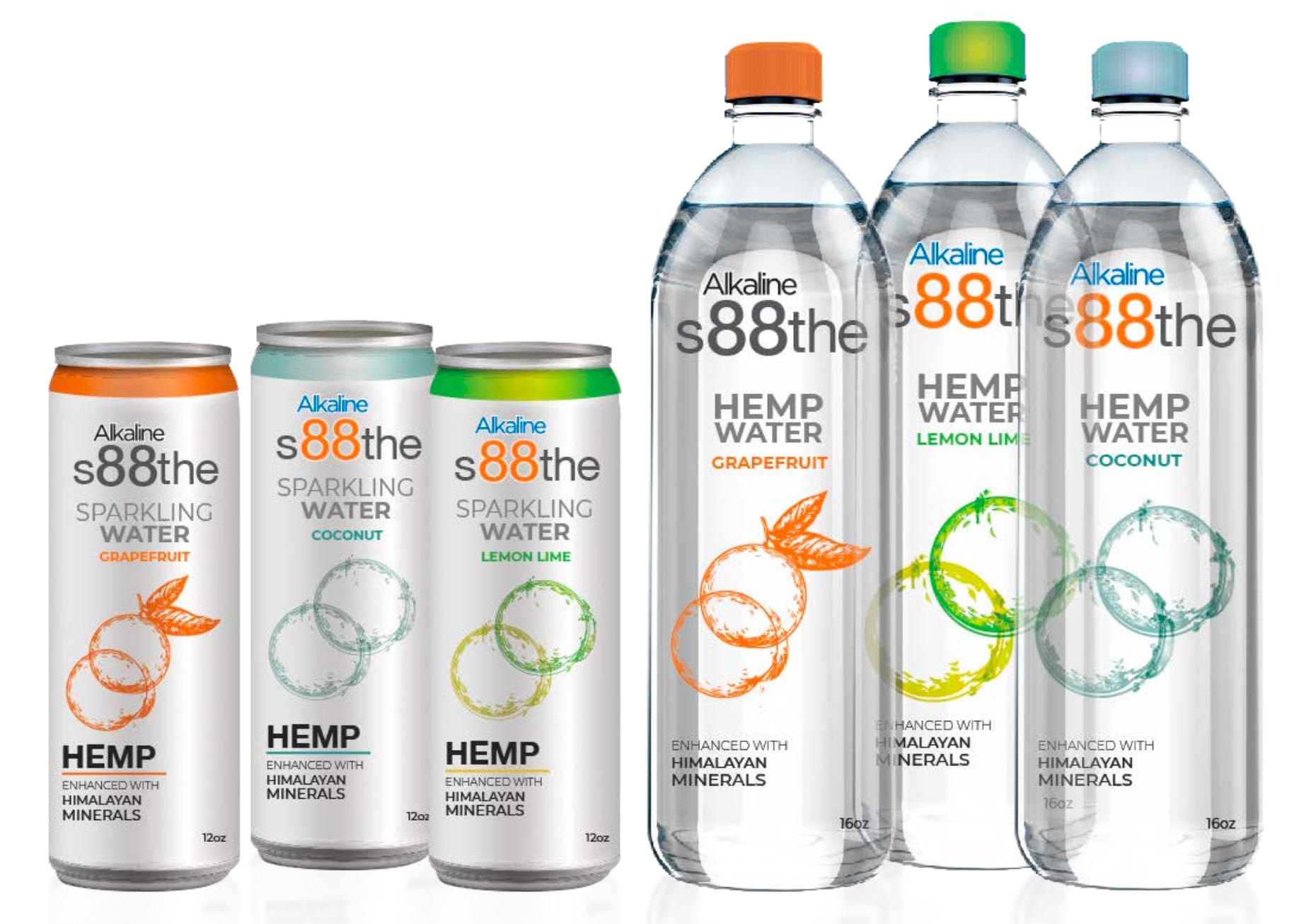 One of the biggest challenges with marijuana in the U.S. has been that because it's illegal federally, logistics become a big hurdle since it can't be transported across state lines, even if it's going from one legal state to another. CBD-derived hemp won't have those problems and it'll make things much easier for a company like Alkaline to move its products across the country.
Alkaline Water is also setting its sights beyond just the U.S. as it recently announced its plans for international expansion for fiscal 2019 and two markets it is looking to expand its business into are Canada and China. However, its focus there will be on its existing Alkaline88 products rather than CBD-infused water. Despite Canada legalizing marijuana for recreational use, edibles still remain illegal.
New Age Beverages is a little bit further ahead of Alkaline Water as it has been waiting for the Farm Bill to pass because it already has products that are ready to hit the market. It has already started production runs that are expected to be completed by Christmas.