48North Cannabis Corp. (TSXV:NRTH) is the latest Canadian cannabis producer to make its foray into the U.S. The Toronto-based company said Friday it signed a deal to acquire Quill, a sleek multi-state vape technology brand, for US$2.1 million.
Quill is owned by Rare Industries, Inc and has a distribution network in Oregon and Washington with near-term expansion plans in California and Nevada. The brand specializes in easy-to-use, controlled-dosage and health-focused disposable vape pens. The deal will be paid US$641K in cash and US$1.46 million in shares.
Vaping is surging in popularity in the U.S. and a catalyst behind rising concentrate sales. According to one projection, concentrate sales could match flower sales by 2022 at around US$8.5 billion.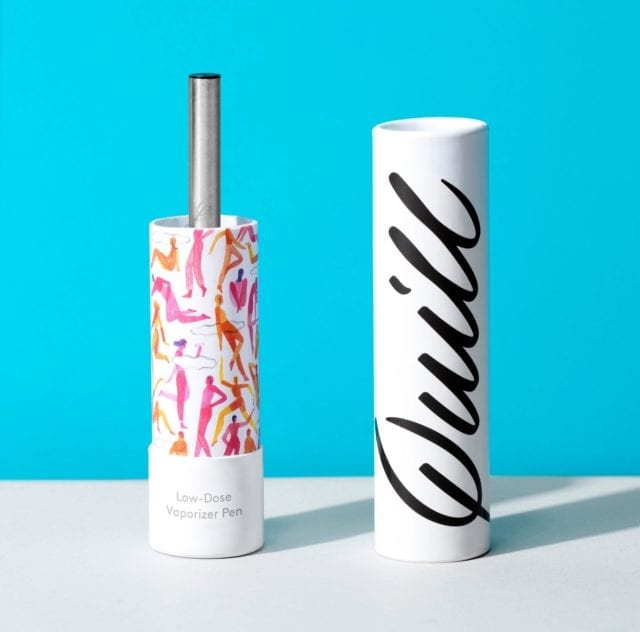 Quill is not engaged in cultivation and distribution of cannabis in the U.S., instead the company delivers its proprietary vape hardware to licensed processors who finish the products and distribute them to licensed retailers. Although 48North won't be able to ship its low-cost outdoor cannabis to the U.S. or process it there, it said the deal will allow it to accelerate the distribution of the company's brand portfolio south of the border.
Once Quill gets into the lucrative California market, 48North could see even greater growth potential in what is considered the world's largest legal cannabis market. Vape products are particularly popular in California and make up 30 per cent of retail sales, nearly at par with the flower segment at 32 per cent.
Quill offers full testing data for each product it releases, offering consumers the soundness of mind they are vaping safe, legal products. Dozens of Americans are in hospitals right now with critical lung illnesses after vaping illegal products.
We are thrilled to be entering the US market with the talented team at Quill. Head Well South! 😉https://t.co/EbfpJzgTgm

— 48North (@48Nrth) August 23, 2019
Quill launches hemp-based CBD vapes

The acquisition is even more appealing for 48North because it will allow the company to join the U.S. hemp craze.
Quill recently launched its hemp-based CBD vape pen, with sights on international distribution. 48North said the move will allow it to distribute the full-spectrum CBD vape products across state lines throughout the U.S., with the ability to be licensed globally, where legally permitted.
THC might still be king in legal U.S. markets, but the market for CBD is booming nationwide and is expected to reach upwards of US$24 billion by 2023. The CBD vape launch will allow 48North to build its brand and customer base in the U.S., and potentially position it to sell THC products, if marijuana becomes legal federally.
Co-CEO Alison Gordon believes tapping into Quill's network is significant:
48North recognizes the importance of entering the burgeoning U.S market. I believe that authentic brands and next-generation products distributed at scale, particularly in the emerging U.S. market, will be one of the major keys to success in the cannabis industry.
Opportunities in Canada as well
48North said it also plans to pursue opportunities to sell Quill's unique vape products throughout its existing distribution network in Canada.
With edibles and derivative products becoming legal in Canada to sell later this year, the deal will help 48North beef up its product line. The company announced last month it is partnering with cannabis distributor humble+fume to build a state-of-the-art, 46,000 square foot extraction facility in Brantford, Ont.
Competition will be fierce in the Cannabis 2.0 market, as we've seen some big-name cannabis companies make deals with vape giant Pax Labs in an effort to tap into the popular segment.
Bottom line
The deal positions 48North to capture a slice of the lucrative U.S. market, while putting the LP on the map. With a small market cap of just over $100 million and sales of $1 million in the last quarter, the company needs to make bigger splashes to attract investors.
By getting into the U.S. and adding to its next-generation product line, 48North should see improvements in sales in future quarters, which should attract more eyeballs and entice more investors into buying the stock.