Tilray Inc. (NASDAQ: TLRY), one of the world's largest medical cannabis producers, is expanding its retail footprint in Canada. The British Columbia-based company said Thursday it signed a deal to buy Alberta pot retail chain Four20 in an all-stock deal worth up to $110 million.
Four20 is headquartered in Calgary and currently owns and operates six licensed stores in Alberta and has secured 16 other shops in high-traffic locations that include Calgary, Canmore and Edmonton.
Tilray said in a release the deal will be made through its High Park Holdings Ltd. subsidiary and should close in the first quarter of 2019. The company will pay $70 million in stock when the deal closes, with the remaining $40 million subject to Four20 hitting performance milestones.
"Four20 offers a premium retail experience for the mainstream cannabis consumer and builds on our broader retail strategy, which includes several minority investments in other leading cannabis retailers," Tilray chief corporate development officer Andrew Pucher said.
Pucher added the company is "preparing for the next wave of legalized product launches taking place by year's end."
Shares of Tilray remained flat on the news closing down 1.7 per cent Thursday.
We just announced an agreement to acquire Alberta adult-use cannabis retailer FOUR20. https://t.co/NLrPZ1cZR8

— Tilray (@tilray) August 29, 2019
Alberta: Canada's top pot retail market
Tilray and High Park will use Four20's retail expertise and market knowledge to expand into other provinces where licensed retail ownership will be permitted in the future, according to the company.
The latest data from Statistics Canada shows Albertans shelled out $123.6 million at legal cannabis stores — the most of any province — from Oct. 17 when pot became legal until June 30.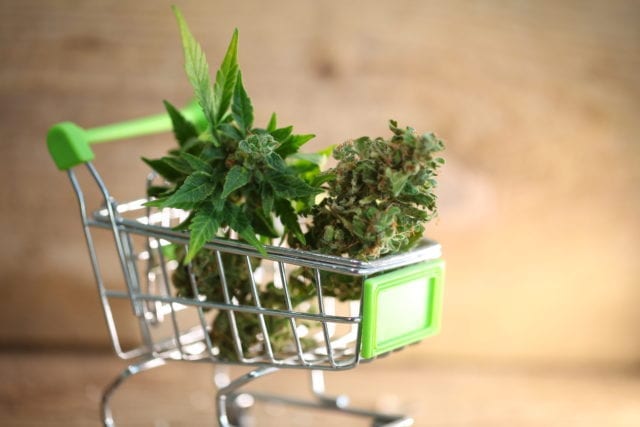 Provincial sales appear to be tightly linked to the number of store openings, and Alberta also leads the way with 278 cannabis retail store licences issued.
Ontario, the country's most populated province, by comparison is expected to have 75 pot shops open by the end of the year. Ontario was close behind at $121.6 million in legal sales, followed by Quebec at $119.2 million.
Tilray has also invested in cannabis retailers Westleaf Inc.(TSX-V:WL)(OTCQB:WSLFF) and Inner Spirit Holdings Ltd. (CSE:ISH), which operate their Prairie Records and Spiritleaf branded stores across Canada.
Tilray calls itself a global pioneer in the cannabis research and cultivation and it currently serves "tens of thousands of patients and consumers in 13 countries spanning five continents."
The company's Four20 deal is subject to regulatory approval and subject to customary terms and conditions, including approval by Four20 shareholders and court approval of the arrangement.