Society doesn't run without communication. It's necessary not just for interpersonal relationships, but between our industries, our enterprises and for our governance. Today's roundup features a multitude of different communications companies, each experts in their own fields, looking to bring their unique vision to the way we govern our lives.
Whether it be striving for operational excellence and reducing time wastage in mission critical scenarios like in the first example or changing the way we think and interact in public with people and organizations like the last, communications technologies should never be overlooked as options for a strong and stable portfolio.
Here are six companies trying to find new and innovative ways to improve communications.
Lockheed Martin and AT&T show the operational efficacy of 5G data transfer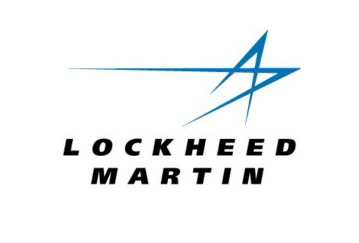 Telecommunications are important for multiple different industries and aren't limited to consumers. Enterprise level telecoms are the first and most obvious example—it's an absolute prerequisite in today's business market to be connected to the internet—but the military requires them as well and some may say that it requires it even more than consumers do.
Lockheed Martin's (NYSE:LMT) latest deal with AT&T (NYSE:T) to improve communications and reduce reaction time when transporting mission critical information is a key example. Lockheed and AT&T securely transferred health and usage data from a UH-60M Black Hawk helicopter through a 5G cellular network and Lockheed's 5G.MILK multi-site pilot network.
The test was conducted August 4 on Lockheed's Sikorsky headquarters in Connecticut, and demonstrated that wireless 5G tech can support maintenance operations and support service members. It also proved the existence of highly secure interoperability between AT&T millimeter wave 5G private cellular network and the 5G.MIL pilot network.
"These 5G capabilities deployed at scale are expected to enable high-speed, secure-data transfer on virtually any flight line, providing another example of how we're advancing our 21st Century Security vision by improving customer readiness and operations," said Dan Rice, vice president of 5G.MIL Programs at Lockheed Martin. "In collaboration with commercial 5G leaders, an interoperable 5G.MIL multi-site, multi-vendor network is another step closer to reality."
Lockheed Martin is based in Bethesda, Maryland, and is one of the largest global security and aerospace companies in the world. It employs 114,000 people around the world and is engaged in research, design, development, integration, manufacture of advanced technology systems, products and services.
The 5G millimeter wave private cellular network transferred data to the 5G.MIL network through equipment from the Black Hawk's Integrated Vehicle Health Management system (IVHMS). The data then went to the local Sikorsky networks for processing and distribution using the secure 5G.MIL pilot network and on to the Waterton, Colorado, 5G test range site.
Presently it takes Black Hawk crews a half hour to remove the IVHMS data cartridge from the helicopter, get it to an operations center and get the data out for analysis. Lockheed's use of 5G technology reduces that time to five minutes, including cartridge removal, which gives a solid idea of how much an improvement this is in terms of operational benefits for both military and commercial helicopter operations.
"Timely and secure transfer and analysis of mission and operations data are critical to military readiness and effectiveness. This is one of many areas of commercial 5G innovation we are exploring to support defense, commercial aviation, and related fields where our 5G-related services can modernize legacy processes and help deliver truly transformational benefits," said Lance Spencer, client executive vice president of defense at AT&T Public Sector and FirstNet.
Intermap subscription service saves time and money

Intermap Technologies (TSX:IMP) (OTCQX:ITMSF) is aiming to use its solution to save renewable energy companies significant time and resources through its subscription services. It inked a new contract with a major solar energy company to provide its NEXTMap elevation data as a service and analytics in support of solar farm planning.
The subscription is indicative Intermap's expansion into the renewable energy market where its elevation data is the company's to meet the demand for solar energy. And why not? The global market for solar based power is expected to jump from $184.03 billion in 2021 to $293.18 billion in 2028 at a compound annual growth rate (CAGR) of 6.9 per cent, according to Fortune Business Insights.
The increasing demand for solar energy is driven by environmental urgency, as well as incentives put out by governments to help with the reduction of carbon emissions. Intermap's data coverage gives energy companies the data they need to expand operations to meet the demand for renewable energy while keeping confident that the data will be accurate and consistent wherever its needed in the world.
"We are excited to provide solar energy companies with cutting-edge elevation data and analytics to support solar projects around the world. Intermap's easily accessible geospatial data and analytics make it simple for solar energy companies to manage multiple projects and save time and money associated with sending ground crews in the early stages of planning," said Patrick A. Blott, Intermap's chairman and CEO.
Intermap is a Denver, Colorado based geospatial intelligence solutions company, working in the analysis of 3D terrain data to produce high-resolution models. It counts as a communications company because of the diverse, complementary, multi-source datasets it produces, which enable its customers to integrate geospatial intelligence into their workflows. The company's 4D elevation data and software analysis allows for global geospatial analysis using artificial intelligence and machine learning with the overall goal of giving customers critical information required to understand their terrain environment.
The company's elevation data as a service business model is perfectly scalable, which means it can meet both the specific and broad needs of customers. The company developed custom slope analytics to the solar energy company's requirements so it can provide information about the terrain's contours for site assessments, visualization and planning.
Haivision Systems brands for identity and purpose


Haivision Systems (TSX:HAI) launched a new brand identity at IBC2022 surrounding the company's expertise in mission-critical live video solutions and accomplishments to date, with a focus on its core values of security, reliability, quality and the performance of all the company's solutions and services.
The company uses cloud and intelligent edge tech to allow organizations to globally engage audiences, enhance collaboration and support decision making. Haivision provides high quality, low latency, secure and reliable live video at global scale. The identity shift came about as a mix of these collaborations, as well as portfolio enhancements via acquisitions, and the launch of multiple new products. These include Haivision Command 360 for mission-critical collaboration, enhanced broadcast cloud technology, Haivision Hub MCR, and the company's 5G contribution solutions like Haivision Pro, Haivision Air, Haivision Rack and Haivision StreamHub.
"Haivision has been continually raising the bar for real-time video solutions since its inception 18 years ago and the evolution of our brand heralds a natural next step in our journey to power the company's continued transformation and growth. The new Haivision brand identity embodies the core strengths of our solutions portfolio and technology, focused on addressing the challenges of our customers," said Mirko Wicha, president and CEO of Haivision.
Also adding to the branding initiative is the curious fact that the company has received some curious recognition in the past, having been awarded four Emmys for Technology and Engineering from the National Academy of Television Arts and Sciences.
"In less than two years, Haivision has completed its IPO, made two significant acquisitions (Cinemassive and Aviwest), and added exciting new products to its solutions portfolio. The time is right to bring together all our products, technology, and people under one inspiring brand. Our new unified look reflects the integrated way in which the company will work to achieve our vision to shape the future of video and will make it easier for our clients to understand who we are and what we do," said Marcus Schioler, vice president of marketing for Haivision.
DIRECTV GO and Harmonic bring streaming options to Latin America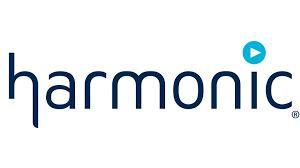 The age of telecommunications giants monitoring and controlling the airwaves is over and Netflix and other streaming services are to blame. While Netflix itself has endured some tough times as of late due to the rise of competitive streamers, the business model itself is still doing quite well.
Now Harmonic (NASDAQ:HLIT) and DIRECTV GO, a subsidiary of private telecom Vrio, are streaming over 100 linear channels using Harmonic's VOS 360 cloud software-as-a-service (SaaS) platform into houses all throughout Latin America. The platform is being used by providers in the media and entertainment industries to stream linear channels and live sports events.
What it does is speed up the creation of linear channels, live events and streams for direct delivery straight to consumers. It runs on three major public clouds, and the end-to-end platform gives DIRECTV GO agility, scalability, resiliency and security, while Harmonic's EyeQ AI-based encoding tech decreases buffering time while improving streaming quality.
"Scalability is a fundamental requirement for us to grow our streaming service. Harmonic's cloud SaaS platform enables us to quickly introduce additional linear channels with new capabilities, at scale. We chose Harmonic based on their extensive DevOps expertise, successful record of cloud deployments, cloud neutrality and their flexible SaaS business model," said Evandro Heleno, engineering director at Vrio.
Harmonic's deal is in virtualized cable access and video delivery solutions. It allows media companies to give high quality video streaming and broadcast services to their customers. It's claim to fame was introducing the first virtualized cable access solution, which gave cable operators the ability to offer gigabit internet service to customer's houses and mobile devices.
"Latin America is the second fastest-growing streaming market in the world, and we're excited to help DIRECTV GO unlock the power of the cloud while delivering video content to more screens. As DIRECTV GO expands its streaming service, our cloud SaaS platform will enable linear channel delivery reliably and at scale, ensuring the best linear experience for subscribers," said Diego Scillama, Vice President, Video Sales and Services, Latin America, at Harmonic.
Vuzix Smart Glasses on display in Germany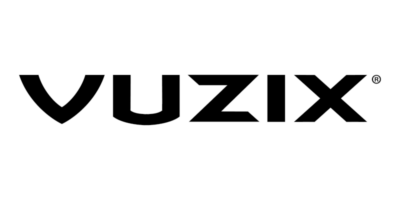 Vuzix Corporation (NASDAQ:VUZI) will be showing off its M400 smart glasses at Deutsche Telekom's (DT) Digital X 2022 exhibition going on September 13-14 in Cologne, Germany.
The Digital X exhibition is DT's main event around digitization, with over 100 popular locations in Cologne's city center showcasing the best and brightest in networking technology. The event brings together various groups associated with DT, as well as startups, politicians and top industry experts. This year the spotline is on augmented reality enhanced mobile workplace options, with DT and Zoom Video Communications revealing Zoom X, a new video conferencing system.
"We're honored to support DT's clear vision of the future, where they can extend their enhanced network capabilities to an even broader set of enterprise customers, fully connected through Vuzix smart glasses and the power of Zoom X. Following the conclusion of Digital X, DT plans to integrate Vuzix connected workforce use cases into Customer Experience Centers across Germany and beyond. We look forward to helping DT's enterprise clients experience fully hands-free mobility anywhere within their expansive network," said Paul Travers, president and CEO of Vuzix.
Vuzix supplies smart glasses and AR technologies and products for both the consumer and enterprise markets. The company's products include personal display and other wearables that offer solutions for mobility, wearable displays and AR. The company holds 252 patents and patents pending on plenty of licenses in the video eyewear sector.
Vuzix was invited by DT as the AR technology platform of choice. It will be showcasing its M400 smart glasses at both the DT and Zoom exhibits and will also be including some hands on demonstrations to present how versatile the product, and AR smart glasses are in general, over a number of different enterprise-specific use cases. The smart glasses will be available across the city center as equipped staff will be circulating around the place wearing them and interacting with exhibition-goers while maintaining a connection with the Zoom X platform.
Read more: The Mugglehead technology roundup: the interesting and curious edition
Read more: The Mugglehead technology roundup: global defense edition
Read more: The Mugglehead technology roundup: entertainment edition
Read more: Telecommunications giant Ericsson closes acquisition of Vonage
Read more: Vuzix Corporation and Toppan test smart glasses for remote shopping