Technology has the ability to dazzle us with the prospect of a newer, brighter future. It provides curious and interesting options to invigorate, simplify and enrich our lives.
Sometimes technology is boring as rocks.
Here are a handful of companies looking to be the opposite of boring in what they do, what they offer, and how they make their money.
The new age of customer interactions is digital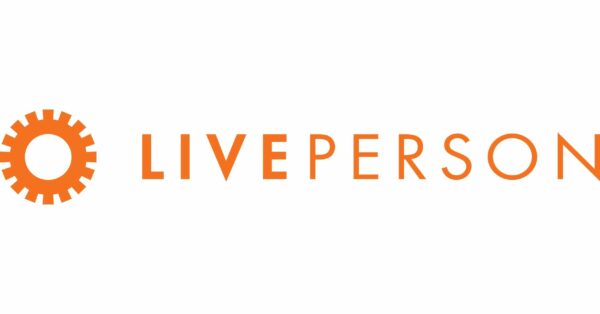 LivePerson (NASDAQ:LPSN) launched Contact Center Conversation Mining, which tracks, measures and optimizes customer experiences and interactions, powered by Celonis Execution Management System.
The system presents a curious new approach to mapping the customer journey by transforming conversational analytics into action. These use measurement tools like surveys to draw insights from after the sale has been made, primarily because traditional approaches to getting customer feedback are time-consuming, labor intensive, and aren't particularly good for brands that want to take proactive actions based on what has been learned.
Here's how this works:
Optimized service channels: for example, better leveraging chatbots and support portals to free up agents for more complex tasks
Improved customer experience: for example, addressing the root causes of dropped conversations and improving overall handling times
Improved agent utilization: for example, following up on and reducing escalations and agent misconduct
Increased productivity: for example, reducing manual intervention and increasing process automation for ticket assignments
LivePerson is a company involved in finding and building customer engagement solutions. The company uses artificial intelligence powered digital experiences constructed and designed to feel or mimic a human experience. It sports clients including HSBC, Orange and GM Financial, which have conversations with millions of consumers. These conversations include data points which are filtered into the company's conversational cloud platform. This platform powers nearly a billion conversational interactions every month, and enjoys a rich data set to build cost reducing connections, and increases revenue.
"In partnering with Celonis, we're taking another step toward creating AI-powered customer engagements that feel Curiously Human, delivered on any consumer channel. This new and better way to surface and take advantage of conversational data can help brands improve their performance across both customer care and commerce, meaning they can both cut costs and drive revenue," said Rob LoCascio, founder and CEO of LivePerson.
Contact Center Conversation Mining combines process and data derived from voice and digital interactions to optimize every customer interaction, deliver on new revenue streams, and increase customer value.
Contact Center Conversation Mining at a glance:
Systematically map customer journeys across systems and interactions
Identify patterns in customer behavior to understand what drives and impacts their experiences and outcomes
Break conversations down into segment-level data for visibility into journeys that deliver optimal outcomes and those that lead to challenges or poor experiences
Unlock insights from conversational data, including sentiment and intent
Convert those insights into intelligent action through automation and workflow that delivers effortless, personalized experiences
"Celonis and LivePerson are uniquely positioned to solve challenges that have caused inconsistent, high-friction experiences between brands and consumers for far too long. Through Contact Center Conversation Mining, LivePerson is providing critical insights into customer experience KPIs like NPS and Agent Effectiveness — and together, we're helping brands combine conversational insights, process insights, and automation to improve customer experiences," said Rama Vadakattu, SVP of ecosystem solutions & success at Celonis.
Lockheed Martin and Goodyear are going to the moon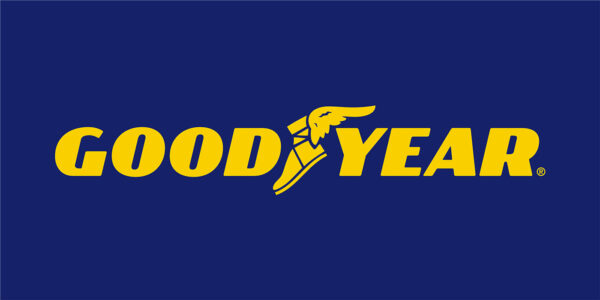 It's been 53 years since Apollo 11 landed on the moon, and the Goodyear Tire and Rubber Company (NASDAQ:GT) was with them every step of the way, supplying the essential products for NASA's program. The company continues today, focusing on tires for lunar vehicles, and joining Lockheed Martin (NYSE:LMT) in developing a lunar mobility vehicle.
"NASA's Artemis program to live and work on the Moon has a clear need for lunar surface transportation that we intend to meet with vehicles driven by astronauts or operated autonomously without crew. We're developing this new generation of lunar mobility vehicle to be available to NASA and for commercial companies and even other space agencies to support science and human exploration. This approach exemplifies NASA's desire for industry to take the lead with commercial efforts that enable the agency to be one of many customers," said Kirk Shireman, vice president of Lunar Exploration Campaigns at Lockheed Martin.
Goodyear is probably the world's biggest tire company. It employs over 72,000 people and manufactures its products in 57 facilities in 23 countries globally. It has two innovation centers, in Akron, Ohio and Colmar-Berg, Luxembourg, which work to develop products and services that set hte technology and performance standards for the industry. That's why NASA looks to Goodyear for putting together their lunar-vehicle tires.
The Apollo lunar rovers were built for a few days of use on excursions within five miles of their landing sites. That was fine then. Future missions will need to go out further, over different temperature extremes. New tires will need to be developed for years of durability and even survive the lunar night, which sees temperatures of below -250 degrees Fahrenheit and daytime temperatures of over 250 degrees Fahrenheit.
"Everything we learn from making tires for the Moon's extremely difficult operating environment will help us make better airless tires on Earth. This will contribute to our end goal of enabling mobility no matter where it takes place. Just as important, it is an honor to write history with this prestigious company who knows how to make giant leaps in exploration and mobility," said Chris Helsel, senior vice president, Global Operations and CTO of Goodyear.
Curious No-touch AI-based walkthrough security is here
Liberty Defense Holdings (TSXV: SCAN) (OTCQB: LDDFF) has finalized plans for the upcoming trials for its Hexwave walkthrough security detection system, with its first beta unit to be delivered to its testing location by the end of August.
The company will be putting beta units in several settings, including a church, a major league baseball stadium, a large state university and a few major airports for airline employee screening. Liberty also has expanded the number of beta sites it intends to deploy given the increased demand for the product, and its ability to screen people for both concealed metallic and non-metallic threats. These testing sites will include a cruise ship terminal, government buildings, and more. Maybe schools.
"Liberty has continued to hire the best and the brightest to support building out an extremely robust software and hardware configuration as we prepare to launch the beta. We are thrilled with the progress and look forward to getting HEXWAVE into real-world testing locations next month starting at our first beta site," said Bill Frain, Liberty Defense CEO.
Liberty Defense provides security solutions for concealed weapons detection in places where there's a large amount of people passing through, such as airports, stadiums, schools and more.
Liberty's security detection technologies include:
The Hexwave walkthrough portal, which uses millimetre wave, 3-D imaging and artificial intelligence to detect all types of concealed metallic and non-metallic weapons. This system is planned to begin beta-testing in the field beginning Q3 this year.
The next generation of high-definition advanced imaging technology (HD-AIT) millimetre-wave body scanning technology that is planned for deployment as an upgrade for current TSA checkpoint screening technologies in airports.
An award-winning shoe screening technology that makes it possible to eliminate the need to remove shoes when moving through airport security or other secure areas.
The company has continued to improve Hexwave's performance, collecting over 45,000 scenes involving a wide range of threat types, threat orientation and body types to further develop its AI-based software. A few example improvements include advanced detection for threats including 3D printed guns, as well as liquid, plastic and powder explosives.
It uses millimeter wave, advanced 3D imaging, and AI for enhanced capacity for detection, processing over 720 people an hour. The system provides operators easy go or no-go decision making, and a user-friendly experience for both patrons and passengers.
GPS tracking for juvenile probation clients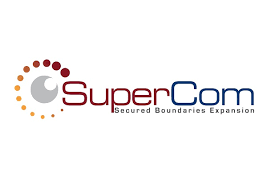 SuperCom (NASDAQ: SPCB) inked a new GPS monitoring contract in Texas to monitor juvenile probation clients.
This contract follows a successful trial wherein the client tested the company's product at their location. It worked. The client will be paying the company on a per unit per day lease model, with the bill coming due at the end of each month.
SuperCom's PureSecurity Suite is an electronic monitoring and tracking platform with a comprehensive set of features, including smartphone integration, advanced security, anti-tamper mechanisms, fingerprint biometrics, secure communications, voice communications, unique touch screens and an extended battery life.
"We are always excited for the chance to put our technology to the test for prospective customers. Our monitoring products are highly adaptable to the varying needs of our customers worldwide. Every customer has different needs and concerns, but we frequently hear that the PureTrack is the best product in the space for aiding organizations working with diverse populations, such as juvenile clients. With many active customers in North America and Europe, we expect to continue to expand our customer base and strengthen our position as the premier technology provider in this space," according to Ordan Trabelsi, president and CEO of SuperCom.
SuperCom has been around since 1988, providing traditional and digital identity solutions, advanced safety, identification and security solutions to governments and organizations, in both the public and private sector throughout the world. The company offers a unique RFID and mobile technology and product suite, along with advanced security and safety, community public safety, law enforcement, electronic monitoring, livestock monitoring and building access automation.
SuperCom also offers:
PureTrack, the ultimate GPS enrollee tracking platform
PureCom for house arrest
PureTag a compact, elegant RF bracelet
PureProtect, a smarphone app for victim protection
PureMonitor, SuperCom's cloud-based software designed to deliver the information
We could have another curious option for COVID-19 vaccine soon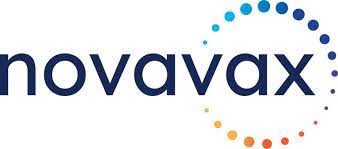 Remember COVID-19? That disease that shut down the whole world a few years ago. Yeah. You remember. It's only temporarily on hiatus with new strains coming out every few months. It won't be long before we're all masked-up and worried about our grandparents again, while we wait for yet another vaccine booster.
Well, Novavax (NASDAQ:NVAX) a biotechnology company in the business of drug development and commercialization for serious infectious diseases, announced that it got their Novavax COVID-19 Vaccine past the U.S. Centers for Disease Control and Prevention's (CDC) Advisory Committee on Immunization Practices (ACIP) for emergency use authorization only. This means you could theoretically have the option of getting Novavax's vaccine instead of Pfizer, Moderna or Astrazeneca's sometime in the future.
The drug is called Adjuvanted, and it's starting as a two-dose primary series for folks 18 years or older.
"We think vaccine choice is important, particularly as we expect to see ongoing surges of COVID-19 and work to increase vaccination rates," said Stanley C. Erck, President and Chief Executive Officer, Novavax. "With demonstrated efficacy and a reassuring safety profile, our vaccine is the country's first protein-based option."
The NVX-CoV2373 is a protein-based vaccine engineered from the first strain of the SARS-CoV-2 virus that causes COVID-19. The vaccine was created using Novavax' recombinant nanoparticle technology to generate antigen taken from the coronavirus spike protein, and formulated with the company's patented saponin-based Matrix-M adjuvant to enhance the immune response and stimulate high levels of antibodies.
The committee based its recommendation for folks aged 18 and older on data from the original Phase 3 clinical trial, PREVENT-19, which included 29,960 participants in the age range from the United States and Mexico. The trial included the Novavax COVID0-18 vaccine and demonstrated 90.4 per cent effectiveness, with a strong safety profile.
Among participants 18 through 64 years of age, solicited adverse reactions (ARs) following administration of any dose of the vaccine, were injection site pain/tenderness (82.2 per cent)fatigue/malaise (62.0 per cent) muscle pain (54.1 per cent), headache (52.9 per cent), joint pain (25.4 per cent), nausea/vomiting (15.6 per cent), injection site redness (7.0 per cent), injection site swelling (6.3 per cent), and fever (6.0 per cent).
In participants over 65, the ARs following any dose were injection site pain/tenderness (63.4 per cent), fatigue/malaise (39.2 per cent), muscle pain (30.2 per cent), headache (29.2 per cent), joint pain (15.4 per cent), nausea/vomiting (7.3 per cent), injection site swelling (5.3 per cent), injection site redness (4.8 per cent), and fever (2.0 per cent).