Bitcoin has been trying its utmost to rally for the better part of two weeks now, but it can't seem to make its way over the $22K mark.  That's better than it was two weeks ago, so that's a positive, but it's still down 67.1 per cent from its all time high, experienced nine months ago. In the interim, while the markets are down, the key sources of conflict associated with the technology come to bear.
Regulatory scrutiny and environmental calamity, and the knowledge gap that could help bridge the divide between the basement dweller tech-nerd and the promise of adoption by everyone and their grandmother.
Here are five companies involved in the conflict for the future of cryptocurrency.
The ongoing saga between the securities and exchange commission and Coinbase continues
Coinbase (NASDAQ:COIN) is back in hot water with the Securities and Exchange Commission regarding letting Americans trade digital assets that qualify as unregistered securities. The potential investigation also has a contingent issue in which there's been an accusation of insider trading placed against one of Coinbase's former employees regarding violation the company's insider trading rules by tipping off his brother and a friend about future token listings.
"From at least June 2021 through April 2022, Ishan Wahi ("Ishan"), a manager in Coinbase's Assets and Investing Products group, repeatedly tipped material, nonpublic information about the timing and content of Coinbase's "listing announcements" – in which Coinbase announced that crypto assets would be listed on its trading platform – to his brother Nikhil Wahi ("Nikhil") as well as his close friend Sameer Ramani ("Ramani"). Nikhil and Ramani used this information to trade ahead of multiple listing announcements, earning at least $1.1 million in illicit profits," according to the SEC litigation complaint.
The nine assets presently drawing SEC heat are AMP (AMP), Rally (RLY), DerivaDEX (DDX), XYO (XYO), Rari Governance Token (RGT), LCX (LCX), Powerledger (POWR), DFX Finance (DFX), and Kromatika (KROM).
The core of the conflict:
How does the SEC determine what is and is not a security?
It involves something called The Howey Test, which refers to SEC v. W.J. Howey Co., a Supreme Court case from 1946. The Howey Company sold citrus groves to buyers in Florida, who then leased the land back to Howey. Company staff could tend the groves and sell the fruit for the owners and both parties shared in the proceeds. Most buyers had no experience in agriculture and were not required to work the land themselves.
Howey didn't register the transactions and the SEC got involved. The Supreme Court's ruling involves four different criteria for what constitutes an investment contract. An investment contract is:
An investment of money
In a common enterprise
With the expectation of profit
To be derived from the efforts of others
Now update this to today and we have much the same problem regarding cryptocurrency, and the core of the SEC and Coinbase (and really all of the crypto industry) contentious relationship.
Since 2018, the SEC has regulated crypto through enforcement actions, usually going after startups involved in initial coin offerings (ICO). The SEC's position is that almost every Ethereum-based token sold in an ICO is an unregistered security and the commission is presently down the rabbit hole against crypto payments firm Ripple over its sale of its XRP cryptocurrency.
The problem with Coinbase is equally complicated because the two combatants aren't communicating. Coinbase has repeatedly requested guidance from the SEC regarding clear rulemaking, and even issued a petition calling upon the SEC to develop a regulatory framework for digital asset securities with formal procedures and a public notice-and-comment process, instead of the arbitrary enforcement, or guidance developed behind closed doors.
So far, though, no dice. This continues to be an ongoing issue.
Embattled Globalblock Europe rallies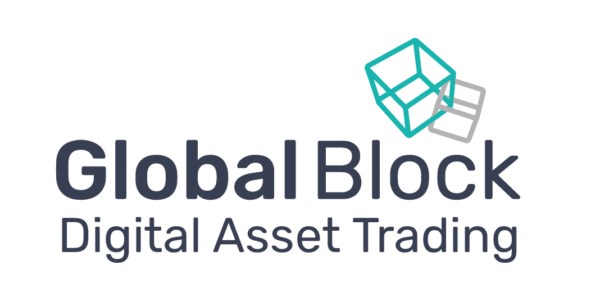 The story behind Globalblock Digital Asset Trading (TSXV: BLOK) and its subsidiary Globalblock Europe UAB, bears some resemblance to Coinbase's enduring conflict in that the company has received plenty of regulatory resistance in its short history.
Unlike Coinbase, though, that seems to be mostly in the past.
The company used to be a UK-based cryptocurrency company, and it applied for registration as sa crypto asset business with the Financial Conduct Authority in the UK to comply with the anti-money laundering, terrorist financing and fund transfer regulations. Doing everything it could above board to become a completely compliant cryptocurrency oriented company. Once the application was in the company could operate under a form of technical probation while the regulators went over the application, but even this had a shelf life.
That shelf life came and went with no communication and in its place came a warning from the FCA about its intend to refuse the application due to the company's failure to comply.
This led to a few more months of non-communication until it became obvious to the company that the UK wasn't going to be interested in having a civil dialogue, so the company left and set up in Lithuania, which is much more crypto-friendly.
Now the company is back to regular business, including the successful launch of a new mobile trading app.
"At a time when many other crypto firms are under pressure from the recent developments within the industry and reining in investment in their technology, here at Globalblock we are preparing for the continued adoption of digital assets with the launch of our new app. Our technology upgrade is a foundational development for us as we continue to expand our digital asset product and service offering. We now have the ability to scale quickly, a development that has been delayed slightly whilst awaiting regulatory clarity. Now that we have this clarity, having established the business in Europe, we can commence our marketing efforts in earnest," said Rufus Round, CEO of Globalblock.
The app features live in-app support, to provide strong trading and support help. Major assets tradeable in-App, with multiple pairings denominated against USD, GBP, EUR, and USDT with 100 other assets available for trading over the phone and through the company's new in-app 'contact' function. All crypto balances and digital asset positions are viewable in the app, with a seamless fiat and crypto onramp and fee withdrawals at any time.
It may not seem like it right now, but the rich countries losses will end up being the poorer countries gains.
Everfi seeks to bridge the crypto and education gap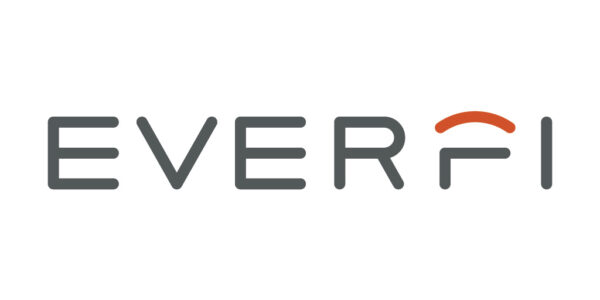 Avoiding conflict in the future with cryptocurrency is a matter of education. If more people understood what it was, how it could be used and what its limitations were, then we wouldn't have to worry so much about the bevy of scammers and thieves presently muddying the waters surrounding this disruptive technology.
Still, there's a popular refrain that high school education should also include financial education. Teach kids how to balance their bank-book, maintain a budget, and maybe some rudimentary knowledge about how to potentially invest and grow money instead of spending and renewing the cycle of poverty. It's not a bad idea.
Maybe crypto should be a part of that. It's up for debate. Everfi, a subsidiary of Blackbaud (NASDAQ:BLKB), is a proponent of the idea and wants to bring crypto and web 3.0 digital education to high school students across the United States at no-cost this fall.
"The rapid advancement and adoption of crypto and blockchain technology have created an urgent need for an engaging and interactive education curriculum. The stakes are high, the concepts are complex, and there is a demand for foundational crypto and web3 education nationwide. Given our vast network in K-12 education, we are the most trusted resource to deliver this critical education to students before they risk making a costly financial decision," said Tom Davidson, founder and CEO of Everfi.
Everfi is a tech company pushing social impact through education to address large scale social problems like financial wellness to mental health to workplace conduct. It's been around since 2008, offering what it calls an Impact-as-a-Service solution and digital educational content that's reached more than 45 million learners across the world.
Despite the present market malaise, digital assets and blockchain technology are enjoying a substantial moment in the sun. Everfi is engaged in teaching people about new topics for its community, using its infrastructure and strategic partner network, the company wants to bridge the knowledge gap regarding crypto at scale—giving students the education required to understand new concepts and help better decision-making.
Everfi products have already been pushed out to more than 25,000 schools in the United States, putting the company in a curious position to bring education to millions of students every year. The company is preparing to launch an Intro to Crypto course for students in the fall, which will give students the rudimentary knowledge and foundational understanding regarding digital assets, blockchain tech, and how these technologies fit into our daily lives.
DeepMarkit offers Canadians the opportunity to help the environment

The next set of companies are involved neck-deep in finding solutions for the primary existential conflict of our era, which is the climate crisis. Most of the western hemisphere right now is embroiled in a vicious heatwave and wildfire season has started and will soon be raging up and down the west coast of North America.
Then there's companies like DeepMarkit (TSXV: MKT) (OTC: MKTDF) that are meeting the conflict head on and have found a way to monetize climate change efforts. How? Simple. It's developed MintCarbon.io, which helps combat carbon emissions by making it easier for folks and businesses to purchase and retire NFT-based carbon credits minted on the site, and as a result, participate in the formation of a net-zero emission economy.
Canadians are chief carbon emitters and that's not good at all. We emit 14.2 tonnes of carbon per person every year. It would cost an individual $213 to offset our annual carbon footprint. Each family is responsible for over 30 tonnes of carbon every year.
"Developing the MintCarbon.io platform so that project owners and carbon offset holders can interact more effectively with the people and companies looking purchase and retire carbon credits is our mission. The Platform is part of a broader solution to help reduce to the world's carbon footprint by making it clearer and easier for people to think about emissions and their impact on the planet. The concept of minting carbon credits into NFTs is becoming a reality and DeepMarkit is proud to be making it happen. We are working hard to optimize the Platform, onboard a larger number of credits, integrate feedback and add features to create more value for our stakeholders," said Ranjeet Sundher, chief executive officer of DeepMarkit.
A bit more specifically, DeepMarkit's curious value proposition is in democratizing access to the voluntary carbon offset market by minting carbon credits into non-fungible tokens. Its subsidiary, First Carbon Corp, is a software infrastructure company working in the tokenization vertical of the blockchain sector. MintCarbon.io is the FCC's primary asset, and the specifications on it are that it's a web based, software-as-a-service platform that mints carbon credits into NFTs based on the ERC-1155 standard or other secure tokens using ERC-20.
LUXXFOLIO to Launch Immersion Mining while Reducing Debt and Optimizing Operations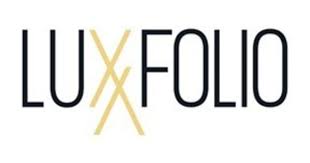 Cryptocurrency mining is never without conflict, and Bitcoin mining in particular has gotten something of a bad reputation for its contribution to global warming, and rightfully so. If a company doesn't have access to a sustainable source of energy like hydroelectric or maybe solar, then it's probably going to be relying on carbon-polluting coal or some other variant form of fossil fuels.
But there are components to a Bitcoin miner's energy expenditure requirements.
A large chunk of the electrical requirements for a Bitcoin miner is keeping its rigs cool, and a company can blow through a considerable amount of energy on high-tech air conditioning to keep its rigs from overheating, which can overclock the amount of emissions it releases while jacking up its overhead. That produces more problems and more conflict for everyone and it's a serious problem.
LUXXFOLIO Holdings (CSE: LUXX) (OTCQB: LUXFF) has a solution for that problem. The company sold 100 petahash worth of cryptocurrency mining machines, or roughly 970 machines to cut costs, but part of the deal is a two-year immersion hosting agreement.
What this means is that the miners are kept cool by a novel technology wherein said ASICs are regularly dunked, or immersed, in a cooling liquid, which reduces the heat output from the high functioning servers.
The sale reduces the company's debtload by USD$3.2 million, allowing it to continue to mine on the overlocked Petahash of the miners in immersion, therefore giving them a steady revenue stream from hosting.
"Our long-term outlook on bitcoin is bullish, and we believe our decisions provide us the best opportunity to participate in the Bitcoin mining industry and secure a slice of the world's largest and most secure decentralized monetary network. We are deleveraging and locking in a mix of steady revenues while still maintaining exposure to mining," said Kien Tran, COO of Luxxfolio.
So the company cut mining costs by unloading miners, but kept a steady stream of revenue by hosting them for the buyer, and are helping the environment through the use of immersion technology. Good deal.