There has been lots of speculation on whether or not 2022 is going to see the United States economy dipping into a recession, or maybe if its already there. There are plenty of reasons why it should: inflation related to COVID-19, fallout from lockdowns, shuttering of small businesses due to the pandemic. Supply chain disruptions and the ongoing struggles in Ukraine.
TD Securities gave even odds that the U.S. will see a recession within the next 18 months, but so far the general consensus is that the United States economy is presently in one.
This matters, of course, for Canadians and our economy, because the United States is our biggest trading partner and our economies are inextricably linked. What happens to our cousins to the south will inevitably translate into what happens to us. So it goes.
Recessions mean widespread disinvestment as people bail and stay in cash while they wait for safer waters to re-emerge. Except it's not universal and there's still money to be made during recessions. More millionaires are made during recessions than at any other time, and the difference is time, due diligence and bravery.
And sin stocks.
Alcohol, cannabis, tobacco, 'adult entertainment,' weapons and gambling are considered a sin stocks because the general tendency is for them to climb during a recession when other stocks are falling. At least, that's the general consensus.
Studies have shown that sin stocks deliver better returns than stocks in general and there are several reasons for this. One of them is that sin stocks are undervalued because many investors avoid them. Ethical investors avoid them because the companies are thought to be making money from exploiting human weaknesses and vices, but that depends on where you are in the world. Investing in Lockheed-Martin (NYSE:LMT) could be seen as support for America's military endeavours, or it could be seen as supporting a skeezy weapons manufacturer responsible for propping up America's military-industrial complex.
If you're not a moralizing type there's lots of money to be made because as long as humanity is around, there will always be people feeding our vices.
Regardless, here are five 'sin stocks' to keep an eye on.
Willamette Valley Vineyards suffers inventory delays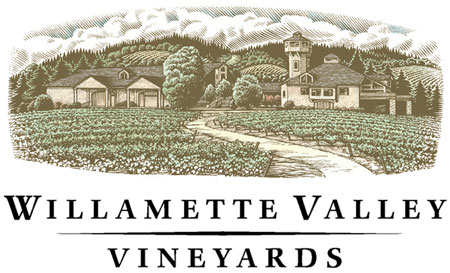 Willamette Valley Vineyards (NASDAQ:WVVI) generated a loss per common share after preferred dividents of $0.04, and a profit per share after dividends of $0.14 for the three months ended June 30, 2022 and 2021. This is a decrease of $0.18 over the prior year period.
"Inventory delays at the start of the year have negatively impacted our sales through distributors in the first six months of the year.  We have also incurred additional planned expenses in the first half of the year in connection with our planned opening of three new locations later this year. While we expect higher supply costs and labor shortages to reduce margins and earnings in the near term, our growth initiatives are designed to produce greater profitability in the long term," said Jim Bernau, founder and CEO of the winery.
Sales revenue for June 30, 2022 and 2020 was USD $8.7 million and $8.9 million, respectively, a decrease of $249,090, or 2.8 per cent over the previous period in the previous year. The decrease came from diminishing sales through distributors of $929,661 offset by a direct sales of $680,571. Gross profit for the months ended June 30, 2022 and 2021 was $4.8 million and $5.1 million respectively, a decrease of $312,466, or 6.1 per cent over the previous period in the previous year.
Now the curiosity point is whether or not the numbers are going to be the same after the recession starts.
Pollard Banknote extends long-term contract with Minnesota Lottery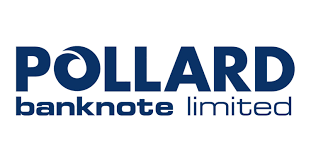 Recessions and depressions and really any economic situation that makes it harder for people to get ahead make the dream of the shortcut come to the fore than any other time. That means gambling, and there's no more prevalent aspect of gambling than state-sponsored lottery. And when recession's arrive, lotteries don't take a hit. If anything they thrive.
Even when gambling was the purview of shady old men in private situations playing in illicit games of chance and skill, the lottery has always been front and centre and an acceptable variety of gambling.
Pollard Banknote (TSX:PBL) has been awarded a contract from the Minnesota State Lottery to provide scratch game printing and related services. The agreement will have Pollard providing at least 70 per cent of the lottery's scratch games per year, and the contract started July 1, 2022 and is four years with an extension option of two years. The value of all of this, including the extensions, is approximately USD$28 million.
"We are thrilled that the Minnesota Lottery has once again chosen us to be their primary partner for scratch games and related services. Having served as the Lottery's primary scratch games partner for over a decade, we have worked to provide players across Minnesota with best-in-class scratch games and retail initiatives that foster engagement and growth. We are excited to continue our partnership with the Lottery to deliver exciting products that create memorable experiences, ultimately benefitting residents throughout the State," said Byron Peterson, senior direct, sales and marketing for Pollard Banknote.
Pollard Banknote is a lottery partner to more than 60 lotteries worldwide, giving instant ticket products, licensed games, in-lane ticket options, and sales-driving mechandising solutions from its Schafer Retail Solutions + portfolio. It also offers digital offerings like game apps to player engagement and iLottery solutions, including strategic marketing and management services.
The Minnesota Lottery has been raising money for programs like education, public safety and human and health services for over 30 years. The lottery has returned over $3 billion to the state with over $1.2 billion going toward preserving, protecting and restoring Minnesota's environment.
The contract between is a contract extension of what's been a long partnership, providing a foundation for the development of products and strategies to continuously drive sales, broaden the player base, and maximize proceeds for good causes. The partnership was forged in 2007, and scratch games sales in Minnesota have grown 136 per cent. Most recently in 2021, game sales totalled just over $615.6 million, an increase of $92.6 million from the previous year and $188 million in returns to the state—which is the highest in the lottery's history.
We also wrote about this company in an earlier roundup, when it produced a curious 3D holographic scratch ticket.
Kings Entertainment pulls in cash from a sector that's hot as sin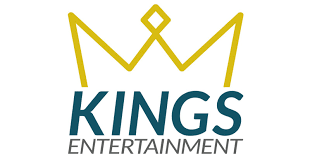 Compare and contrast the stats given above for Willamette County and its winery business with those of Kings Entertainment Group (CSE:JKPT), a lottery, casino and sportsbook gambling purveyor and the parent company of global online gaming companies LottoKings and WinTrillions, and it becomes obvious which is the hotter sector.
It might not have anything to do with a recession and it's a curious question as to how hot this sector would remain once the disposable cash dries up for the average person. You'll still have your degenerate gambler, cycling through their couch cushions to find that stray $20 they lost in January, but by and large, those folks are few and far between.
Regardless, the United States saw its first spike in jackpots in July, which also meant a uptick in customers and lottery revenues. Lottery sales enjoyed an 18 per cent bump over the previous month with WinTrillions and Lotto Kings scoring a combined $446,126 in July over $378,329 in June.
"We're very pleased that July brought such a strong return to action for lottery jackpots. It's been a challenging year, without a significant lottery jackpot to promote – but we focused on keeping players active through the drought and are now seeing this effort pay off," said Steve Budin, CEO of Kings Entertainment.
Originally established in 2005, Kings Entertainment is an online service provider for lottery, casino and sportsbook gambling. Its brands are LottoKings and WinTrillions and use their ability to get high potential players through its lottery offerings, which then engage players in a range of casino and sportsbook offerings. The business model works as well, because the two have drawn in and held millions of player sign-ups since they were created.
Also, in May 2022, Kings Entertainment announced a business combination with Sports Venture Holdings, which is the parent company of the Bet99 brand, and one of Canada's largest online sport and casino betting websites. So that's something to look forward too.
King's Entertainment is presently halted pending the merger.
Craft brewer sin stock shows promise in Portland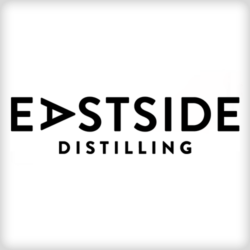 Beer and alcohol are probably the oldest of all the sin stocks. We can talk about the Anheuser-Busches and Constellation Brands of the world until we're blue in the face, but unless we're willing to shell out a high level of clams to buy their issues or get onto an ETF they're involved in, we're going to be looking smaller.
Craft brewing is its own niche nowadays, and Eastside Distilling (NASDAQ:EAST) has been making a go of it for awhile now. It's a consumer-focused beverage company involved in building out its own brands and producing high quality artisan products regarding premium spirits, digital can printing, co-packing and mobile filling.
"We built on the progress made in Q1 and expect to continue to improve results through the balance of the year," said Geoffrey Gwin, Eastside's CEO.
Eastside has been producing award winning craft spirits in Portland, Oregon since 2008. The company has a number of different produces including Azuñia Tequilas, Burnside Whiskeys, Hue-Hue Coffee Rum, and Portland Potato Vodkas. The company also has its own craft canning and printing subsidiary called Craft Canning + Printing, which handles digital can printing and co-packing.
EAST at a glance:
 Digitally printed over 1.5 million cans since operations commenced at the end of April
 Improved EBITDA by $0.3 million from prior year second quarter
 Raised $1 million in during the quarter, which the company used to purchase cans for the digital can printer
 Improved spirits gross profit over $1.5 million for the quarter from bulk wholesale activities
 Fully repaid Live Oak Debt Facility of $1.9 million
Gross sales for the three months ending June 30, 2022 increased to $5.1 million from $3.6 million for the three months ending June 30, 2021 with record realized prices from bulk spirits sales, offset by Craft C+P sales. In contrast, gross profit for the same time period got a bump of $1.5 million from $0.9 million. Gross margin increased to 30 per cent from 26 per cent for same time the year past, thanks to an improvement in Spirits margins, offset by lower margins for Craft C+P.
Operating costs for the same period increased in $2.6 million from $2.3 million owing to a lease management agreement and realizing a loss on its vehicles. Sales and marketing expenses were flat, and both general and administrative expenses got a slight bump from the prior year because of rent increases on the company's leased warehouses.
Martha Stewart expands CBD portfolio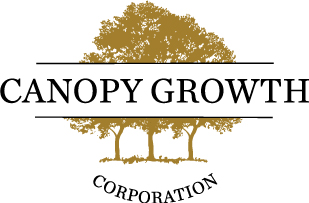 Finally, the newest addition to the sin stocks category: cannabis.
Anyone who's actually used cannabis knows it doesn't really belong there. It's not addictive and therefore doesn't meet the category required for sin. It doesn't make criminals unless theft of your Chips Ahoy cookies count. But it's there, regardless. And now, it's even got its own convicted felon celebrity spokeperson.
No. Not Snoop Dogg. His BFF Martha Stewart.
Specifically, Martha Stewart CBD released the latest flavor in its CBD portfolio—Pumpkin Spice CBD Wellness Gummies. The gummies continue Martha's CBD gummies lineup, which include Tropical Medley CBD Wellness Gummies and Harvest Mediley CBD Wellness Gummies.
"The Pumpkin Spice flavor signifies the beginning of the fall season and I wanted to capture this delicious moment with our CBD gummies. It's always important and a pleasure to expand our offerings and continue to make CBD convenient and tasty to enjoy, every day," said Stewart.
The product goes on shelves for $34.99 on marthastewartcbd.com as part of the products and flavours she's put together with her partnership with Canopy Growth (TSX.WEED) (NASDAQ:CGC).
Canopy is, of course, the OG of the sin stock weed world. It's a diversified cannabis and cannabinoid-based consumer product company with its fingers in every vertical and product from dried flower, oil, softgel capsule, infused beverages, edibles and topical formats, not to mention vaporizers. It also has multiple subsidiaries like Storz & Bickel, which handles Canopy's vapes, and Spectrum Therapeutics, which is Canopy's global medical brand. Also, Tokyo Smoke and Tweed, which reach adult-user consumers. And plenty more, including a partnership with Fortune 500 alcohol leader Constellation Brands.
The other half of the partnership is Marquee Brands, which has owned the Martha Stewart brand since 2019, and reaches over 100 million consumers across all media and merchandising platforms each month. Martha is of course the founder of Martha Stewart Living Omnimedia with branded products over 70 million households and a growing retail presence in thousands of locations.