The summer is a time for lifestyle changes.  Maybe it's camping, cruise ships or hopping on a plane to a distant location. Maybe you're lucky enough to have beaches where you are, but there's still something to be said for going to a beach in a distant country where you don't speak the language and your dollar stretches farther.
That's a definition of bliss right there.
While you're there you can taste the cuisine, stroll the streets, see a museum. Or maybe you're out of vacation time and your idea of a swank summertime lifestyle involves an immersive video game or trying your luck on some lottery tickets.
Here are a handful of companies offering substantial lifestyle options.
Carnival Corporation's begins transition to Biofuel

Cruise-ships and the industry are the epitome of lifestyle oriented entertainment.
Costa Group, a subsidiary of the cruise-ship giant, Carnival Corporation (NYSE/LSE: CCL;NYSE: CUK), announced it will testing biofuel aboard its AIDA Cruise ships, which is a big jump towards going completely sustainable.
AIDAprima became the first larger-scale cruise ship to use a blend of marine biofuel, which is made from 100 per cent sustainable raw materials, like waste cooking oil and marine gas oil, during its layover in Rotterdam. AIDAprima is presently sailing on seven-day voyages from Rotterdam to Western Europe and to Norway from and to Hamburg.
Carnival Corporation is one of the world's largest leisure travel companies, with a portfolio of nine of the world's largest cruise lines sailing all over the world. In addition to using biofuels, Costa Group has also installed a fuel cell onboard a cruise ship (AIDAnova) as well as commissioned a battery storage system with a 10 megawatt hour capacity. Costa is also working on expanding and increasing its use of short power in ports where the shore-side infrastructure is available.
The company continues its ongoing energy efficiency investment program and efforts to reduce the amount of fuel its operations use, including over $350 million invested in energy efficient improvements since 2016. These efforts are expected to include a 10 per cent reduction in fuel consumption per available lower berth day in the first full year of guest cruise operations compared to 2019, along with a 9 per cent reduction in carbon.
These are all part of the company's greater long-term sustainability goals, wherein it has committed to significant investments to achieve its 2030 sustainability goals and 2050 aspirations, which involved six sustainability focus areas. These include climate action; circular economy; sustainable tourism; good health and well being; diversity, equity and inclusion; biodiversity and conservation.
Towards those ends, the company's recent commitments include reduction in carbon emission intensity by 20 per cent from its 2019 baseline by 2030, with an overall aim of being carbon-neutral by 2050. Overall, the company views compliance, environmental protection and the health and safety of its guests as the highest priority.
Holographic tickets so you can lose money, but in 3D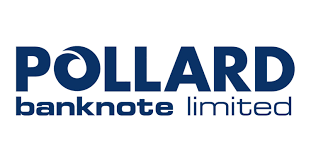 Scratch tickets are the equivalent of poor man's gambling and that's how we're justifying them as part of our lifestyle roundup. In that vein, we have Pollard Banknote Limited (TSX:PBL) and the Idaho Lottery, which was the first jurisdiction to introduce Pollard Scratch Fxtra print innovation.
These tickets are innovative insofar as it's the first to use holographic images to jazz up their tickets like some variety of science-fiction oriented confection.
Regardless, options include four games spanning multiple price points, including $5 Jack of Clubs, $10 Queen of Hearts, $20 King of Diamonds, and $30 Ace of Spades.
Okay. It's still fairly sad, but Idaho likes it.
"This Scratch FXtra™ family of games is a clear winner for us. This unique concept in design and execution exemplifies our collaborative partnership with Pollard Banknote. These creative and innovative new games provide Idahoans with engaging and responsible entertainment which ultimately provides for our Do Good initiatives that benefit all of Idaho," said Jeff Anderson, Idaho Lottery director.
Comparatively, these holographic lottery tickets do fairly well when compared to the lottery's other games. The collective five week sales of the game quarter were 72 per cent higher than all other regular game families launched since 2012, which together made up 23 per cent of scratch game revenue for the period.
Pollard Banknote has been around since 1907, and it serves as a lottery ticket, licensed games and inlane ticket option provider for more than 60 lotteries worldwide. Pollard Banknote also provides pull-tab tickets, bingo paper, ticket vending machines, and its Diamond Game and Compliant Gaming electronic games and devices to charitable and other gaming markets in North America. It's majority owned at 64.3 per cent by the Pollard family with 35.7 per cent out there by public shareholders.
"The Idaho Lottery has always championed innovation. We are delighted the Lottery acted on our recommendation to incorporate Scratch FXtra™ into its latest family of games. Coupled with a bold, colorful design, these card-themed tickets capitalize on the upswing in casino-style scratch games in recent years, while helping the Lottery break new ground with a first-in-class offering," said Krista Stepa-Ammeter, director of sales and marketing for Pollard Banknote.
Prepare to spend more to fly with JetBlue
JetBlue Airways (NASDAQ:JBLU) and Spirit Airlines (NYSE:SAVE) announced that the two companies will be merging, which won't be good for your pocketbook when you want to go on vacation. Guaranteed. But having a swank lifestyle carries a price-tag.
Jetblue will pick up Spirit shares for $33.50 per share in cash, including a $2.50 per share in cash payable upon Spirit shareholders' approval, and a ticking fee of $0.10 per month starting in January through closing. The total dollar amount being a fully diluted equity value of $3.8 billion, with an adjusted enterprise value of $7.6 billion.
"We are excited to deliver this compelling combination that turbocharges our strategic growth, enabling JetBlue to bring our unique blend of low fares and exceptional service to more customers, on more routes. We look forward to welcoming Spirit's outstanding Team Members to JetBlue and together creating a customer-centric, fifth-largest carrier in the United States. Spirit and JetBlue will continue to advance our shared goal of disrupting the industry to bring down fares from the Big Four airlines. This combination is an exciting opportunity to diversify and expand our network, add jobs and new possibilities for Crewmembers, and expand our platform for profitable growth," aid Robin Hayes, chief executive officer, JetBlue.
When you factor in that the airline industry is extremely concentrated and there isn't exactly a lot of competition to make life easier for travellers, one has to wonder whether or not this is forgone conclusion or whether regulators may have something to say about it.
Here's how the company responded in its press release:
Even as the fifth-largest carrier, JetBlue, with Spirit, would have only 9 per cent market share, compared to 13 per cent for the fourth-largest airline and 23 per cent for the largest carrier. After the combination and with its committed upfront divestitures, the largest seat share a combined JetBlue-Spirit will have in any of its largest metro areas is 40 per cent, compared to the 57-91 per cent share legacy carriers have in their largest metro areas.
With its unique combination of everyday low fares and award-winning service, JetBlue has the best track record of disrupting legacy airlines. This has been at the heart of its approach since it first launched in 2000 with all-coach service, as it grew its much-loved brand on the East Coast and the Caribbean/Latin America, with its fresh take on transcontinental travel and premium experience with Mint, and most recently in transatlantic travel as it added flights to London.
JetBlue's acquisition of Spirit will give U.S. travelers the best of both worlds with a hefty boost in competition and choices as JetBlue accelerates its expansion and ultra-low-fare carriers continue to expand rapidly in number and routes.
OpenTable can help you find the good vacation food

For most people going on vacation means never doing your own cooking. You go somewhere. You hit the restaurants and try the local fare. But if you're on a business trip and the prospect of hitting the Strip or the French Quarter to try the local offerings isn't on the menu, then the hotel restaurant becomes your surrogate living room. That's why food and avenues towards it belongs on any lifestyle roundup.
That doesn't mean you can skimp on the quality of the food. If anything, the food needs to be better, because you may need to perform at your business operations. That's why Open Table, a subsidiary of Booking Holdings' (NASDAQ:BKNG) latest deal makes sense.
OpenTable inked a global agreement denoting its position as the chief restaurant provider for Marriott International. At present, OpenTable provides services to more than 1,400 restaurants operated by Marriott hotels in 56 countries.
The agreement gets OpenTable's tech into Marriott's hands. Marriott International's portfolio includes 8,000 hotels and an extensive roster of full-service restaurants, which collectively have more than 40 Michelin stars between them.
"As part of Booking Holdings and as a partner for thousands of hotel restaurants, we know travelers. Our software streamlines hotel food and beverage operations while helping restaurants deliver memorable experiences and find new diners on our global dining network – we're thrilled to deepen our relationship with Marriott," said Debby Soo, CEO, OpenTable.
OpenTable connects over a billion people with restaurants every year, helping the hospitality interest around the world. The numbers speak for themselves: 50,000 restaurants, bars, wineries and other venues worldwide. The software helps connect reservations, experiences, payments, guest insights and operations.
"Marriott's hospitality roots actually began in restaurants, and for many of our guests globally it is the focal point of our relationship. OpenTable's technology will allow us to introduce our restaurants to new guests throughout our portfolio, and to enhance and personalize our guests' experiences with us," said Matthew Von Ertfelda, SVP of food and beverage at Marriott International.
Marriott restaurants will be featured on OpenTable's global booking channels. Also, the platform will introduce products and features to create ancillary revenue like OpenTable Experiences, which gives individual restaurants the ability to create, market and manage local dining events like a tasting menu, cooking classes, wine tastings and other such points of interest.
Supermicro wants to enhance your cloud gaming lifestyle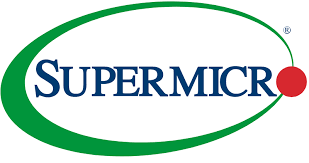 The modern lifestyle includes computers and that means gaming.
Super Micro Computer (NASDAQ:SMCI) has announced future Total IT Solutions is now available with Android Cloud Gaming and Media Processing and Delivery. These solutions will introduce Intel Data Center GPU, Arctic Sound-M, and will be on several Supermicro servers.
"Supermicro will extend our media processing solutions by incorporating the Intel Data Center GPU. The new solutions will increase video stream rates and enable lower latency Android cloud gaming. As a result, Android cloud gaming performance and interactivity will increase dramatically with the Supermicro BigTwin systems, while media delivery and transcoding will show dramatic improvements with the new Intel Data Center GPUs. The solutions will expand our market-leading accelerated computing offerings, including everything from Media Processing & Delivery to Collaboration, and HPC," said Charles Liang, President, and CEO, Supermicro.
Founded in San Jose, California, Supermicro is a tech company involved in Application-Optimized Total IT Solutions. The company is committed to getting products to market for enterprise, cloud, AI and 5G Telco/Edge IT infrastructure. All of the company's products are developed and manufactured in house (although 'in-house' means the US, Taiwan and the Netherlands), using global operations for scale and efficiency and with green computing initiatives optimized to reduce environmental impact.
The company has won awards for its Sever Building Block Solutions portfolio. It allows customers more control over their own exactly workload and application by selecting from a broad family of systems built using the company's tools in support of a set of form factors, processors, memory, GPU's, storage, networking, power and cooling systems.
Supermicro solutions that will contain Intel Data Center GPU's codenamed Arctic Sound-M also include the 4U 10x GPU servers for transcoding and media delivery, the Supermicro BigTwin system with up to eight Intel Data Center GPUs in 2U for media processing applications.