New Jersey's Public Question 1, Marijuana Legalization Amendment, passed Nov. 3 with a resounding 66.9 per cent of voters in favor. This amendment will change New Jersey's constitution, legalizing recreational use of cannabis for people 21 and older.
It legalizes cultivation, processing and sale of weed in the state, when it goes into effect on Jan. 1, 2021. A state sales tax of 6.625 per cent will apply to sales but local taxes will not.
That's the legal perspective — but what does this actually mean for citizens of New Jersey, as well as the cannabis industries of the East Coast, elsewhere in the U.S. and internationally?
Legal adult-use cannabis access serves more than just recreational users, according to Jessie Gill, a New Jersey-based registered nurse and founder of blog Marijuana Mommy.
"I expect adult-use legalization to increase access for everyone," she says. "Many consumers who use adult-use dispensaries are actually patients who don't qualify for a card, or don't want a card, or can't afford to get a medical marijuana card. Adult-use reduces a lot of the barriers to medical cannabis."
And it's not just consumers who benefit from access to adult-use cannabis. The state of New Jersey and the entire East Coast cannabis industry will also reap the rewards of this change, explains Andrew Behringer, a board member of Maryland NORML.
"New Jersey passing adult-use cannabis policy is huge not only for the industry itself but specifically the East Coast market. As of now New Jersey is projected to have the second-highest market right behind California in the country. So instead of California then Colorado it will be California then New Jersey," he says. 
'New Jersey's the first domino'
With Pennsylvania and New York looking to legalize adult use in the coming years, or even months, the vote in New Jersey could easily be the tipping point for a very green East Coast. 
Read more: Bi-partisan cannabis ballot sweep could trigger green wave in neighbour states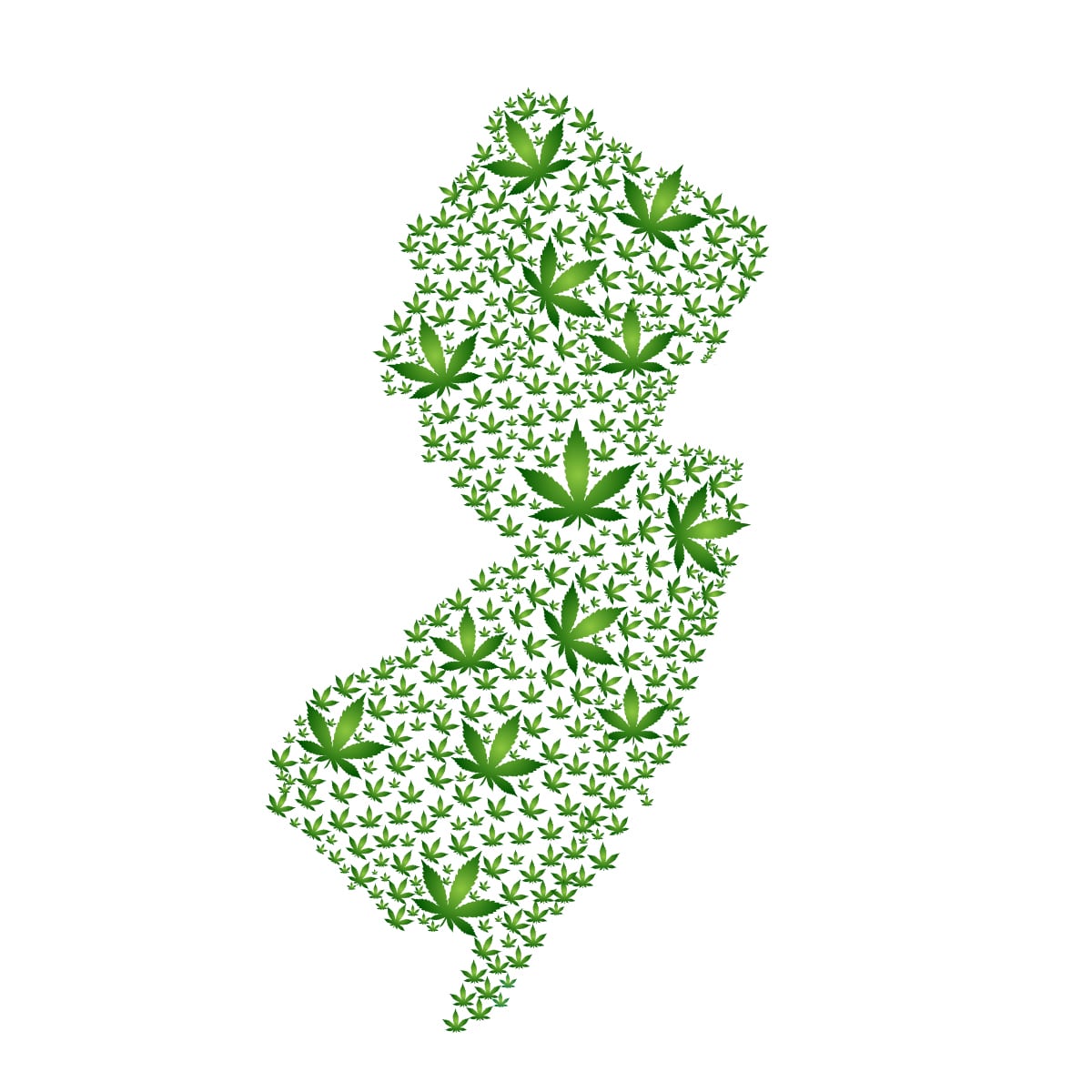 Many states are struggling economically in the throes of the coronavirus pandemic, and are painfully aware that jurisdictions with legal marijuana markets are raking in tax revenues. Illinois alone pulled in US$105.9 million from when it legalized on Jan. 1 of this year through August, the Illinois Department of Revenue reports.
"Thanks to those who have carefully overseen this brand-new industry's successful launch in Illinois, revenue is flowing to local governments, to drug treatment programs and law enforcement, and being reinvested in our communities hit hardest by the failed policies of the past," department director David Harris said in a statement.
Nearly 50 per cent of those tax dollars will go to a state-led social justice program, and the department says at least US$16.1 million will be directed to county and local governments. As of July 1, counties and local governments could add their own levy on adult-use sales.
The promise of an abundant source of new income is certainly encouraging New York Gov. Andrew Cuomo and Gov. Tom Wolf of Pennsylvania to push for rapid reform.

Gill expects her home state of New Jersey will be the domino that topples the East Coast into rapid legalization.
"NJ's the first domino of our metro area," she says. "Legalization in NJ will inspire legalization all around us. Every single county in NJ supported the ballot referendum. Every single cannabis ballot in the country passed. The people want it and I think our neighbors are finally listening."
Behringer agrees. "The East Coast is a big power player in the future of the cannabis industry," he says. "New Jersey passing adult-use policy will have a big effect on surrounding states and their need to generate new revenue for their state budget."
States like Maryland and Pennsylvania might not look across the country to California and Colorado to estimate what their cannabis revenues might be like, but they're well aware their residents will happily cross the border to New Jersey to buy legal weed. In stymying their own recreational cannabis industries, East Coast states are clearly pained by the idea of boosting New Jersey's revenues while depriving their own government coffers.
Read more: Trulieve enters Pennsylvania as governor pushes for legal recreational weed
And of course, where the U.S. leads, other countries follow. A major reason cannabis prohibition became a global phenomenon was because the U.S. declared it illegal, and targeted it as part of the war on drugs. Once again the U.S. will be one of the key factors impacting global cannabis law. 
This time, however, the push is coming from the state level, which puts pressure on the federal government to reschedule cannabis instead of a prohibition mandate coming from the White House and being forced on the states. For these reasons, adult-use legalization in New Jersey could be a factor with major impact in the U.S. and the global cannabis industry at large. 
Images licensed for use
amna@amnashamim.com
@amnashamimnyc