The top 10 largest Canadian cannabis producers have watched their market capitalization get thrashed in the first year of legalization, reporting a collective market cap reduction of $33.18 billion and an average negative return of over 57 per cent according to numbers from the Financial Post.
Tilray Inc. (NASDAQ:TLRY) lost more than $14 billion in market cap, followed next heaviest by Aurora Cannabis Inc. (TSE:ACB) with a loss of around $7 billion.
Out of the 10 top largest producers Cronos Group Inc. (TSE:CRON) was the only company to grow over the past year, with an increase in market cap of $1.5 billion. However, all of the companies' share prices dropped, including Cronos'.
Cannabis markets estimated Canadians would buy more weed than groceries 
A lot of this shift is because of how over valued cannabis stocks were at the time of legalization, Richardson GMP portfolio manager Chris Kerlow told the Financial Post.
In Oct. 2017 the cannabis industry had a combined market cap worth more than that of the publicly traded grocery chains, said Kerlow, adding that market suggested people would buy more weed than groceries in a year.
Obviously, those market predictions didn't play out.
Critics have blamed the government's slow rollout, over-regulation and product shortages for the cooling of interest in cannabis stocks.
120 Canadian cannabis licenses is about 100 too many, says expert
It's also a market that was built bigger than its demand, Greg Taylor, portfolio manager Purpose Investments said in a Financial Post interview.
"There were just too many licenses granted in Canada," Taylor told the Financial Post. "I think the number, last I checked, was 120 licensed growers in Canada—and that's just way too many for the size of the market we have. We probably need to narrow that down to 20 to 30 at most."
"You will see some strong Canadian companies emerge from this but I think the days of buying any cannabis company and watching it go up are long gone," he added.
Canadian cannabis stocks are at their lowest level since 2017 today after HEXO Corp. (TSX:HEXO) (NYSE:HEXO) announced its revenues will be below previous estimations.
"Fourth quarter revenue is below our expectation and guidance, primarily due to lower than expected product sell through," said CEO and co-founder of HEXO Sebastien St-Louis in a statement. "We are making significant changes to our sales and operations strategy to drive future results. Over the past quarter, we began re-configuring our operations to focus on high-selling strains and initiated a new sales strategy that we believe will meaningfully improve performance."
A market shift from entrepreneurial spirit to operating margins 
HEXO isn't alone in shifting its corporate strategy when it comes to sales and operations. The cannabis company's founding CEOs were visionaries who undeniably helped build the industry to what it is today, but investors need companies to start focusing on getting the product to the shelf and establish operating margins, Taylor said.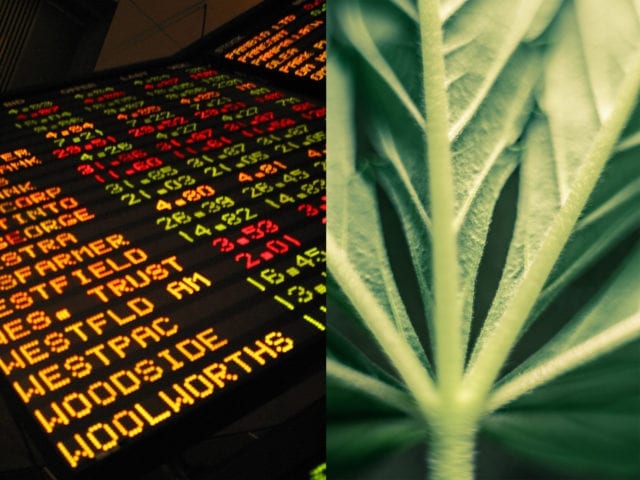 The firing of Canopy Growth Corp.'s (TSX:WEED)(NYSE:CGC) co-CEO Bruce Linton in July 2019 was a perfect example of this. Alcohol giant Constellation Brands (NYSE:STZ) bought a 37 per cent control of Canopy and quickly after it turfed Linton, it steered the company away from legalization hype and focusing on real financial metrics, said Taylor.
Investors are cautious right now, but the opening up of American markets will change that, said Taylor. As the US possibly moves to deschedule cannabis and allows pot companies access to banks and other financial institutions public investment will return to the weed industry, he said.
Amidst the hurting numbers of the Canadian markets, American companies are quietly doing alright for themselves. Curaleaf Holdings Inc. (CNSX:CURA) is up by eight per cent which suggests a market shift to south of the boarder, said Taylor, who added Curaleaf could emerge as a market leader if the United States continues to move towards legalization.