Mark Zuckerberg's introduction of the metaverse was the mainstream realization of a project that's been in the works for years. As with all new projects there have been detractors and doubt, and some of those arguments have some merit. The history of virtual reality, augmented reality and mixed reality are fraught with failures and setbacks. Is it all just vaporware? Some companies beg to differ.
Here's a short list of companies taking advantage of NFTs and the metaverse.
Powerbridge Technologies gets onboard with soccer collectable NFTs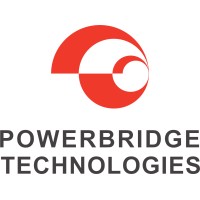 The NFT craze is beginning to slow down and took a serious hit during the advent of the crypto-winter, but that doesn't mean there aren't companies that see something valuable in these lines of code. It could also be that these companies are the long-tail late adopters long after the bubble has burst. It's hard to tell.
Regardless, Powerbridge Technologies (NASDAQ:PBTS) acquired an exclusive right to offer soccer collectable NFTs on Ali Auction through a partnership with World Football Collection. Alibaba Group (NYSE:BABA) is behind Ali Auction, and has made it into one of the biggest online auction marketplaces, sporting over two million active users everyday. The auction benefits from being attached to the largest e-commerce platform in China with over 100 million users.
"I am thrilled that we have successfully launched our NFTs on Ali Auction. We will continue to strive and expand our new business in metaverse applications and NFTs, and we anticipate continuous growth from our new business," said Stewart Lor, CEO of Powerbridge.
Powerbridge's has its finger in a lot of pies. Its business is in multi-industry tech solutions. These range from software apps and services for global trade industry to intelligent devices for smart cities, and much more.  Powerbridge is also up to its neck in the metaverse and smart offerings for travel and leisure, cryptomining and digital asset operations.
In this case, it's involved in soccer NFTs. These NFTs launched on Ali Auction on Sept 20, 2020, and have since pulled in over 240,000 views from potential participants. The first batch of NFTs sold out entirely within the first hour of the auction.
Color Star new phone is your gateway to the metaverse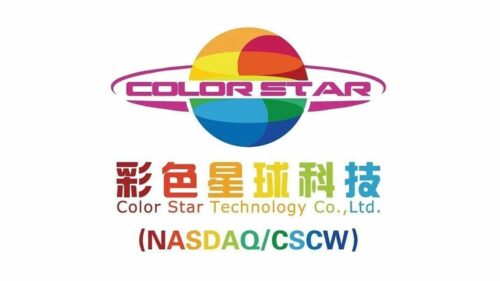 Color Star Technology (NASDAQ:CSCW) is entering the mobile industry through the development and manufacturing of a metaverse phone called DONO.
The DONO phone is an ESG-compliant, eco-friendly, with all of the sourcing for materials that go into making the phone completely mapped out over the lifespan of the device. Each phone will carry the Color Star logo along with the ColorWorld Metaverse software pre-installed.
"The mobile industry is our new business segment, and we are very excited and confident about developing this segment in the years to come. We are a technology company, and combined with our continuous development and optimization of our metaverse platform, our DONO phone will be a significant entry in the industry. While the public has been studying the features of our metaverse, we have been looking into user safety and protecting their privacy. Moreover, we will combine our metaverse with other services and businesses in order to widen our market. We are not your typical tech company. Here, everything is possible," said Farhan Qadir, CEO of Color Star.
Color Star Technology is one of those mixed bag companies that gets as many fingers into as many different sectors as it can manage that are decently common on the fringes of the crypto-markets. In this case, it's an entertainment and education company that provides online performances and online music education services. It runs through its subsidiaries, Color China Entertainment and CACM Group NY, and also it's metaverse offering, Color World.
Now it's apparently into technology and phones.
"Color Star is a technology company, so there are two things we value highly: one is software development, and the other is cyber security. Our upcoming DONO phone is aimed at the global market, and our priority is to ensure exceptional user safety and software stability. Our own Color World app will also introduce more people to the metaverse experience. We will provide more technology services and front-end projects in the future," said Qadir.
The phone will also be highly resistant to tampering and hacks because of its tech and security. The team behind it will be providing full support in the development process, and the Color World platform will be on display to generate publicity for the phone.
DONO gives push-button connection to the metaverse, giving access to entertainment, collaboration, and educational content. The Color World app comes pre-installed, and users can visit new virtual locations, digital products, celebrity endorsement and other such things. The DONO will be unveiled in October at the 2022 Gulf Information Technology Exhibition in Dubai.
FaZe Clan optimizes in The Sandbox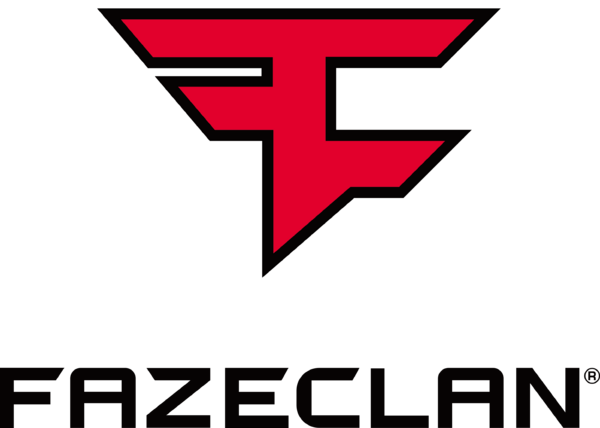 FaZe Holdings (NASDAQ:FAZE) is a lifestyle and media platform that derives its value from gaming and youth culture. The Sandbox is a decentralized 'metaverse' or virtual gaming world, and a subsidiary of Animoca Brands. Faze Holdings is joining The Sandbox.
The specifics of this include a 12 x 12 plot of LAND named "FaZe World." The company will this LAND to promote its lifestyle, products and culture. The two companies will come together to produce digital experiences for the community in The Sandbox through shared digital infrastructure, virtual events, games, and digital product releases. Essentially, this gives FaZe the chance to produce a gamified digital space where users can engage the brand, its talent and ultimately create new revenue options for FaZe.
"FaZe Clan has established itself through the power of the gaming and esports communities as a leading gaming, esports, entertainment, and culture brand. We're thrilled to collaborate in bringing FaZe World to The Sandbox as we prepare to launch many exciting activations that put players and creators in control of the next phase of Internet culture comprising user-generated content, Web 3, metaverse, and gaming," said Sebastien Borget, co-founder and COO of The Sandbox.
LANDS surrounding FaZe World will be available to the public for digital real estate purposes, giving fans of the brand a chance to be neighbours with the gaming and media organization. The Sandbox will sell LAND later this year and anticipates FaZe World going live in 2023.
The Sandbox is a curious creation. It's part virtual real estate and part amusement park. The Sandbox embraces the idea of the metaverse as a consensual shared digital space where creativity and commerce meet. FaZe Clan is one of the largest gaming and lifestyle organizations, joining content creators and esports teams in The Sandbox. Over 400 existing partnerships are there, including Warner Music, Ubisoft, Tony Hawk, The Walking Dead, Snoop Dogg and more.
"FaZe Clan's leadership position at the apex of gaming and youth culture presents an ideal opportunity to build bridges and lead the gaming community at large into the metaverse," says Lee Trink, CEO of FaZe Clan. "Through FaZe World and our partnership with The Sandbox, our already digitally native fans can experience FaZe Clan in a new immersive way."
Read more: The Mugglehead technology roundup: into the future edition
Read more: Super League Gaming extends branding options to Roblox metaverse
Orange Comet and AMC bring Anne Rice to NFTs and the metaverse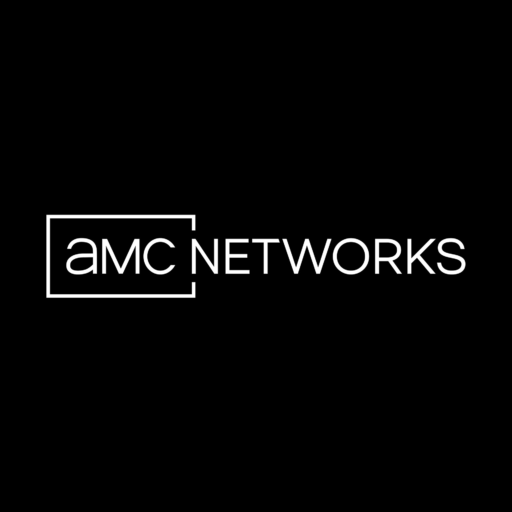 Orange Comet and AMC Networks (NASDAQ:AMCX) have expanded their partnership to launch NFTs and virtual environments for The Immortal Universe of Anne Rice. This is a metaverse-space. It will begin when Anne Rice's Interview with the Vampire goes live on Sunday, October 2, on AMC and AMC+.
The two companies are expanding the scope for The Walking Dead NFT Collection to include the show's expanding universe. This will include the upcoming The Walking Dead: Dead City spinoff starring Lauren Cohan and Jeffrey Dean Morgan.
"AMC Networks has a proven track record of producing shows that break through the pop culture noise and attract highly passionate and committed fans. As The Walking Dead Universe enters its exciting second chapter, and we embark on the launch of our next epic franchise with Anne Rice's Interview with the Vampire, we're excited to continue working with Orange Comet to deliver our viewers a world-class digital collectible experience that complements and enhances their favorite shows," said Clayton Neuman, VP of games at AMC.
AMC Networks is a global entertainment company with a strong content base. Its brands include streaming services AMC+, Acorn TV, Shudder, Sundance Now, and more. Beyond streaming, its in-house studio, production and distribution arm is behind some of the biggest titles and brands known to a global audience, including The Walking Dead, the Anne Rice catalog and the Agatha Christie library.
Orange Comet is a Web 3.0 entertainment company dealing in NFTs and metaverse experiences. The company's claim to fame includes attracting some of the world's largest award-winning media creators, producers and artists to partner with its biggest brands, IP and talent. Its founders include Hollywood producer, Dave Broome, NFL Hall of Famer Kurt Warner and Grammy award-winning musicians Gloria and Emilio Estefan. Orange Comet runs its entire blockchain based operation on green severs to build a carbon-negative solution for the NFT space.
The NFT marketplace, OpenSea, hosts the NFTs for The Walking Dead and The Immortal Universe of Anne Rice. Additionally, The Walking Dead and Anne Rice products will come to life in a cinematic Metaverse environment.
"The first mint initiated a fan frenzy among dedicated supporters of  The Walking Dead, selling out in less than an hour. AMC has created universes full of vivid imagery, memorable characters and a vast scope that feeds into the intensive and thoughtful creative process at Orange Comet, allowing us to continue crafting the best-in-class digital experiences that will surely keep audiences engaged with the franchises for years to come," said David Broome, CEO of Orange Comet.
The Walking Dead's next NFT collection mints on October 5. It will include life-like hand-sculpted recreations of characters like Daryl, Rick, Carol and more. Fans can use these avatars to enter into The Walking Dead Lands, a post-apocalyptic open-world based on The Walking Dead. The first drop includes a public mint followed by a private drop featuring a one to one rarity match.
There's even a My Little Pony metaverse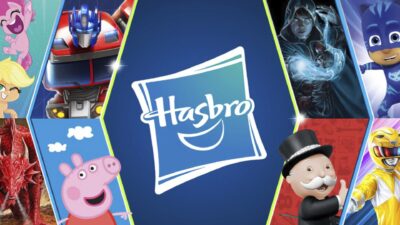 Roblox is the metaverse platform supporting My Little Pony's version of the metaverse. It's called Visit Maretime Bay and inspired by new episodes of Netflix's My Little Pony: Make Your Mark.The game transmutes standard Roblox avatars into customizable pony variants when entering, which adds to the immersive aspect.
My Little Pony has been the product, brand and copyright of Hasbro (NASDAQ:HAS) since 1983 and in that time, it's gone from a plastic toy commonly found in the leftover kiddy toy chests to an iconic toy. Now it's a worldwide entertainment universe with multiple verticals like toys, games, licensed products, music, publishing, a popular YouTuber channel, digital gaming, and live experiences. Netflix has hosted multiple shows featuring the iconic toys to keep the gravy train going for Hasbro, because why not?
"When we started to imagine how My Little Pony would show up in the metaverse, it was really important for us to stay true to our core values of friendship, self-expression, and celebrating each other's uniqueness. We're pushing what's possible on Roblox through a novel experience that allows kids and their parents to transform their typical avatar into a Pony, allowing them to become part of the story as they interact with our characters. And, we're focused on ensuring that our fans enjoy Maretime Bay in a free, safe environment," said Jessica Murphy, SVP of entertainment brand marketing for Entertainment One.
Hasbro itself has been producing children's toys for decades. It's a global play and entertainment company that makes toys, games, television shows, digital games and much more. It has a long string of well-loved iconic brands, including Nerf, Magic: The Gathering, My Little Pony, Transformers, and Monopoly to name a few.
Hasbro's number one concern with the on-platform experience is kids' security. That means no chat function and no monetization through Robux (Roblox's currency). Instead, there's an in-world crystal-based economy where parents can buy customizations for a user's pony avatar.
Activating Roblox is part of the My Little Pony campaign. It was delivered as a partnership with Media.Monks, which puts the fictitious location as a potential vacation destination for families. It's not the only one, either. Tripadvisor also puts Maretime Bay as an actual family vacation destination that are accessible by watching the series of Netflix.