America's most valuable cannabis company Curaleaf Holdings Inc. (CSE:CURA) received a warning letter from the Food and Drug Administration for allegedly illegally selling and marketing its CBD products on its website and social media accounts.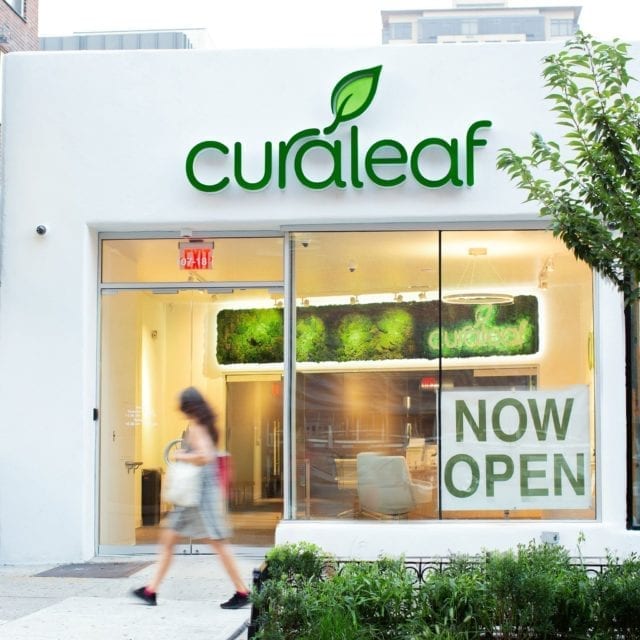 The FDA stated the Massachusetts-based company's CBD-infused lotion, pain-relief patch, tincture and disposable vape pen are considered unapproved drugs because the company has claimed online they treat conditions such as cancer, Alzheimer's disease, opioid withdrawal, pain and pet anxiety.
An example of an "unsubstantiated claim" would be when Curaleaf wrote on its Facebook account that CBD "can be a powerful ally if you're suffering from chronic inflammation and pain," the agency said.
The FDA also said that its Bido CBD for Pets products were unapproved and unsafe.
CBD's murky legal status
Congress in December legalized CBD, or cannabidiol, derived from hemp, but the FDA has yet to approve the vaunted wellness compound as an ingredient in food or drinks. Although CBD doesn't produce a high, the FDA has only approved the legal cannabinoid to treat severe forms of childhood epilepsy.
The FDA said this month it is expediting the process to come up with rules for CBD after collecting more than 100 testimonies at a May public hearing and thousands of comments in a public docket.
The agency said earlier it expects to release a CBD policy update by "early this fall," but for now, it will continue to take action against companies making unfounded health claims.
"As we examine potential regulatory pathways for the lawful marketing of products containing cannabis and cannabis-derived compounds like CBD, protecting and promoting public health remains our top priority," acting FDA Commissioner Ned Sharpless said in a statement Tuesday when the letter was made public.
"Today's action demonstrates that the agency stands firm in its commitment to continue monitoring the marketplace and protecting the public health by taking action as needed against companies that deceive consumers and put them at risk by illegally selling products marketed for therapeutic uses for which they are not approved, such as those claiming to treat cancer or Alzheimer's disease," he said.
Curaleaf's FDA fracas expected to shake industry
Despite the murky legal status of CBD, it's been showing up in a wide range of products on store shelves of major retailers across the U.S.
In March, Curaleaf teamed up with CVS Health Corp. to distribute its CBD products in more than 800 stores and online. A spokesman for CVS said on Tuesday it plans to pull Curaleaf's CBD lotion and skin patches from its shelves following the FDA warning.
The FDA has issued three other warning letters to companies this year and dozens in total for allegedly making unproven health claims with their CBD products. But this one against Curaleaf has turned investor's heads because the company is one of them most valuable cannabis firms in the world and a major player in the growing CBD industry.
Curaleaf share prices plunged as much as 14 per cent on Tuesday, but recovered and closed down seven per cent on the day. The company currently has a market value of $3.3 billion.
The FDA said the U.S. leading cannabis company has 15 business days to respond how it will correct the federal violations.
Curaleaf said in a Tuesday statement that it respond to the agency by the imposed deadline.
"Compliance is a top priority for Curaleaf and the Company is fully committed to complying with FDA requirements for all of the products that it markets," the company said.
"We can affirm that nothing in the letter raises any issues concerning the quality and consistency of any Curaleaf product or calls into question the high safety standards of the Company's cultivation and manufacturing processes."
Cannabis stocks were mostly lower on Tuesday and the FDA's move is expected to send ripples across the entire industry. Compliance breaches have already been weighing on the industry, after CannTrust (NYSE:CTST)(TSX:TRST) said on July 8 an inspection by Health Canada revealed it had been growing thousands of kilograms of cannabis illegally.
Andrew Kessner, an analyst at William O'Neil & Co., told MarketWatch because Curaleaf is a major player with a distribution deal with a large retailer, "they're a good company to make an example of."
"You can bet that any other [multi-state operator] with similar content/claims on their website has already taken it down, or will have it down by the end of the day. Same goes for other public and larger private companies selling CBD products," he said.