CannTrust Holdings Inc. (NYSE:CTST)(TSX:TRST) has fired its CEO Peter Aceto with cause and its current chairman has resigned amid a Health Canada investigation into the embattled company for growing cannabis in unlicensed rooms.
"The investigation into the Company's non-compliance with Health Canada regulations and ancillary matters uncovered new information that has resulted in a determination by the Board to terminate with cause CannTrust CEO Peter Aceto," the company said in a statement late Thursday.
"In addition, the Board of Directors demanded the resignation of the Company's Chair Eric Paul and he complied," the statement added.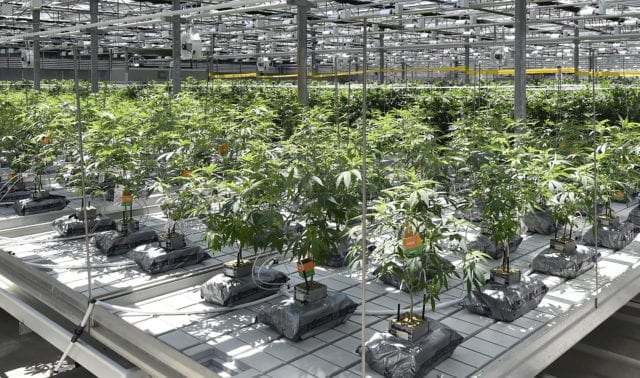 The news comes on the heals of several bombshell reports from various Canadian media outlets that both Aceto and Paul were made aware of the illicit growing around seven months prior to Health Canada discovering the unlicensed rooms.
Health Canada first flagged CannTrust on July 8 for illegally growing cannabis in five unlicensed rooms at its Pelham, Ont. greenhouse between October 2018 and March 2019. The agency is currently investigating CannTrust.
The company also hired an independent special committee to look into into the non-compliance issue.
The special committee was headed by Robert Marcovitch, a former CEO for a sports apparel company, and on Thursday CannTrust said effective immediately Marcovitch will take over as interim CEO and step down as a member of the independent committee.
"Our first priority is to complete the remaining items of our investigation and bring the Company's operations into full regulatory compliance. Implementing the necessary changes is essential to the interests of our medical patients, customers, shareholders and employees," said Mr. Marcovitch in the Thursday statement.
"CannTrust has a number of strengths it can draw upon to reset and rebuild, including industry-leading research, innovation and intellectual property."
Based on new information uncovered by the investigation, CannTrust made a voluntary disclosure to Health Canada, according to the company. It says it will fully cooperate with the regulator in an open and transparent manner to resolve these matters fully.
CannTrust's future remains murky
The company added it is preparing to make additional operational changes in the days and weeks ahead, which will be announced in due course.
Health Canada currently has 12,700 kilograms of cannabis on hold from CannTrust's inventories. The product could be worth up to $70 million, according to the CEO RavenQuest Biomed.
The federal agency can issue several enforcement actions against the pot producer ranging from a $1 million fine to suspension or complete revocation of the company's growing and selling licences.
Health Canada has said CannTrust employees have provided false and misleading information to its inspectors. Former CannTrust employee Nick Lalonde also alleged the company asked him and his co-workers to install fake walls to hide thousands of cannabis plants from Health Canada officials.
In after-hours trading on the New York Stock Exchange shares of CannTrust shot up around 15 per cent after the firing was announced. But on the Toronto-based exchange the company's share price has plunged around 60 per cent since the regulatory breach was first revealed July 8.