A new report from Deloitte underscores legal weed's significant contributions to Canada's economy — which includes $43.5 billion added to its gross domestic product, $15.1 billion in tax revenue and 151,000 jobs created over the past three years.
But while industry operators have helped boost the country's bottom line, they've faced nonsensical THC-equivalency restrictions, paternalistic purchasing limits, disproportionate licensing fees and a punishing sin tax that affects both recreational and medical products.
Although the government's stated objectives of legalizing cannabis were centered on public health and safety, it's also set a state of affairs where it clearly benefits from this cash crop.
Unlike other important domestic industries, which receive government support in various forms, cannabis continues to be marred by red tape. So, should Canada do more to bolster legal pot?
Like it or not the legal cannabis sector now provides thousands of Canadian families with their livelihoods, says Omar Khan, senior VP of corporate and public affairs for retailer High Tide Inc. (TSXV: HITI) (Nasdaq: HITI) (FSE: 2LYA).
Read more: High Tide pushes annual sales up 118% to $181.1M in fiscal 2021
Read more: Free the cannabis six-pack
"The power of data, like that released by Deloitte today, is that it makes clear to federal policymakers that the regulatory and legislative decisions they make have a real impact on working families," he tells Mugglehead by email.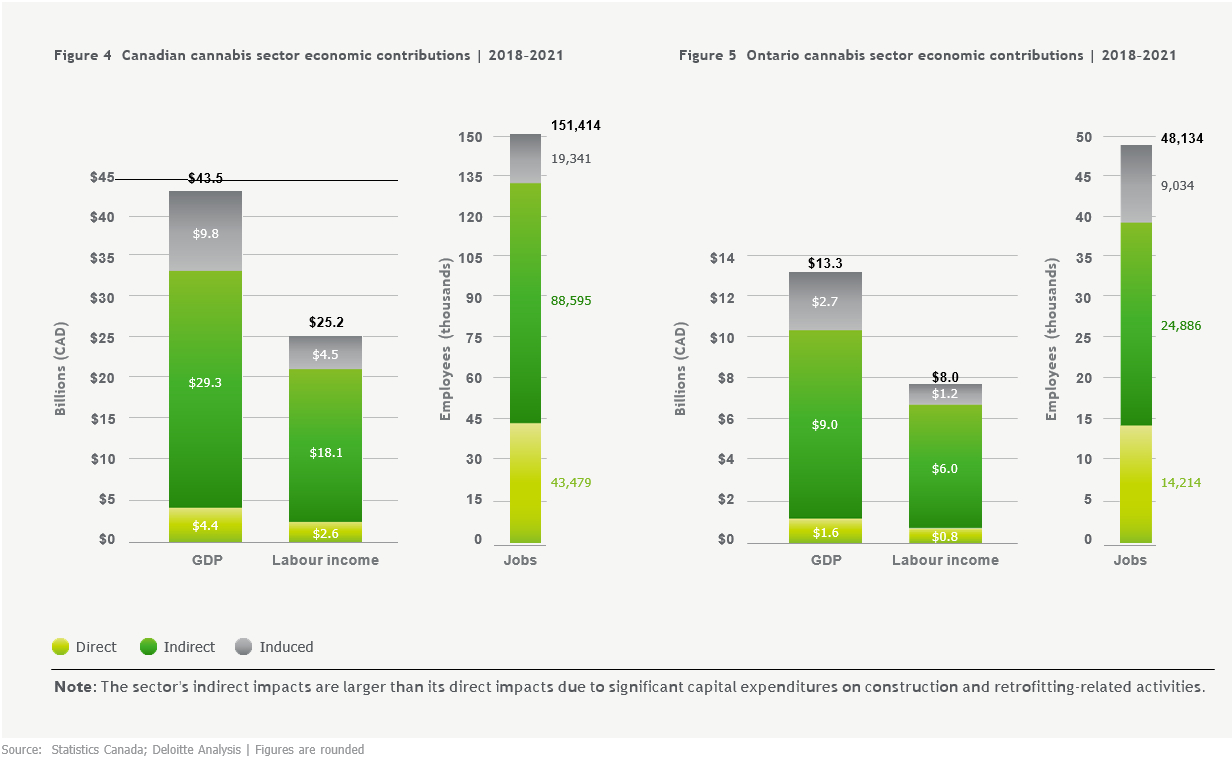 As a review of the federal Cannabis Act gets underway, Khan says his peers need to keep reminding elected officials of the industry's economic impact, and the need for a regulatory framework that supports public health but also employment growth and increased investment.
Currently, the industry is largely excluded from broader economic discussions. For example, the federal Department of Industry, Science and Economic Development has created economic strategy tables to facilitate collaboration between industry and government, focused on turning Canadian economic strengths into global advantages.
"Although the Deloitte report makes it clear just how significant an economic contributor the cannabis sector is, we have to date been excluded from all of these tables," Khan continues.
He says the Trudeau government is missing a political opportunity by not talking about the economic benefits of legalization.
"They took a bold step in ending prohibition and it has created thousands of jobs. I cannot understand why they don't talk about that more."
Read more: BC cannabis industry leaders create first advocacy coalition for growers
Read more: Beloved medical cannabis seller Shelter Market shutters operations
According to the Deloitte report, released Tuesday in collaboration with the Ontario Cannabis Store, the legal pot sector has contributed $13.3 billion in provincial GDP alone — $8 billion of which is labour income.
Just in Ontario, over 48,000 jobs have been created since October 2018.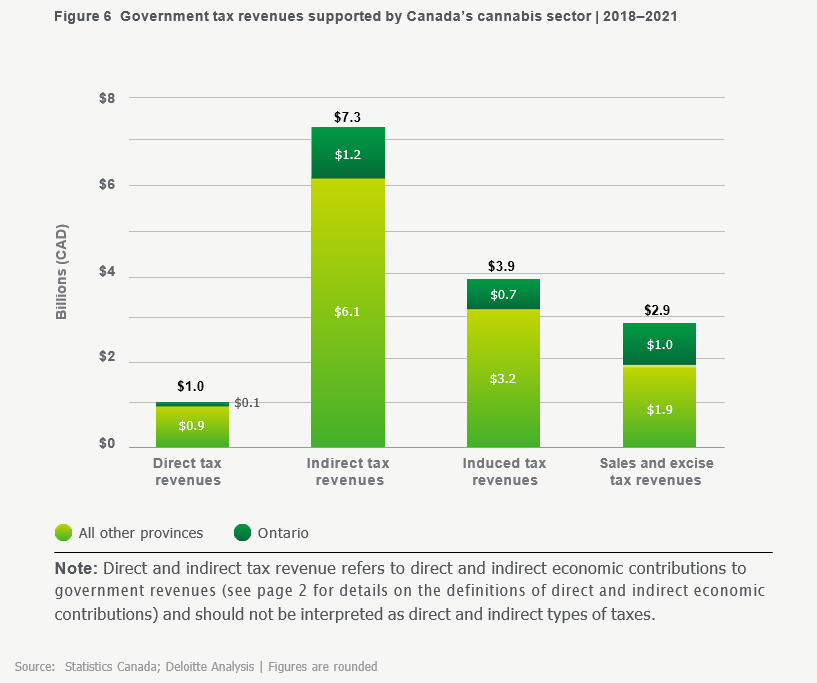 "We found that the Canadian cannabis sector has made a significant economic contribution to both Canada and Ontario in the three short years since legalization," the report reads.
"The industry has generated $11 billion in sales nationwide and made $29 billion in capital expenditures — in no small part due to its significant demands on the construction industry."
Despite an initial boom, many of Canada's largest licensed producers have shuttered numerous facilities over the past year and a half.
Apart from economic considerations, the report touches on ways to improve the severe lack of diversity within the industry, as well as its environmental footprint.
nick@mugglehead.com