When CanMar Recruitment held a job fair in July, its team expected 200 people to attend but ended up with 1,200.
Riding on the success of that event, founder and CEO KD Khairah decided to go all out with a three-day event featuring some of the cannabis industry's most knowledgeable voices.
But the spirit behind CanMar's Global Conference and Expo — a virtual event running Oct. 23–25 — is a human one, says people and culture manager Farheen Husain.
"It's about changing life for a better future," she says.
In a year where nearly every economic sector has slashed jobs, Husain says giving back to the community inspired the job fair earlier this year.
Next weekend's conference expands on that theme by opening more eyes to career paths in the regulated cannabis space.
"The thought process behind this conference is to create a knowledge centre where you have thought leaders like the ones you've seen [on the speaker list] in this industry, in this community, who have walked the path from legacy to legalization," Husain says.
Speakers include Canopy Growth founder Bruce Linton, industry veteran Jamie Shaw, regulatory expert Sherry Boodram, lawyer Trina Fraser, MMA fighter Elias Theodorou and longtime activist Jodie Emery.
Read more: Industry mover: Sherry Boodram
Husain says the career aspect of the expo focuses on five specialized job areas: cultivation, quality assurance, medical science, research and regulatory compliance. CanMar has partnered with Green Flower and other educational institutes to design career ladders that outline how someone would progress through these job streams.
Right now, public awareness of the range of professions in cannabis is low.
So the purpose of this educational component is to shine a light on these career paths as valid options for people looking for jobs today.
"There's a whole generation that is going to be looking for jobs tomorrow, because we have so many kids coming out of colleges and schools," Husain says. "We need to create that level of education and awareness that this is more than just weed. This is a specialized field."
What are the cannabis careers of today?
The landscape of legal weed jobs in Canada has shifted significantly since legalization in 2018.
When CanMar started recruiting three years ago, the bulk of its efforts were focused on regulatory compliance, quality assurance and cultivation jobs, explains managing partner Timothy Lum.
Which makes sense considering the herd of capital-backed companies trying to get licensed, then build out 20 grow rooms in a year or less.
But as the picture of demand matched reality, the job market has skewed away from cultivation to more technical and operations management roles.
"Going into year two, focus really pulled back from cultivation to your scientific roles for anything from analytical chemists, R&D managers, laboratory managers, or extraction processing technicians," Lum says.
As cannabis 2.0 products came online at the end of 2019, producers pulled resources away from cultivation and started adding extraction assets instead.
Read more: Valens stabilizes revenues as it ramps up third-party manufacturing
Going into year three, demand for QA remains strong as companies understand consumers won't settle for mediocre product.
With companies across the industry taking massive financial hits, one notable shift in recent months has been to an emphasis on consumer packaged goods in management.
"They know how to manage profits and losses, and how to leverage their assets so that they can make sure at the end of the day they're cashflow positive," Lum says.
Read more: Neptune Wellness pivots further into CPG with Kraft Heinz deal
Despite all the unique aspects of the evolving cannabis industry, finding careers in it involves the same core criteria as any other field: fit and passion.
Cannabis companies might not be as interested in someone just looking for a job compared to someone looking to be part of the industry itself, Lum says.
He describes the example of someone who suffered a serious injury — failing conventional therapy, they found cannabis and it saved their life.
"Because of that now they've found a job in sales," Lum says. "And they're doing a great job at it because they can relate to the people they're speaking with in the industry."
Given the state of the economy, if you're someone just looking for employment, cannabis might not be the best place to look right now, he says.
"But if you're genuinely passionate about it, you'll find your place."
Top image via WeedMD
General admission is US$25. Register with the discount code MUGGLEHEAD for 20 per cent off.
Click here for the list of speakers, and here for the event schedule.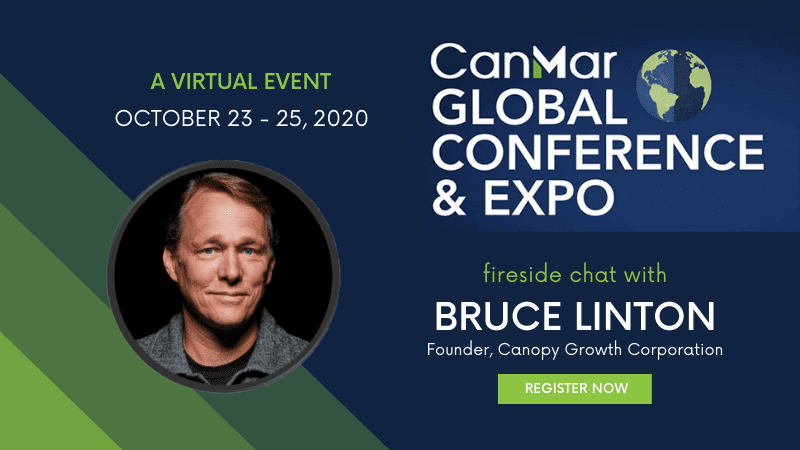 Mugglehead is a media partner with CanMar
nick@mugglehead.com
@nick_laba