Electric powered vehicles were once the province of science fiction relegated to a far flung and improbable future, but due to advances in battery technology they have since become a reality. And what a reality. The global electric vehicle market size is projected to reach 39,208 thousand units by 2030, from an estimated 8,151 thousand units in 2022, growing at a compound annual growth rate of 21.7 per cent, according to MarketsandMarkets.
Now there's talk about the EV market gradually overtaking the carbon-spewing internal combustion engine market, and providing a cleaner, more energy-efficient future. This represents a significant opportunity up and down the supply chain for these cars for the canny investor.
Here are five companies you should keep an eye on.
Electric school buses could take your kids to school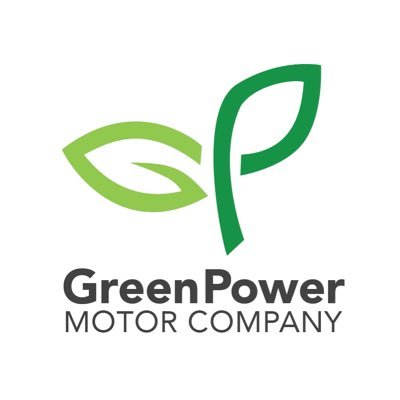 GreenPower Motor Company (NASDAQ:GP) (TSXV:GPV) opened a new manufacturing facility in Charleton, West Virginia today for the company's all-electric school bus manufacturing operations.
The facility adds another 80,000 to the company's presently manufacturing base, meeting the demand and servicing customers on the east coast. The facility will begin operations in September and provide GreenPower with manufacturing capacity for up to 150 electric school buses per quarter by next year.
The new manufacturing facility in South Charleston, which will begin operations in September, provides GreenPower with manufacturing capability of up to 150 electric school buses per quarter by next year.
"Today marks a milestone for Greenpower, but it also marks a major milestone for West Virginia as well. Since I took office, we've focused on transforming West Virginia's image. Part of the way we're doing that is by embracing all the new technologies that are at our fingertips, and GreenPower opening their manufacturing facility in West Virginia is yet another exciting project that will help us move our state forward and change our image. As we continue to diversify our economy, manufacturing zero-emission school buses in West Virginia will open up a world of opportunities for our state. Not only will it bring hundreds of great paying jobs to the Kanawha Valley, but the ripple effects on our state's economy will be massive. I can't thank them enough for their commitment to our state and for believing that West Virginia is the best place to do business," said Governor Jim Justice.
GreenPower builds, designs and distributes both high-floor and low-floor all-electric media and heavy-duty vehicles, including transit buses, school buses, shuttles, cargo vans, and a cab and chassis. The company uses a clean-sheet design to build all-electric vehicles that are purpose built to be zero-emission and completely battery-powered.
Beyond just the electric vehicle market, there's always the prospects for future job creation to be considered. GreenPower's facility is anticipated to bring 200 new clean-energy jobs to the state in the next year, and will need approximately 900 when the company is in full production.
Sigma Lithium mixes work with community development and ESG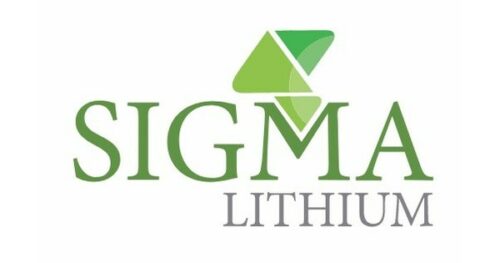 Electric batteries require substantial amounts of hard-to-find metals, including lithium, zinc, and more. In this case, SIGMA Lithium (NASDAQ:SGML) (TSXV:SGML) is a company busy digging in the ground to find the lithium required for electric vehicles.
It's presently embroiled in construction at its Grota do Cirilo Project in Brazil, which is the largest lithium hard rock project in the Americas, and one of the largest and highest purity lithium projects in the world. When it's out of the ground, the lithium will be processed in a green-tech processing plant that uses 100 per cent renewable energy, water and dry-stack tailings, keeping with SIGMA's dedication to strong ESG practices and its goal to being net zero carbon emissions by 2024.
Regarding actual production, it's since scaled its near-term production to 531,000 tonnes per year of battery grade lithium and received an extension on its environmental license to allow for production increase levels, with mining from the north and south pit of the projects phase 1 deposit licensing additional areas for dry stacked tailings.
Sigma Lithium continued to achieve construction milestones, advancing towards production:
General progress of project construction is 32 per cent compared to a baseline of 40 per cent
Critical areas of detailed engineering including project management, platework, process design and mechanical are 94 per cent complete or greater while other key areas of detailed engineering including structural, electrical and concrete, are 76 – 80 per cent complete
Commenced preparations for mining of the Phase 1 deposit opening the mining pit to build a mine
Beyond production, though, the company has continued to advance specific social programs to help with the sustainable development of the communities where it operates.
A few of these include:
Establishing a microcredit program to help 500 local female entrepreneurs.
Delivering 6,000 food baskets as part of an initiative to stamp out hunger.
Hiring 70 per cent of its workforce from the Vale do Jequitinhonha region where its operates
Providing support for two childcare centres, serving 560 children with 217 litres of soap, 543 litres of shampoo, 490 toothbrushes, 29,700 diapers and 62,600 napkins.
Sustainable energy and transportation are the future

Beyond individual and even enterprise adoptions, we have entire cities getting on the sustainability and ESG bandwagon, and there's solid evidence to suggest there will be more of that in the future. What's happening in Taiwan right now is a little beyond even the Smart City initiatives seen happening in select world cities.
Gogoro (NASDAQ:GGR) is partnering with Taiwan Semiconductor (TSMC) and the Taichung City Taiwan to launch GoShare, which is Gogoro's electric mobility sharing service, specifically for the residents of Taiwan's second most populated city, Taichung City.
The partnership include include three initiatives. The first is Gogoro GoShare Smartscooters will be available to Taichung City's residents everyday and every hour. Second is that GoShare will be responsible for providing riding coupons to 50,000 freshmen in 17 universities in Taichung City, and finally that GoShare will be able to expand its coverage to neighbouring cities and connect multiple railway stations, thereby playing a role in helping to shape the urban transport network.
"Sustainable energy and transportation are the future, especially in densely populated cities. It is a natural step for Gogoro and a global leader like TSMC and a visionary city like Taichung to come together to provide residents with Gogoro's two-wheel electric sharing service, GoShare. Together, TSMC, Taichung City and Gogoro are bringing a new era of sustainable urban transportation to Taichung's nearly 3 million residents, including subsidized access to more than 50,000 university students and more than 60,000 TSMC employees. This sets a new standard for cities across Taiwan and Asia who want to encourage sustainable transportation," said Horace Luke, founder, chairman, and chief executive officer of Gogoro.
Gogoro was founded in 2011 with the specific intent to rethink urban energy and facilitate the move towards smart and more sustainable living and transportation for the world's cities. Gogoro is presently involved in battery swapping and vehicle platforms offering a sustainable long-term ecosystem for delivering this new approach to sustainable urban transportation.
The TSMC is also joining the GoShare for Business platform and encouraging its employees to ride electric scooters in their daily commutes. It means that more than 60,000 TSMC employees will be able to take advantage of exclusive discounts for every GoShare ride.
"From battery swapping infrastructure to electric vehicle subsidies, Taichung City has been on the forefront of rolling out sustainable mobility solutions. Gogoro's leading innovations to deliver electric mobility and TSMC's focus on sustainability make them the perfect fit for Taichung. Together, we will create a new paradigm for cities to operate in smarter, cleaner and more sustainable ways," said Shiow-Yen Lu, Mayor of Taichung.
Acquisition brings a carbon-neutral future even closer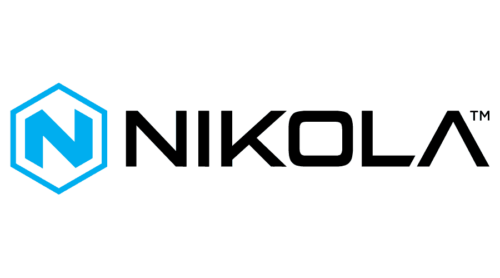 Nikola Corporation (NASDAQ:NKLA) issued an exchange offer to acquire Romeo Power (NYSE:RMO).
Founded in Phoenix, Arizona in 2015, Nikola Corporation is neck deep in the transportation industry, designing and manufacturing zero-emission electric battery, and hydrogen-electric vehicles, as well as electric vehicle drivetrains, vehicle components, energy storage systems, and hydrogen station infrastructure.
In contrast, Romeo is a California-based energy storage tech company working with lithium-ion battery modules for commercial vehicles. The two companies also enjoy a prior relationship, with Nikola acting as a supplier, and Nikola anticipates the acquisition will allow for operational improvements and cost reduction in the production of battery packs. Also, picking up Romeo's battery and battery management system (BMG) engineering package is anticipated to support product development and improved performance for customers.
"Romeo has been a valued supplier to Nikola, and we are excited to further leverage their technological capabilities as the landscape for vehicle electrification grows more sophisticated. With control over the essential battery pack technologies and manufacturing process, we believe we will be able to accelerate the development of our electrification platform and better serve our customers. Given our strong relationship with Romeo and ongoing collaboration, we are confident in our ability to successfully integrate and deliver the many expected strategic and financial benefits of this acquisition. We look forward to creating a zero-emissions future together," said Mark Russell, Nikola's chief executive officer.
The rationale behind the move is strong as both vertical integration and a focus on a single product will provide significant operational improvements while cutting costs on both sides for one of the more expensive components of the bill of materials. Secondarily, integrated commercial vehicle electrical platforms are expected to lead will produce cost savings of up to $350 million by 2026, and reduce non-cell related battery pack costs by the end of 2023.
The agreement terms have Rodeo stockholders getting 0.1186 of a share of Nikola common stock for reach Romeo share, which represents approximately 4.5 per cent pro forma ownership over Nikola. The exchange ratio represents approximately 34 per cent premium to Romeo's July 29, 2022 closing share price.
"As Romeo's largest customer, Nikola has been a cornerstone of our development and growth, and this is a natural evolution of our relationship. Our products provide critical energy density important to heavy-duty vehicles, combined with safety performance and battery management software. Following an extensive review of alternatives, we firmly believe that this combination offers the best opportunity for Romeo shareholders to participate in the ongoing value creation at a larger scale, stronger combined company. It is exciting to see Romeo joining the Nikola family," said Robert Mancini, Romeo Power's chairman.
Are rare earth metals the key to our future?
Rare earth elements have caused more than a tiny bit of geopolitical strife, almost to the point where it could be compared with oil for scarcity and potential for conflict. Rare earth elements are something the average person uses everyday and isn't particularly aware of—primarily because they can be found in such daily items as cellphones, batteries (including EV batteries) magnets, fibre-optics and more. It even has military applications like in radios and cruise missiles.
The problem is that China is the undisputed king of rare earth elements, so for the most part it controls export quotas and the like. That means that other countries either bend to China's leverage-heavy demands, or do what they can to find their own supply for REE.
Enter Defense Metals (TSXV:DEFN) and the Wicheeda rare earth element deposit in British Columbia. It's been involved in diamond drilling this spot, and now that it's exploration and drill campaign are complete, a pit slope geotechnical drilling is beginning.
Defense Metals owns all of the 4,244 hectare Wicheeda REE property, which is approximately 80 kilometers northeast of Prince George, BC. It's reachable by all-weather gravel roads and has access to infrastructure, including power lines, CN rail and major highways.
The company drilled 12 diamond drill holes with over 3,500 meters in the northern and central areas of the Wicheeda deposit prelminary economic assessment (PEA) mine plan, with assays expected in September or October, 2022.
"Defense Metals is very pleased with the progress of the 2022 infill and exploration drilling to date, and we look forward to gathering important pit slope geotechnical data to support future Wicheeda REE deposit advanced economic studies," said Kristopher Raffle, Pgeo, and director of Defense Metals.
The next step is to start the geotechnical drilling. Specifically, the company will drill five technical holes in the north, east, west and south walls of the PEA mine plan, followed by data collection.