It's hard to fathom that just a few short decades ago the modern computer was the stuff of science fiction. The computer was a gigantic wall-to-wall monstrosities better suited to a computer laboratory in a university basement than the strange centre of your home that it is now.
But that was then and this is now, and now computers aren't just taking up space, they're big business and it's a technology that's touched every single part of our lives.
Here are five companies taking advantage of the computer age.
Report demonstrates lack of direction for digital adoption

WalkMe (NASDAQ:WKME) released The State of Digital Adoption 2022-2023 report displaying enterprises' ongoing struggle to give employees access and knowledge to use digital tools as intended and to their fullest extent.
You would think that in the age of the computer this wouldn't be an issue, but the report discovered that a lack of knowledge and access to digital tech causes enterprises to over-spend by over $32 million to reach their goals. It also uncovered that 67 per cent of organizations are under immense pressure to speed their digital transformation along.
"Technology is the lifeblood of organizations, with most saying it's more important than a head office. Yet by failing to make full use of the resources at their disposal, enterprises are constantly subjecting themselves to needless losses. Whether it's projects failing to meet expectations, an inability to maximize the value of application investments, falling behind on strategic goals, compensating for employees' lack of digital dexterity, or employee churn caused by frustrations with technology, the costs all add up. Every enterprise has the potential to take full control of their digital investments, but they need the right approach in order to do so," said Ofir Bloch, vice president of Strategic Positioning, WalkMe.
WalkMe's Digital Adoption Platform allows organizations to prepare and bump their digital transformations and realize the value of their software investments. It's code-free platform uses technology to help an organizations chief information officer and business leaders to improve the user experience, productivity and efficiency for employees and customers.
A lack of uptake costs the average enterprise with 10,000+ employees more than $96 million, including:
$32.48 million from additional spending needed to meet strategic goals missed due to a lack of adoption of technology.
$26.19 million from digital transformation projects that didn't meet the company's goals because end users did not use the technology as expected.
$16 million from failing to realize the full value of their application investments.
$21 million from spending on training, support and other ways of compensating for employees' lack of digital dexterity.
$1.14 million from replacing employees leaving due to frustrations with technological implementation.
It's not like there isn't a need for this kind of program, either. For example, 60 per cent of enterprises say that change management programs are 'no longer fit for purpose,' while 70 per cent can't even identify who is responsible for overseeing implementation of new technologies in their organization.
Bit Brother New York lease agreement gives access to 62.5MW of Green Power
Bit Brother (NASDAQ:BTB) inked a leasing agreement with Wyoming-based Petawatt Properties through its New York subsidiary, Bit Brother New York, with the formal aim of developing the cryptocurrency and blockchain business in North America.
Signed August 2, 2022, the deal includes a leasing agreement for a 22-acre plant in Carthage, New York. Bit Brother New York will pay Petawatt $1 million in annual rent for ten years, which could be deducted from the purchase price if Bit Brother acquires majority equity interest in Petawatt.
Petawatt has also agreed to secure power supply agreements for 62.5 MW of green power by Sept. 1, 2022, or Bit Brother New York could terminate the lease and Petawatt return the $100,000 deposit it recieved if completely operational with a 62.5 MW power supply. The plant anticipates to host 17,800 mining rigs with the hash rate of 110 terrahash if it gets an average hash power of 3.5 kilowatt hours per miner.
"This partnership with Petawatt is a significant step for Bit Brother's advancement in the blockchain industry. As a vertically integrated energy, facilities and service provider with access to significant green power resources in North America, Petawatt's choice to partner with Bit Brother also proves its confidence in Bit Brother. Securing the property in North America is a key milestone in our globalization strategy. We are committed to moving forward with our plan to launch blockchain operations in the US and create value for our investors in the cryptocurrency and blockchain field gradually," said Ralph Jones, CEO of Big Brother New York.
What is Bit Brother?
Bit Brother was originally incoporated in the British Virgin Islands as a company called Urban Tea, with limited liability back in November, 2011. The business presently is involved in the distribution and retail of specialty tea products. Like so many others, it's elected to pivot to blockchain technology and cryptocurrency mining as of 2021.
The deal with Petawatt, itself incorporated in Wyoming but based in Watertown, New York, involves collecting energy, facilities and services to get the ball rolling on the blockchain and cryptominer business.
If there's a leg-up for this company, it's that Bit Brother completely intends on any future global blockchain presence it puts forward will be as green as possible, thereby contributing to the development of a low-carbon economy.
Identiv shows 41 per cent year-over-year growth in RFID sector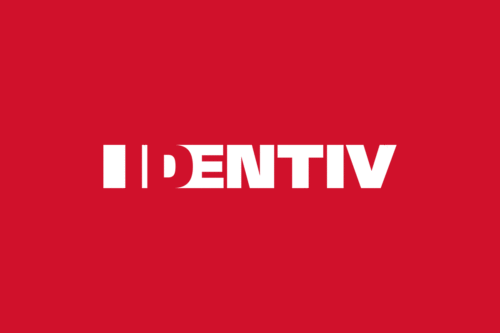 The computer age has brought an entire host of new toys for men and women to play with, including an entire sub-sector called the internet-of-things (IoT). These are little gadgets that collect data to be collated and correlated by gigantic computers and funnelled back to the user, who can then use said data to take action.
Identiv (NASDAQ:INVE) announced a strong quarter for its transponder service with radio frequency identification (RFID) revenue boosted by 41 per cent year over year. What IoT-enabling RFID and near field communications solutions do is verify identities and security. The tech is embedded in billions of everyday objects, including medical devices, packaging, mobile device accessories, books, athletic apparel, wine and spirits, perishables and pharmaceuticals.
"We've secured an outstanding leadership role in the RFID industry as a solutions provider in the IoT sector, as evidenced by our multi-quarter track record of 100 per cent RFID customer retention. We continue to broaden our base of RFID customers with new design wins, supporting a company record 38 non-recurring engineering (NRE) contracts at the end of the second quarter 2022," said Amir Khoshniyati, vice president and general manager of the Transponder Business.
Identiv's RFID and NFC solutions are driving the future of the IoT. RFID-based IoT devices require complex, highly integrated designs. Identiv is the industry leader in deep technology and specialty RFID applications, powering use cases with multi-technologies and flexible designs for its IoT partners. Identiv's complete solutions stack for the IoT, building on the company's unique, proprietary IP, offer RFID customers value-add services, including encoding and converting. These services increase the technical sophistication of Identiv's solutions, resulting in higher ASPs and building margin strength.
Identiv has a platform that uses RFID and NFC, and offers options for cybersecurity and the full spectrum of physical access, video and audio security. At present the company is on track to expand its RFID team in sales, product, engineering and operations through 2023, and its Singapore location has since expanded RFID product demand capacity to exceed 350 million units and anticipates to open a second operations facility in Southeast Asia to boost volume even further in 2023.
"Our growing team is steering world-class RFID design innovation and leading us deeper into specialty applications in medical devices, pharma, cannabis, and mobile device accessories, adding new customers and transformational use cases every quarter. Our RFID business has the potential for tremendous growth in 2023, particularly in higher margin specialty applications," Khoshniyati said.
Cyber Insurance study shows computer businesses aren't ready for ransomware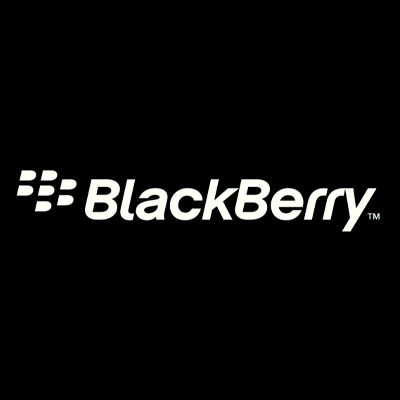 The age of the computer brings with it new threats, which represents a significant opportunity for a tech-savvy company to make serious scratch helping people, government and enterprise protect themselves against significant external threats.  One of the largest ones, come about courtesy of decentralized computer networks, is ransomware.
BlackBerry (NYSE:BB) (TSX:BB) and Corvus Insurance released the BlackBerry Cyber Insurance Coverage study, which demonstrated that businesses were increasingly concerned with how they will meet ransomware demands.
The study determined that small-to-medium sized businesses (SMBs) have become a favourite criminal target and as such are under considerable pressure. Business under 1,500 employees, only 14 per cent have a coverage limit in excess of $600,000. A recent Forrester report estimated the cost of a typical data breach at $2.4 million to investigate and recover, and 50 per cent of SMG respondents hoped the government would help in terms of increased financial aid in all ransomware incidents.
"Not only are there more ransomware threats than ever, but the criminals are more ruthless. They will iterate threats and wait patiently in order to extract maximum damage. For uninsured and underinsured organizations, this potentially puts them in extreme jeopardy. The cyber underground is increasingly sharing learnings and partnering to make threats as efficient as possible. It's vital businesses strengthen their security posture against these threats by supplementing insurance with a prevention-first software approach that lowers their overall risk," said Shishir Singh, executive vice president and CTO, cybersecurity at BlackBerry.
BlackBerry provides intelligent security software and services to companies and governments around the world. It also secures more than 500 million endpoints including over 215 million vehicles. The company is based on Waterloo, Ontario, using AI and machine learning to deliver solutions in the cybersecurity, safety and data privacy systems sector.
"Though it might sound counterintuitive, continuing to adhere to software requirements is one of the best ways to fight the ransomware industry. In our portfolio alone, we've seen a 50 percent reduction in the ratio of ransom demands that end up being paid. Better software adoption is a critical element in better positioning organizations to stand up to attackers," said Vincent Weafer, CTO at Corvus.
The problem is that many business have reported cybersecurity coverages that don't cover every facet of their present situation. Now over one-third (37 per cent) of respondents aren't currently covered for any ransomware payment demands, while 43 per cent aren't covered for the extra costs like court fees or employee downtime.
It's peculiar that only 19 per cent of those surveyed have ransomware coverage limits above $600,000, while 59 per cent hoped the government would cover damages when attacks are linked to other nation states.
Add to that, cyberinsurance is difficult to acquire thanks to increased software requirements placed by insurance brokers. Over one-third (34 per cent) of respondents have been denied coverage because they did not meet the specific Endpoint Detection and Response requirements. These requirements could have a serious impact on reducing ransom payouts.
Startup gets $5 million seed money to help you make computer art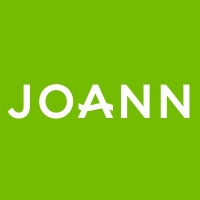 Beyond NFTs and other computer based art, we have Cupixel, a start-up focused on augmented reality (AR) based art, which is using computers in a novel way to get the average person into their artistic mode.  Today it picked up USD$5 million in seed funding from JOANN Fabric & Crafts (NASDAQ:JOAN).
Cupixel's app uses AR and artificial intelligence technologies and pairs it with content, art materials, interactive tools and either live or on-demand artist led experiences, giving people the ability to create their own art. The idea is that people who have never made art before can get involved in creating paintings and drawings in limitless styles and subjects, as well as access to an extensive gallery of images and fonts.
"JOANN is committed to bringing our customers the best tools and assortment available and has been investing in the latest craft technology over recent years. We believe that Cupixel is at the cutting edge and is providing users of all skill levels with the unique and significant rewards that come from creating art," said Rob Will, executive vice president and chief merchandising officer at JOANN.
In addition to the app's tools, the company offers physical art sets with materials users need to make their own art. The Cupixel Acrylic Art Set includes high-quality paints, brushes and canvases for paintings, while the Greeting Card Set incorporates art supplies for creating personalized greeting cards, as well as premium blank card stock and envelopes, markets and card covers.
"Cupixel offers daily live and on-demand art experiences that continually provides value for our users and their families —whether they are making greeting cards, uploading their own photos and drawing them, or more — everyone can produce their own masterpiece," said Elad Katav, founder and chief executive officer at Cupixel.
The app is available on Google Play and App Store with $12.99 per month.