The future is an undiscovered country.  It's a whole new world.
Here are five companies paving the way for to a brave new world.
The world is paying attention to China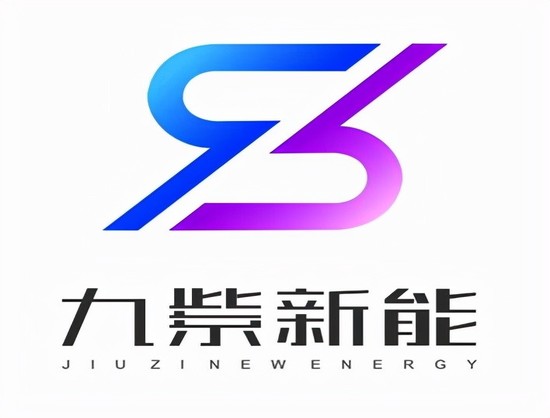 It's fairly well established that China is going to be the next economic hegemon eventually. When that's going to happen is up for debate with some academics suggestion it should have happened four years ago, some saying it should have happened two years ago, and others pushing the due-date on to 2025.
Regardless, China is a market any savvy investor anywhere in the world should be giving attention.
For example, we have Jiuzi Holdings' (Nasdaq:JZXN). Their operating subsidiary, Hangzhou Zhitongche Technology, inked a letter of intent (LOI) with Kunshan Baoneng Auto Sales, itself a subsidiary of Baoneng Auto Group.
The LOI has Zhitongche distributing Baoneng Auto's "Youbaoli" brand electric cars in the Zhejiang Province with supply relationships throughout all the major cities in Zejiang, among them Hangzhou, Ningo and Wenzhou, and others. The definitive agreement will begin in September 2022.
"We look forward to becoming Baoneng Auto's regional distribution partner. As China's leading NEV dealership group, Jiuzi not only has accumulated extensive experience in the retail field of new energy vehicle but also can provide an integrated solution in terminal sales management and supply chain management. We are delighted to witness that the Jiuzi brand has been recognized by over twenty NEV manufacturers, including Lingbox, Tongjia, Ruichi, Enovat, Letin, Pocco, Wuling Hongguang, Weltmeister, Sunra, Chery, HYCAN, Dongfeng EV, Nezha, Toyota Alpha, BAIC, BYD, GAC Trumpchi, Geely, and etc. Baoneng Auto will expand our brand portfolio and enhance our supply chain," said Shuibo Zhang, CEO of Jiuzi Holdings.
Jiuzi Holdings has been around since 2017. The company franchises and operates retail stores under the Jiuzi name and sell New Energy Vehicles (NEVs) in China. The company primarily sells battery-operated vehicles through NEV manufacturers, with 31 operating franchise stores and one company owned store.
"According to the statistics released by the China Passenger Car Association (CPCA), in the first quarter of 2022, the total sales of A0 class EV (mini passenger car) and A00 class EV (small passenger car) were 297,000 units or 27.8% of the total NEV market. Youbaoli brand targets the budget car consumers in 3rd– 4th– 5th tier cities that fit Jiuzi's nationwide footprint. We are confident that Jiuzi will be one of the best distribution partners of Baoneng Auto, and we expect to expand our cooperation to other provinces in China," said Qi Zhang, COO of Jiuzi Holdings.
Eddy Smart Home Solutions partners with Tridel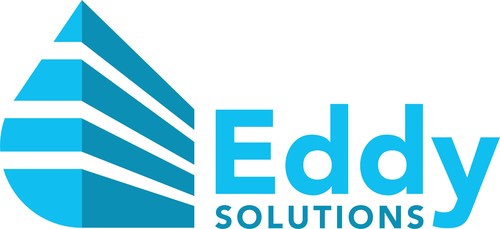 It's difficult to deny that smart solutions aren't going to be a big seller in any prospective brave new world to come. Smart products generally gather data using internet-of-things sensors, collate and organize it using software (usually artificial intelligence based) and provide feedback based on said data, giving the user a chance to make an informed decision.
In this case, we have Eddy Smart Home Solutions (TSXV.EDY).
Eddie provides and develops residential and commercial smart water meters and monitoring services, helping property owners protect, control and conserve water usage by combining water sensing devices and behavioural learning software.
The company entered into an agreement on May 19, 2022, for protection at Tridel's the Well Toronto Condos and Residences.
Tridel is part of the Tridel Group of companies and is one of Canada's largest real estate developers, responsible for building over 85,000 homes in more than 85 years since it was founded. Eddy's system will feature in Tridel's landmark development. Said development combines condos, retail, and office space, as well as rentals in downtown Toronto, the Well, in three buildings, with more than 750 units.
"Creating diverse living and working community spaces is central to our vision, and the protection of our projects is paramount. Working with Eddy on water security is not only critical to protect our project, but also meets our focus on innovation and sustainability while providing residents and operators peace of mind and protection for years to come," said Bruno Giancola, senior vice president, project management, Tridel.
Eddy's system uses a comprehensive system of smart sensors and remote and automatic shutoffs that identify and resolve issues from the construction phase, when the water is first turned on and extended to all areas of the finished building post-occupancy, including risers, hydronics, in-suite and common areas. The system will be installed in Well C, D, and E in Tridel's project, and all ongoing projects in the Greater Toronto Area.
"Tridel's leadership in the Toronto community is evident in so many areas, particularly in innovation. It's a pleasure to work with them on their new and future projects, to provide the tools to protect and control water usage, ensuring that residents and assets are secure against the risk of water," said Travis Allan, CEO and president.
Lite Access Technologies is awarded two fibre optic projects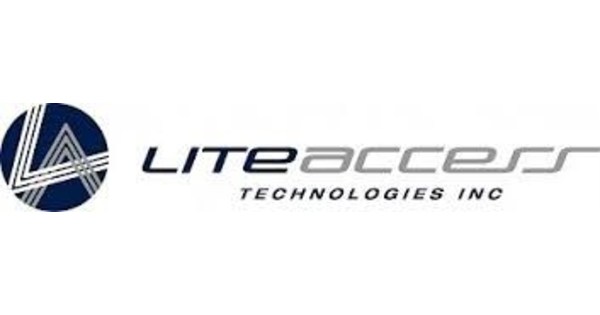 Fibre optics are the backbone of the digitized world. They're the energy infrastructure of dreams, powering everything from the digital world of the metaverse to down in the dirt utilities like what Lite Access Technologies (TSXV: LTE)(OTC: LTCCF) is now involved with.
Lite Access has been awarded two projects for supply and installation of fibre optic cable in the Comox Valley on Vancouver Island, BC.
The first of the two projects involves running fibre optic cable from the water treatment plant to the Comox Valley Waste Management Centre (CVWMC). The second project is much the same—running fibre optic cable from the West Courtenay Reservoir to the Comic Valley Regional District (CVRD) main office at Harmston Avenue. The company will use its deployment methodologies for building the network, designed to minimize disruption and disturbance.
"We are very proud to continue working in Comox and have the CVRD's trust for these important projects enabling broadband connectivity to critical buildings encompassing these projects.  We remain focused on solid execution and completing projects on time and on budget. We have been and continue to be active in the bidding process for many construction projects in cities and municipalities as well as large service providers in Western Canada.  We are extremely excited to see our resolve and hard work starting to bear fruit," said Michael Plotnikoff, interim CEO of Lite Access.
Lite Access provides clients with integrated solutions and components for the design and implementation of fibre optic networks. The company's products have been used in a few different high-profile communication networks, including Olympic facilities, military and government, as well as communities throughout the United Kingdom, the United States and Canada. Global telecommunications companies have also taken Lite Access as their chosen solution due to them being the least invasive, cost effective and future-proof fibre optic connectivity on the market.
Lite Access Technologies is involved in micro-trenching technologies, as well as alternate deployment methods and specialist products. All of these are present to minimize the cost of network deployment for telecommunications operators.
Both projects are scheduled to begin this month.  The total contract value for both projects is $1,076,245.
The company has also recently received a $335,000 final distribution payment from the U.K. business appointed administrator, FRP Advisory Trading.
Recurrent Energy picks up 400 Mwh for ERCOT storage pipeline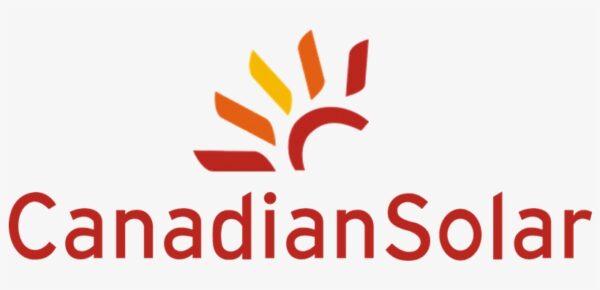 Texas has an energy problem.  The grid is old and while it's considered a bastion for renewable energy, there's still a large component of it that comes from fossil fuels. Granted, that's changing and it's going to need to change faster if it's going to fulfill its promise of being a steady home for cryptocurrency projects. It could be a model for companies around the world, but it isn't yet.
Canadian Solar (NASDAQ: CSIQ) subsidiary Recurrent Energy is looking to help that process along through their recent acquisition of two standalone energy storage projects from Black Mountain Energy Storage (BMES).
The projects are in the South Load Zone of the Texas ERCOT market, and are anticipated to keep up to 200 megawatt hours of energy. Both projects are presently in development and are and anticipating the regulatory nod in 2023 with operations beginning in Q2, 2024.
"ERCOT is one of the fastest growing markets in the world for energy storage, driven by market demand for flexible capacity. We are pleased to accelerate our ERCOT storage pipeline with the acquisition of two projects totaling 400 MWh of storage from Black Mountain Energy Storage. We look forward to bringing our storage development, financing and construction experience to bear as we bring these projects to fruition and increase grid reliability for Texans," said Dr. Shawn Qu, chairman and CEO of Canadian Solar.
Canadian Solar is a company involved in solar technology and renewable energy. It manufactures photovoltaic modules, as well as provides solar energy and battery storage solutions, and developer of utility-scale solar power and battery storage projects. Over the past two decades, the company has delivered over 71 GW of premium-quality, solar photovoltaic modules to customers all over the world.
ERCOT stands for Electric Reliability Council of Texas, and it's an American organization that operates Texas's electrical grid. The grid is responsible for supplying power to over 25 million Texas customers and represents 90 percent of the state's electric load.
"It's bittersweet to see these projects leave the nest, but I must say Recurrent picked them well. We ought to see pronounced volatility at these nodes for years to come, and these batteries will not only capture significant value but provide resiliency in a sparse region of ERCOT's transmission network. Identifying challenged areas of the transmission network that produce outsized opportunities for spread capture is BMES' core focus, and we have 3.0 GW of optimally sited ERCOT BESS projects in the hopper behind these two. We're excited to see Recurrent Energy take each of these projects into the next phase of development and appreciate the expertise the folks at LevelTen Energy brought to the table to facilitate an efficient transaction process," said Witt Duncan, director of corporate development, BMES.
Crypto-hedge fund defaults on loan and the winter is in full swing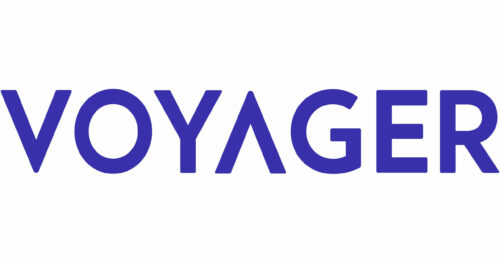 The crypto-winter is on the verge of claiming another victim today.
Cryptocurrency hedge fund Three Arrows Capital (3AC) defaulted on a loan worth over USD$670 million today. Voyager Digital (TSX.VOYG) issued a notice on Monday indicating the fund failed to repay the USD$350 million in the U.S. dollar-pegged stablecoin USDC, and 15,250 bitcoin worth over USD$323 million right now.
"The issue is that the value of their [3AC's] assets as well has declined massively with the market, so all in all, not good signs," said Vijay Ayyar, vice president of corporate development and international at crypto exchange Luno. "What's to be seen is whether there are any large, remaining players that had exposure to them, which could cause further contagion."
The cryptocurrency community has taken shock after shock beginning with the collapse of the algorithmic-stablecoin UST and its sister coin, LUNA, with the fallout coming to the tune of hundreds of millions of dollars in lost market valuation over multiple coins in the space. For reference, the overall crypto market cap presently sits at around $950 billion, which is down from its peak of $3 trillion in Nov. 2021.
Voyager intends on pursuing recovery from 3AC, and in the interim, continues to operate and fulfill customer orders and withdrawals. The company stated on Friday it had $137 million in U.S. dollars and owned crypto assets, and noted it had access to a USD$200 million in cash and USDC revolving credit, as well as 15,000 bitcoin (worth USD$318 million), from Alameda Ventures.
"We are working diligently and expeditiously to strengthen our balance sheet and pursuing options so we can continue to meet customer liquidity demands," said Stephen Ehrlich, Voyager CEO.
This isn't anything new.
3AC borrowed money from various companies and invested across a number of different digital asset projects, and now that the fund can't pay, it's threatened to bring the whole house of cards down. This mirrors what's going on with plenty of other companies in the space—as a number of crypto-based firms are facing liquidity prices due to the market slump. Most notably being Celcius, which recently paused withdrawals after liquidity problems surfaced and threatened their operation.
Voyager has continued its monumental collapse, shaving off another 24.1 per cent off of their share price.