Sproutly Canada, Inc. (CSE:SPR)(OTCQB:SRUTF) announced today that it had reached an agreement with Moosehead Breweries Limited where the two companies will form a joint venture to work on developing and producing cannabis beverages.
With edibles slated to be legalized by October 17 of this year in Canada, it's a big deal that will help the two companies benefit from one another's expertise in preparation for what's likely going to be a huge segment of the market. In the U.S., edibles have been immensely popular although beverages still represent a fairly small subset of the market as many big beverage companies have stayed on the sidelines, likely deterred by the illegality of cannabis at the federal level.
There's a lot of potential for cannabis-infused beverages as they can offer consumers a buzz without the bad hangover the comes with it the next day. Some cannabis companies have partnered with beer makers because it will give them an advantage by working with companies that have experience formulating popular beverages rather than going at it alone.
What each company brings to the table
Moosehead brings a lot of experience to the table, with more than 152 years of experience and over 140 million bottles and cans sold in many countries around the world. Sproutly, meanwhile, will contribute its proprietary Infuz2O process to the venture which will enable consumers to feel the effects of cannabis beverages within five minutes of consumption and they can last as long as 90 minutes.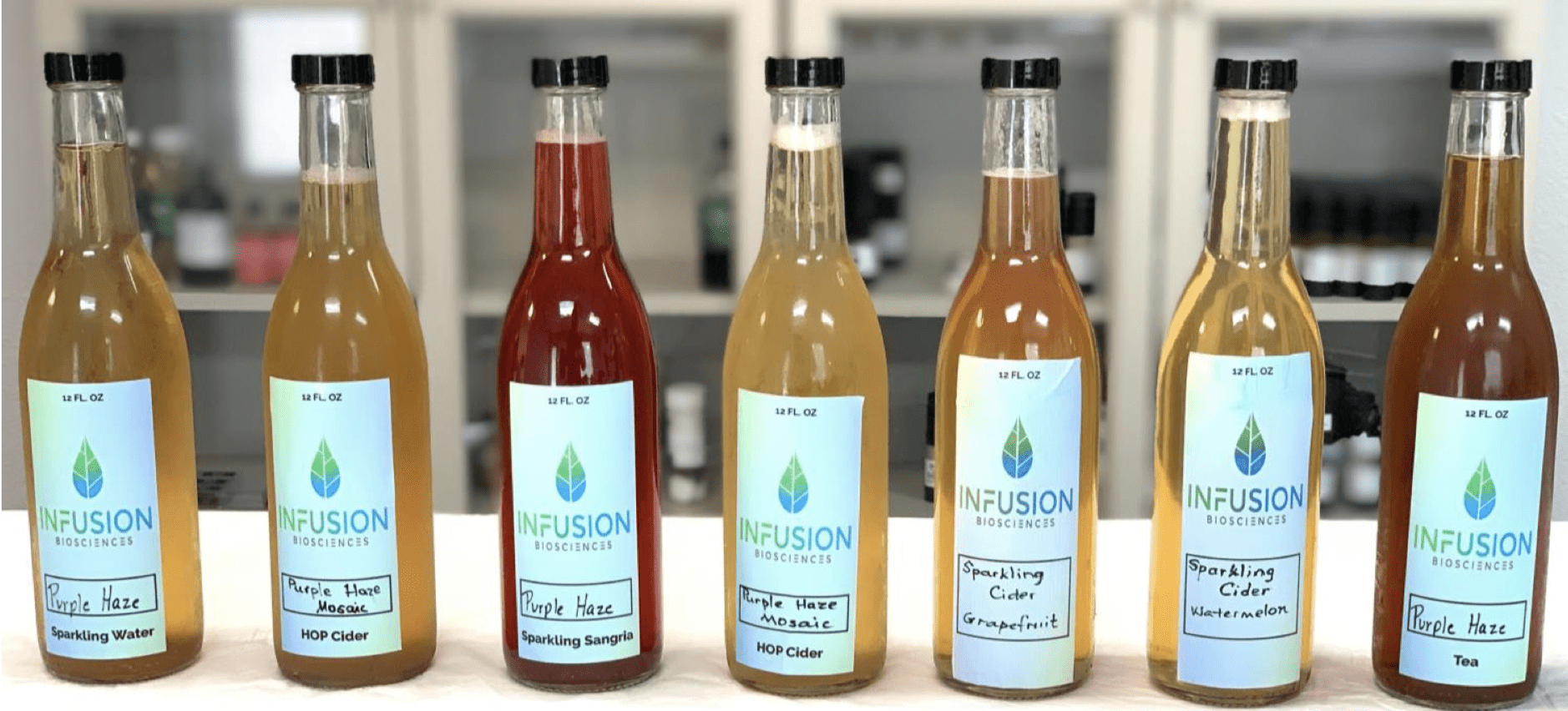 One of the problems with edibles has been that it can take a while for users to feel the effects and so someone might underestimate the impact of them, consume too much, and then be in for a big surprise later. By being able to accelerate the process, Sproutly and Moosehead can provide a safer and better option for consumers.
This partnership with Moosehead marks an important milestone in Sproutly's mission of delivering a safe and consistent whole plant experience from cannabis, with a lead position in the beverage market. We have developed a relationship with Moosehead built on trust and our shared vision of creating safe, responsible and high-quality cannabis beverages and we look forward to making this a reality for Canadian consumers

– Keith Dolo, CEO and Director of Sproutly
A lack of deals might create a big opportunity for Sproutly and Moosehead
Despite the hype and excitement surrounding cannabis beverages, the number of deals we've seen thus far have been few and sometimes fairly insignificant. The biggest deal to date has involved Canopy Growth Corp (NYSE:CGC)(TSX:WEED) and Constellation Brands, Inc (NYSE:STZ). We've also seen Hexo Corp (TSX:HEXO) link up with Molson Coors Canada (TSX:TPX.B). While Moosehead might not be a big public company, it has the history and credibility behind its name that will help add value for Sproutly. And with this being a joint venture that the companies will benefit from on a 50/50 basis, it gives both of them a big incentive to make a big splash in the beverages market.
Late in March, investors first learned that Sproutly was in talks on a potential beverage deal that it was hoping to materialize by the end of April. And with less than six months to go before cannabis beverages become legal in Canada, Sproutly and Moosehead will have to get going soon if they want to hit the ground running.
The companies have a conference call scheduled for May 1 to discuss the deal in more detail.
Disclosure: Directors of Mugglehead own shares of Sproutly.