Houseplant, a distinct retro cannabis brand co-founded by comedy film moguls Seth Rogen and Evan Goldberg, says its gained a cult following for its high-quality flower in Canada and now the company has introduced two new products: pre-rolled joints and softgel capsules.
Backed by marijuana titan Canopy Growth (TSX:WEED), Houseplant's new product offerings will join the lineup of Indica, Sativa and hybrid flower products that were first launched in Rogen and Goldberg's home province of British Columbia, then added to Ontario in June. The company expanded its footprint to Quebec, Manitoba, Saskatchewan and Newfoundland and Labrador where the entire product line will be available online and through select retailers.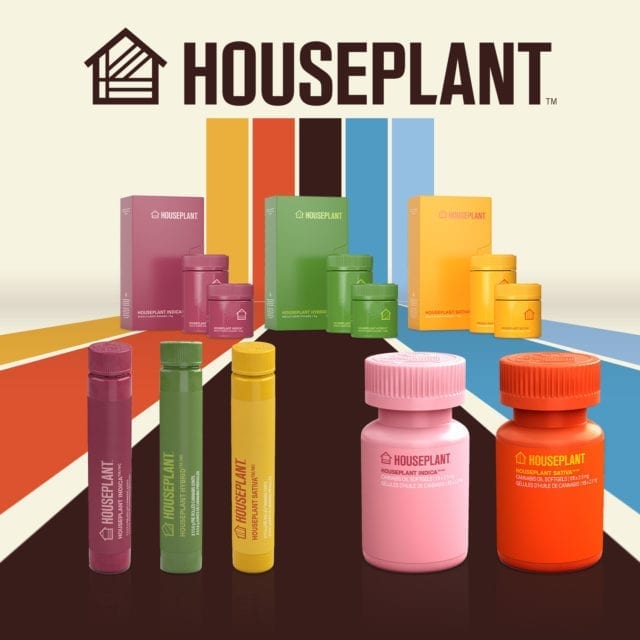 "In addition to creating a high-quality product, we want consumers to understand cannabis on a deeper level so that they can truly have the best experience possible," Rogen said in a press release. "We continue to be immensely focused on providing an elevated and educational experience that's easy to grasp, which is why we created a variety of highly curated touchpoints for consumers."
All Houseplant products use a colour-coded system for each strain to help guide consumers visually to find the best option that fits their moods — from relaxed to perky.
For Goldberg, the screenwriter who's worked on films like Superbad and Pineapple Express with childhood friend Rogen, the product launch marks a milestone for the company.
"We're thrilled to continue to expand our portfolio of products to more consumers than ever before," Goldberg said. "We carefully planned every detail of our product rollout to ensure it meets our high standards, from product quality, to supply, to the complete brand experience."
Clever branding, amid Canada's strict rules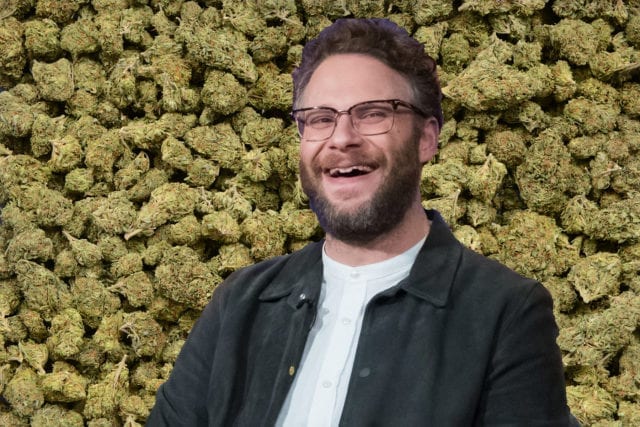 Canopy Growth, which holds a 25 per cent stake in Houseplant, has accumulated a number of celebrity partnerships including Martha
Stewart for CBD products, and rapper Snoop Dogg for THC products, along with Rogen and Goldberg's Houseplant company.
But under Health Canada's tight regulations, the cannabis companies are unable to exploit their big name tie-ups as celebrity endorsements and promotions are strictly prohibited.
Although Rogen and Goldberg are relegated to the sidelines as business heads only, Houseplant said it has "developed a dedicated community across Canada" by separating its brand with unique vintage VHS-style and vinyl record packaging that's also curated differently for each strain. The company also uses 70s-era infomercial-style video posts to enlighten amateurs on cannabis consumption.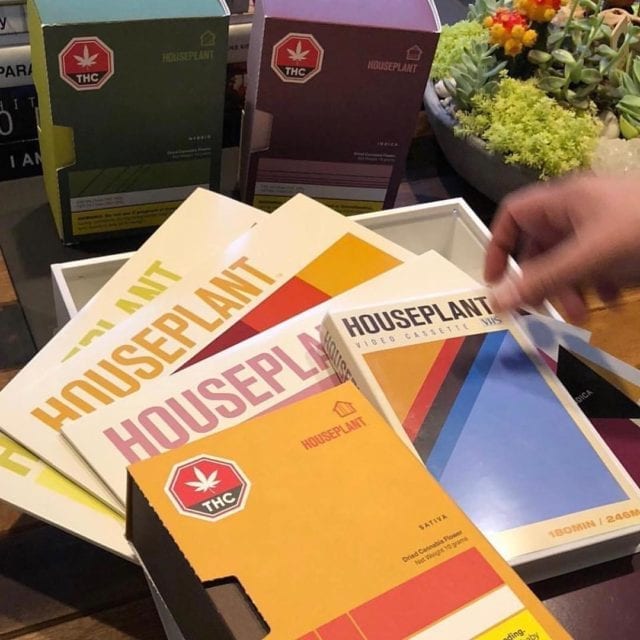 Houseplant, Rogen want minor cannabis criminal charges removed
The company says it is built on cannabis education and is focused on raising the bar for consumers and the industry by also shining light on the damaging effects that prohibition has had on people's lives.
Houseplant and Rogen have raised awareness and plan to contribute to the expungement of criminal records and the employment of those unjustly targeted and incarcerated worldwide for non-violent cannabis crimes.
The movie star joined the Cannabis Amnesty campaign, which has been critical of the Canadian government's pardon system because it doesn't completely erase minor cannabis offenses from citizen's records like expungement would. This means they could still have trouble traveling, especially in the U.S. where border officials will still have access to the record — pardoned or not.
Last month, Rogen appeared in a online video calling for expungement.
"A large amount of these records are for minor offences and seriously impede millions of people's ability to live," Rogen said. "They restrict people's access to jobs, housing, education and the right to vote."