The Second Cup Ltd (TSX: SCU) has some ambitious plans for cannabis as it looks to revamp its business model. The popular coffee shop chain has a lot of competition in its industry, and the company has seen its sales drop for two consecutive years. One way that it can improve its performance is by moving into another sector: cannabis.
Many of the bigger brand name companies have been hesitant (outside of a few examples) to get involved in the cannabis space because of the potential negative stigma that cannabis may have on their brands.
But this hesitation creates an excellent opportunity for those who are willing to take that chance.
Second Cup is willing to take that chance.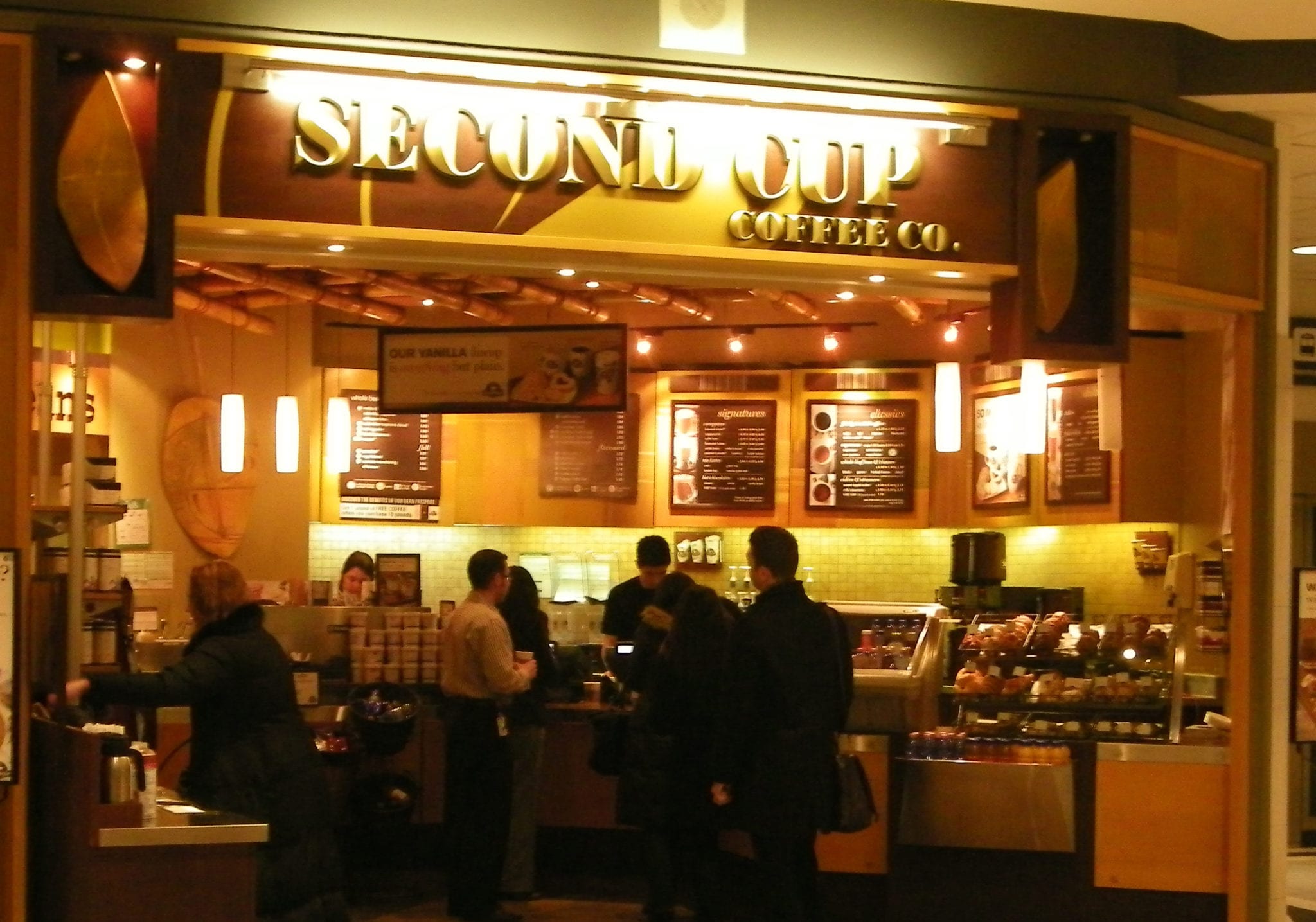 The company recently identified as many as 20 locations in Ontario that it hopes to convert into pot shops. Earlier this year, Second Cup announced that it had partnered with National Access Cannabis (NAC). Together, they will be working together to develop and operate cannabis dispensaries, with NAC providing its cannabis expertise and Second Cup providing its strong retail network.
There is a lot of promise here, but with Ontario not seeing stores open for business until April 2019, we won't know how successful the converted stores will do for some time – and thus, how many stores Second Cup might convert.
Second Cup has over 300 stores across the country, and more than 100 in Ontario. There's definitely a lot of opportunities should the model work, but understandably, the company isn't taking an overly aggressive approach. Currently, Second Cup is working on converting two locations in Alberta, where retail cannabis stores are already up and running.
We wouldn't be surprised to see Second Cup completely abandon the coffee industry and jump entirely into cannabis, especially if the growth is as strong as it's expected to be. And without big names like Starbucks and Tim Hortons to be compete alongside, it could be a much easier industry for Second Cup to gain market share.
For investors that don't want to directly invest in pot stocks, Second Cup could be an attractive way to hedge their bets. For one, the company isn't going all-in on cannabis just yet, and has coffee sales as a base. After all, if the pot shops don't take off or provide strong returns, the company could return to selling coffee (which at this point seems highly unlikely). However, if their cannabis locations take off, Second Cup could double down by converting even more of its locations into dispensaries – which should bode well for its slumping share price.
In light of how poorly the government has rolled out cannabis so far, the need for a good retail model is going to be crucial. Second Cup has the opportunity to make retail cannabis better – especially with consumers that have already become irritated with how the new industry has performed thus far.
Let's hope this model works.