Hello Pal (CSE.HP) announced the results from the soft launch of its one-on-one video chatting platform, Doggechat today.
The company launched DoggeChat on Google Play on May 6th, 2022, making the launch available to a small group of geographically segmented users to find and fix any bugs in the launch and market the app. The launch was a success with over 76,000 registered users signing up and growing approximately 5% a day.
"Despite its short period on the various app stores and minimal marketing, DoggeChat already has 6-8,000 daily active users, with over 18,000 minutes of live chat time every day. This number is only expected to grow both in relative and absolute size as the platform (DoggeChat) is continually refined, and the customer's needs are better understood," said KL Wong, CEO of Hello Pal.
The Hello Pal Platform is a suite of mobile apps built on a user-friendly messaging interface with a focus on social interaction, language acquisition and travel. The app has been designed with the user in mind, intending to make it easy to user-friendly and allow their users to interact in their own language regardless of the language of the person they're communicating with.
The three main features of Hello Pal's platform are called Live, Chat and Moments. It also includes a phrasebook, which allows users to communicate with ready-made phrases in multiple languages. Moments allows users to share text, audio, pictures or short videos, using its translation feature. If a user posts a moment, others can interact using the translate button. Live is the platform's livestreaming feature. It allows users to broadcast in real-time, receive virtual gifts and exchange them for cash.
The platform also comes with a digital wallet. This allows users users to store and trade cryptoassets, including Bitcoin, Ether, Litecoin and Dogecoin. The company has also produced their own proprietary cryptocurrency called Palto. Palto can be exchanged for service, as well as offered as gifts. The notion behind this is the creation of an ecosystem consisting of multiple parties, including users, developers, service providers, publishers, advertisers and more.
Doggechat allows users to buy chat time using fiat currency and is intended to serve as a precurser to a later program, which the company will be calling DogeChat, which will primarily accept crypto. The platform is part of Hello Pal's larger plan to take cryptocurrency usage mainstream.
The full launch of DoggeChat is scheduled for July 6, which will also include a integrated marketing communications strategy.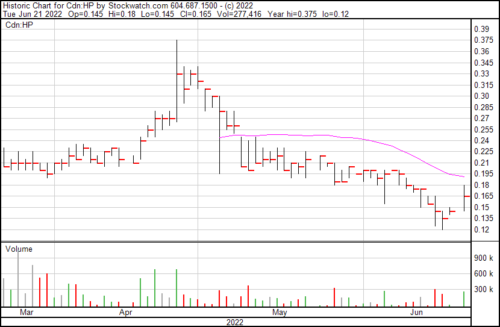 Hello Pal shares rose two cents today and are trading at $0.165.