A major factor why Wall Street analysts estimate global sales of legal cannabis will reach as much as US$130 billion in a decade is based on the legalization and growing use of medical marijuana around the world. Today, GW Pharmaceuticals PLC (NASDAQ:GWPH) is providing evidence of this potental, as sales and demand have been soaring for its CBD-based child epilepsy drug.
The U.K.-based company produces Epidiolex, the only federally approved CBD product in the U.S., and strong patient interest has pushed sales of the drug to US$68.4 million in the last quarter. That was more than double the US$33.5 million GW Pharma generated in the previous quarter, and surprised analysts who projected US$40.9 million.
GW Pharma released its second quarter earnings earlier this month for the period ended June 30 and overall revenues reached US$72 million, which also easily surpassed the average analyst expectation of US$47 million.
We are pleased to report a strong second quarter of sales of Epidiolex in the U.S., reflecting high demand by U.S. patients, increased prescribing by health care providers, and ongoing progress in payer-coverage determinations.

– Justin Gover, CEO of GW Pharmaceuticals
GW Pharma expects further growth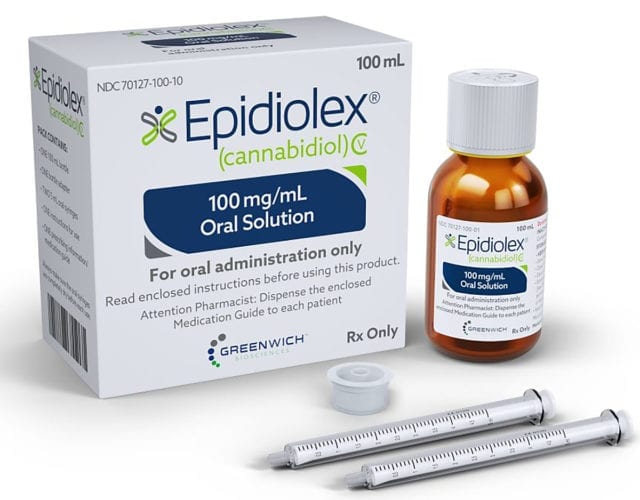 Since Epidiolex was first launched, more than 12,000 patients have been prescribed the seizure control drug from more than 2,500 physicians.
But GW Pharma is hopeful it can expand that reach even further in the next few quarters. The drugmaker said it conducted three positive trials to see if Epidiolex can treat Tuberous Sclerosis Complex and will submit an approval application by the end of the year. If approved, Epidiolex could be prescribed to both children and adult patients that suffer from the treatment-resistant condition, the company added. 
GW Pharma has its sights on Europe and also said it expects Epidiolex to be approved by E.U. bureaucrats by October. The company anticipates to launch the drug in France, Germany, and the U.K. by Q4, with launches in Spain and Italy to follow in 2020.
The potential uses for Epidiolex doesn't stop there. The company is currently working on Phase 3 trials to see if the drug can treat Rett syndrome, a debilitating genetic brain disorder. If successful, it would provide GW Pharma with yet another group of patients to supply the drug to.
Other products still a work in progress
While Epidiolex is the company's big success story so far, it is working on developing other drugs as well. Sativex, is another cannabis-derived drug that shows potential in treating Multiple Sclerosis spasticity. GW Pharma said it has undergone 10 placebo-controlled trials using Sativex and it still has more testing to do.
CBDV is another non-psychoactive cannabinoid found within medical cannabis that the company is conducting trials as well. GW Pharma could potentially develop a drug from the compound to treat autism and epilepsy.
Analysts bullish on GW Pharma

GW Pharma shares jumped 11 per cent the following two days after it posted its record Epidiolex sales on Aug. 6. Although those gains have been more than wiped out since then, the stock has climbed over 50 per cent year to date.
Despite the recent slide in GW Pharma share price, analysts remain bullish on the drugmaker and expect more positive results will only further accelerate its growth. The company reported second-quarter net income of US$79.8 million, but that was only due to a US$104.1 million gain on the sale of one of its intangible assets. Even without posting real profits, investors have been willing to pay a big premium of more than six times its book value and 35 times its sales.
GW Pharma stock is currently priced at US$147.35. Morgan Stanley analyst David Lebowitz has a price target on the company's share price of US$238 and keeps an overweight rating on the stock.  Lebowitz raised his 2019 Epidiolex sales estimate to US$291 million from US$165 million as he expects adult patients to come online and physicians to increase doses as they become more comfortable administering the drug.