Green Growth Brands Inc. (CSE:GGB) said it is acquiring U.S. cannabis extraction company MXY Holdings, known as Moxie, for US$310 million in an all-stock deal.
The Ohio-based cannabis retailer announced on Tuesday the deal will give it access to both Moxie's award-winning THC product lines and new CBD items as well as distribution to major dispensaries in five U.S. states. The deal expands Green Growth's reach into a total of 16 states.
Moxie is headquartered in Long Beach, California and sells its medical and adult-use cannabis products in 250 retail stores in Arizona, California, Nevada, New Jersey and Pennsylvania. Moxie's vape products have a loyal customer following and the company has won nearly 100 industry awards, including Brand of the Year at the 2018 California Cannabis Association Awards.
Green Growth said by combining with Moxie it will create the world's first "360 degree" cannabis company that will offer consumers a comprehensive product selection, including its extensive CBD product lines and Moxie's impressive THC product lines. The two will then be able to utilize their distribution network into mainstream cannabis dispensaries and major retailers from coast-to-coast, all led by seasoned management – including a stand-out manager coming from Victoria's Secret.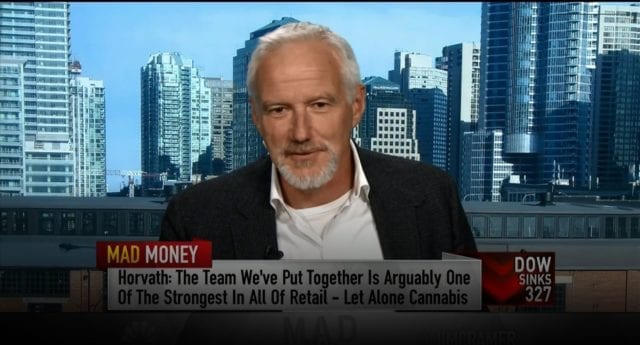 "In the short time since we began operations, we have built a business comprised of highly experienced management and merchant teams and cannabis experts, who have created successful CBD and [multi-state operator] businesses. The coming together of Moxie and Green Growth Brands is anticipated to complete the circle," said Peter Horvath, CEO of Green Growth Brands.
"As a '360 degree' cannabis company, we expect to bring an expertise to each segment of the combined business: cannabis dispensaries, vertically-integrated and wholesale CBD and wholesale cannabis consumer products."
The deal is expected to close within six months. The transaction will create a new Ontario limited partnership that will combine the two companies on an arm's length third party basis, with Green Growth becoming the general partner.
We have the retail experience, licenses and CBD footprint, and now we have extraction expertise! We're excited to announce our combination with Moxie, a highly-awarded cannabis extraction company. Learn more: https://t.co/ycjNRPg05P pic.twitter.com/scQGuGjtsi

— Green Growth Brands (@GG_Brands) July 9, 2019
Green Growth plans to exploit its formidable retail lineup
The deal to purchase Moxie falls in line with Green Growth's aggressive expansion strategy.
Last month, the Ohio cannabis retailer inked a deal with a major U.S. shopping mall operator. The company said it is expanding its footprint of Seventh Sense Botanical Therapy shops from the current 61 to well over 200 by the end of 2019.
Green Growth is rapidly growing its CBD business also by also recently securing distribution with DSW shoe stores (NYSE: DBI) and Abercrombie & Fitch Co. (NYSE: ANF) deal last May.
The company also said it is building its multi-state operator network, which will include the potential for "up to 47 dispensary licenses in three key states."
Investor takeaway
As the cannabis industry continues to evolve at a torrid pace, companies in the space are constantly jockeying for position.
The formation of a Green Growth-Moxie duo presents the opportunity for it to rival the world's leading cannabis firms.
Brightfield Group predicts the market for CBD could balloon to US$22 billion by 2022. And with Green Growth's new alliance, it will allow it to sell its CBD products in even more locations coast-to-coast in the U.S.
Further, even without major global cannabis brands being established yet, Moxie has been able to build up strong consumer loyalty for its popular products that will help Green Growth better position itself ahead of its competition in the coming land grand for pot brands as legalization continues to take root in the U.S.
But so far investors may not be buying into the Green Growth hype. On Wednesday, GGB shares were down more than seven per cent, closing at US$2.20 on the Canadian Securities Exchange.
Green Growth's currently ranks as the 32nd largest cannabis firm in the world with a market capitalization of US$410 million.