Canadians aren't getting enough sleep and meditation apps might be the answer.
Among Canadian adults between ages of 18 and 64, sleep duration is roughly 7.9 hours per night with 77 per cent meeting the recommended sleep requirements put out by Health Canada. Among even older adults, the mean sleep duration is 8.1 hours per night, with 55 per cent meeting recommendations.
Further, half of Canadian adults experience difficulty in getting to or staying asleep, and one fifth of adults report that their sleep experience wasn't particularly refreshing.
Canadians are turning to meditation apps and other methods to help ease the transition between wakefulness and sleep and assistance with getting back to sleep. In response to a Statistics Canada survey regarding changing behaviour patterns during the COVID-19 pandemic, over one quarter of respondents (26.3 per cent) said they practiced meditation for health reasons.
Meditation helps reduce the heartrate by engaging the parasympathetic nervous system and slowing breathing, which increases sleep quality.
There are a number of apps that can help anyone interested in meditation and improved sleep get started.
Headspace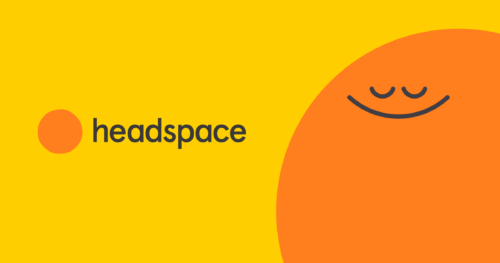 Headspace was created by Andy Puddicombe, who gave away everything he had in his early twenties to disappear and become a Buddhist monk. He foundered Headspace ten years later as a way to bring the benefits of meditation to the people. The app offers daily mindfulness practices and meditations for focus, stress, sadness, resilience and sleep and includes movement workouts called "Move Mode" to help with activity during the day with two or three minute mini meditations. The apps SOS meditations deal with panic or anxiety, and it's sleep function helps with just that.
The app is available on both iOS and Android devices through their respective stores, and completely integrates with Apple Health, so users can track their time spent meditating.
Calm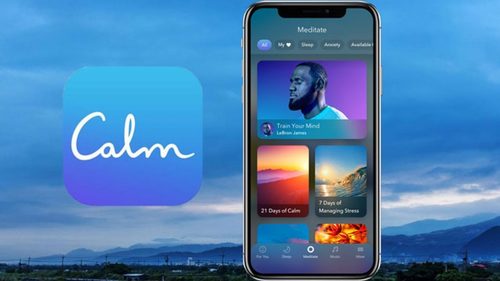 Headspace's biggest competitor is the Calm app. Essentially, Calm is a software company based in San Francisco, California that produces meditation products, including guided meditations and Sleep Stories.
The biggest draw for the Calm app is its sleep stories, which frequently feature guest contributors from Hollywood stars to NBA basketball stars who tell stories about meditation and how it's influenced their lives on the way to greatness.
Here's a list of guest narrators:
Bob Ross
deadmau5,
LeBron James,
Stephen Fry,
Lucy Liu,
Idris Elba,
Kate Winslet,
Tom Hiddleston,
Cillian Murphy,
Eva Green
Matthew McConaughey
and more.
Calm's non-sleep usages include meditation, mindfulness, stretching routines, music, soundscapes and breathing exercises. It doesn't track your sleep data, which is a bonus for privacy minded individuals, and doesn't have an alarm clock.
The Yours App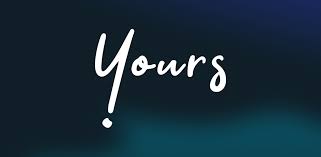 In contrast to both the Calm and Headspace apps, the Yours App takes a more multidirectional approach to helping you get to sleep and stay there. Just like Calm and Headspace, each user enjoys hundreds of different options promoting physical health, mindfulness and relaxation, but there's a customizable dashboard where you can highlight the activities you prefer.
The app's library includes multiple different options as well, including "sleep stories" like Headspace and Calm, as well as detailed videos about yoga, light stretching and other physical activities with tiered skill levels ranging from novice to advanced.
Also, guided medication and breathing exercise courses to help alleviate anxiety and stress, with access to articles and blog posts written by psychologists about meditation and its benefits, as well as information videos and interviews touching on mental health, stress management and how the mind works.
Beyond that, there's a considerable library of music and sounds to help with sleep, including classical and instrumental selections, soundscapes, white noise and autonomous sensory meridian response (ASMR).
All for Sleep by Sleep Country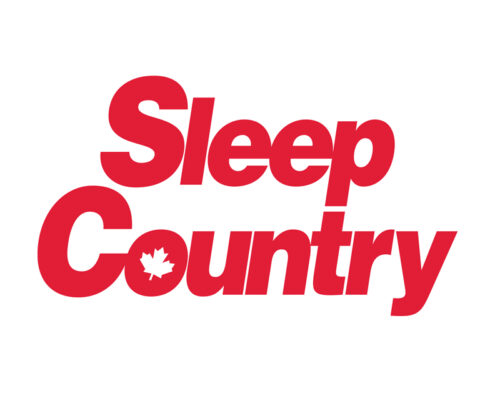 Nominally, Sleep Country (TSX:ZZZ) is best known as a mattress retailer. The company offers comfortable mattresses in multiple shapes and sizes with varying levels of technology, depending naturally on how much you're willing to shell out. The company in recent years has tried to expand out beyond mattresses into other sleep verticals, and towards that end it released the All for Sleep app.
"Meditation apps are not specifically designed to help with sleep, and sleep tracking apps don't provide the same kind of actionable information All for Sleep provides. We offer everything no matter where you are in the continuum of your sleep journey," said Jean Vashisht, director of sleep wellness strategy
The All for Sleep app takes a slightly different approach than the meditation apps showcased earlier. Instead of providing soothing rhythms and the dulcet tones of superstars, it gathers information about the user's sleep environment, including age and condition of the pillow and mattress, and provides feedback on how to optimize sleep. The app's features include a sleep tracker that measures sleep patterns to help with optimization without the need for wearable technology.
It also includes information resources on how to sleep and feel better, as well as relaxation guides including breathing exercises, and advanced clinical help from partner, HALEO, and a 35-day insomnia treatment if the diagnosis comes back positive. Sleep Country has also thrown in access to its sleep experts, and other special promos and offers.
Read more: Screen time before bed doesn't necessarily mean poor sleep: study
Read more: Amazfit unveils new sleep tracking smartwatches
Read more: Purple Innovation's latest acquisition means luxury sleep experiences