Scrap the 10-day countdown till cannabis 2.0 hits Canadian shelves because most products won't be released till the new year, according to one of the world's largest pot companies.
Cannabis chocolates, beverages and vapes from Canopy Growth Corp. (TSX: WEED and NYSE: CGC) won't be available until early January 2020 — and even then, the company announced Friday, product release will be staggered.
That's a likely trend for most new products across the industry, Canopy said in a press release.
Which days certain products will be available is a secret for competitive reasons, according to the release. Prices have not been made public.
What to expect for Canopy's lineup
However, Canopy did provide a vague timeline and details for the cannabis 2.0 product roll-out. It said product availability would depend on what individual provinces or retailers ordered.
Three chocolate bars and the same number of drinks are due to hit shelves early January.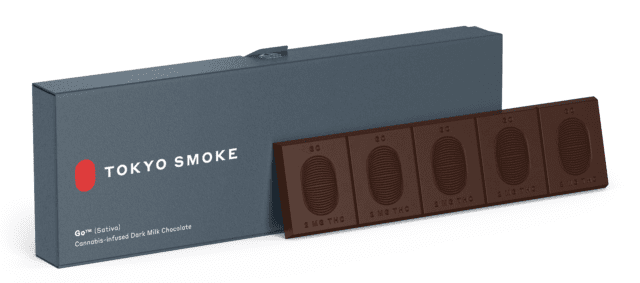 Look for minty milk chocolate Tweed Bakerstreet bars and dark milk chocolate Tokyo Smoke Go and Tokyo Smoke Pause bars with sativa and indica-dominant stains, respectively. Each bar contains 10 milligrams of THC and no notable levels of CBD.
Canopy's trademarked Distilled Cannabis drinks will use the company's proprietary process to distill weed into a clear liquid, which then is used to infuse drinks with THC or CBD.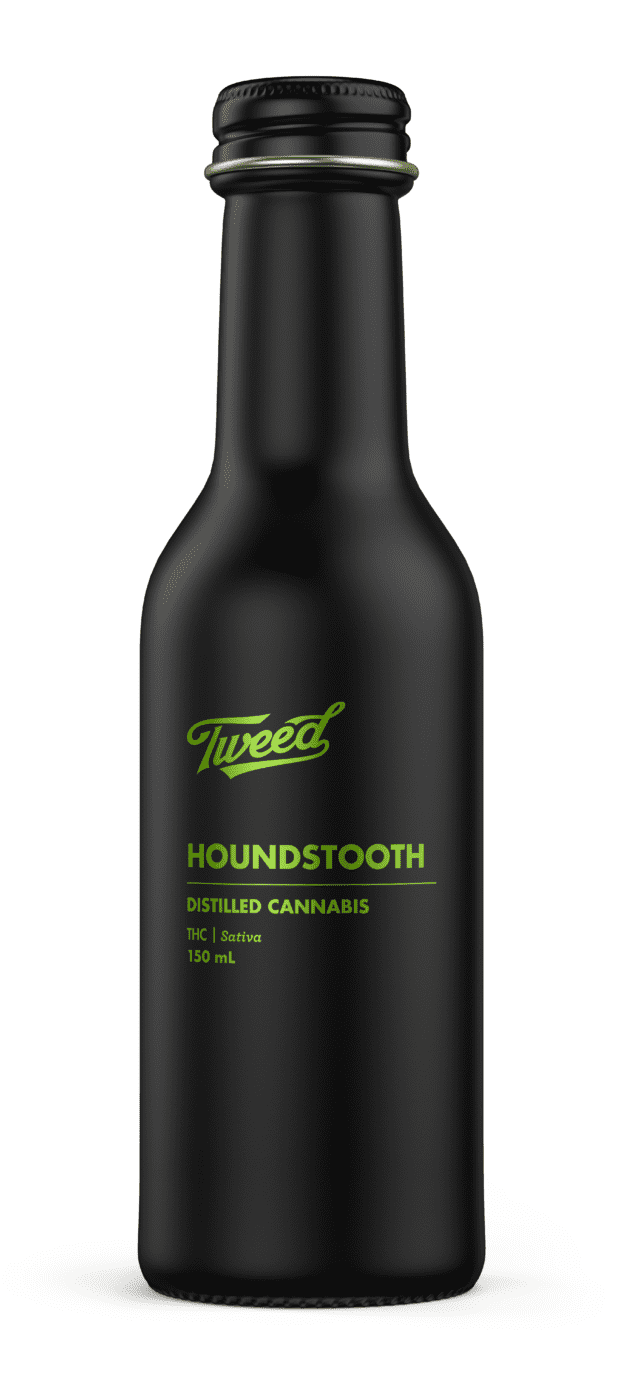 Tweed Houndstooth & Soda will have two milligrams of THC in each 335 millilitre can. Seth Rogen and Evan Goldberg's brand Houseplant will also release a grapefruit and a lemon can, each with 2.5 milligrams of THC.
Tokyo Smoke Ease CBD bars and more drinks from Tweed Quatreau and Deep Space will hit shelves late January.
The first Tweed and Van Der Pop-branded vapes will roll out in late January in the industry-standard 510 thread format.
While Canopy did not acknowledge the rise of vaping-associated lung illness which, so far, have led Quebec and Newfoundland and Labrador to ban the sale of vapes, it did reaffirm all of its products will pass the highest possible safety certification before hitting the market.
Read more: Newfoundland and Labrador follow Quebec's ban on weed vapes 
Canopy's single-use, recyclable and Bluetooth-enabled Juju Joints vapes, Distilled Cannabis drinks, and Bean & Bud chocolates will be released in February.
Aurora similarly tight-lipped
Aurora Cannabis Inc. (TSX: ACB and NYSE: ACB) hasn't given any updates on their cannabis 2.0 product release since an October press release where it said it had plans to roll-out vapes, concentrates, and edibles when they are permitted for sale in December.
It's lineup of vapes will also feature closed-loop, 510 thread and disposable models at undisclosed prices.
Aurora's concentrates will include shatter, sugar wax and live rosin, and its lineup of edibles will include gummies, chocolates, baked goods and mints.
Mints are made in Aurora's Pointe-Claire, Quebec, facility and will come in spearmint and peppermint flavours. Sold in packs of five, each mint will offer a two milligram THC dose.
Chocolates, made in the company's Leduc, Alberta facility, will come in seasalt and caramel milk chocolate, 64 per cent dark chocolate, and half spheres, and be sold in packs of five with two milligrams of THC per piece of chocolate.
Gummies will also be produced in Leduc and are available in blue raspberry, red raspberry, grape, pineapple and peach flavours. Gummies will be sold in packs of five with either two milligrams of THC or 10 milligrams of CBD per gummy.
michelle@mugglehead.com
@missmishelle