Historically, people have turned to alcohol to dull the sting of financial hardships and to pass the time during periods of economic recession.
But because thinner wallets demand thrifty choices and weed gets you more intoxication for your buck, it has the potential to further cut into alcohol sales in the coming months.
That's according to co-founder and CEO of BDS Analytics, Roy Bingham, whose 65-person team is all busily working from home.
The most recent numbers from one of the cannabis industry's leading data firms show  sales in Canada and the U.S. are continuing to surge, approximately 20 per cent above average, past the initial spending spikes on the second full weekend in March.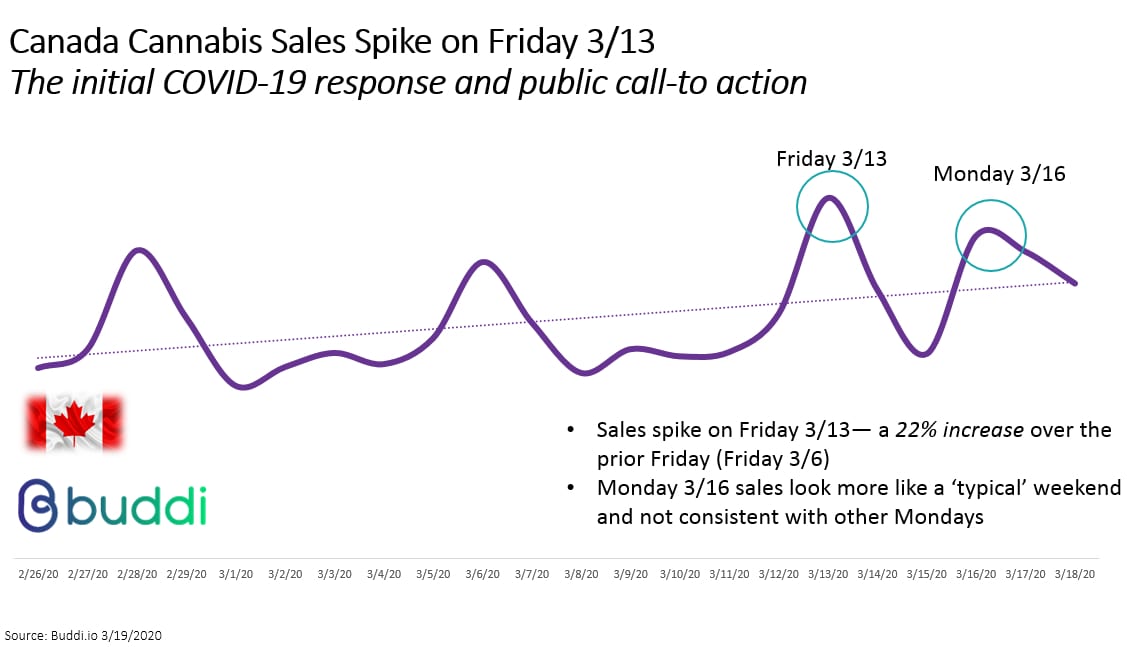 Those initial waves, Bingham said, were medical and heavy consumers — bearing in mind that 65 per cent of cannabis consumers consume on a daily basis.
Read more: COVID-19 could be a boon for cannabis retail
Read more: Companies and consumers embrace cannabis retail rush before expected mass shutdown
According to BDS consumer data, medical users typically visit dispensaries several times a week and so they felt the need to stock up at first in case supply was cut off by the COVID-19 lockdown. Heavy users exhibited similar buying behaviours, followed by a wide spectrum of customers without a chronic medical need.
"Then what I've also heard from numerous people is because you have the product on the shelf at home, you tend to consume more which is just a fact of life for any product," Bingham told Mugglehead. "So people consumed more in that first week that they were mainly staying at home, and then they said, 'Okay, well, I better purchase more.'"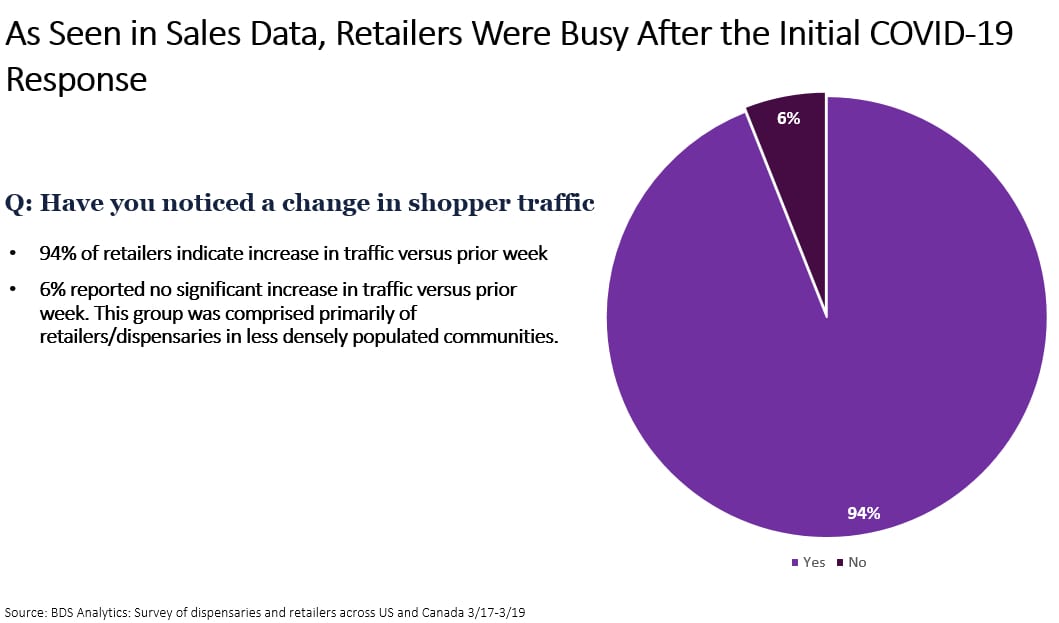 So the question really is, he says: Is this a recession-resistant product?
And ultimately, where is the recession at large driving people in terms of the types of products that they're consuming?
"We've certainly seen in prior recessions that, for example, with alcohol or tobacco or cosmetics, while they may have been recession resistant, people have on the whole gravitated towards cheaper products," Bingham said.
Bang for your bong
As bang for your buck increasingly becomes consumers' top priority, Bingham expects to see even more demand for low-cost, high-potency cannabis products.
"When you think about it, if it comes to a financial choice between alcohol and cannabis as a relaxing example, as a way to feel better about things while you're stuck at home, cannabis typically will be the low-cost option now, I would imagine," he said.
Such a trend would further cut into alcohol sales.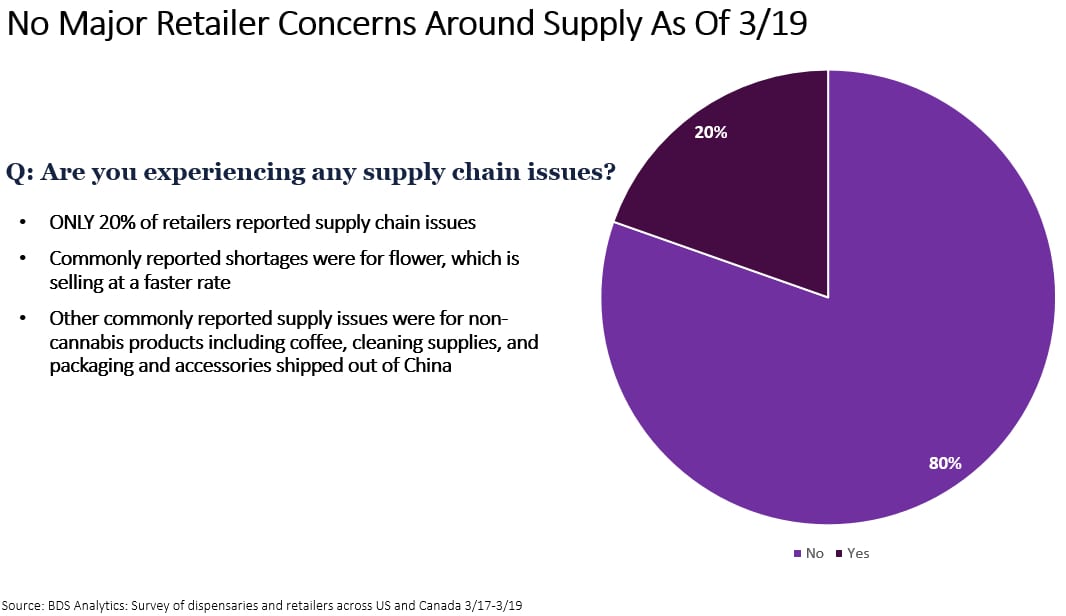 "It's speculation, but it has that potential," Bingham said. "We know that there is a younger generation of consumer who is not consuming much alcohol, who has not been attracted to alcohol in the same way — the cohort of people under 30 and 25 years of age — and that group in many cases have consumed cannabis and say, 'Now I'm not really going to touch alcohol or I'm going to minimize it.'"
Read more: Canadian retailers applaud provinces for calling cannabis 'essential'
Another relevant consideration for companies is the fact that, according to BDS, in the fully legal U.S. states 57 per cent of weed users have a household income of less than $60,000 and 32 per cent make less than $35,000. Bingham said those numbers have close parallels in Canada.
People in the lowest income brackets suffer the most in a recessionary environment, which could cut into their ability to buy cannabis products at all. Although that may be offset by government support, Bingham said.
Top image via Deposit Photos. All other images courtesy of BDS Analytics
nick@mugglehead.com
@nick_laba