When you name your store Calyx + Trichomes Cannabis, you make an implicit promise to your clientele that you actually know a thing or two about weed.
For longtime cannabis advocates and former legacy market operators Jennawae McLean and Lorenzo Cavion, building authenticity into the four walls of their regulated store came naturally.
In contrast with Kingston, Ontario's other cannabis retailers — both Spiritleaf and Fire & Flower are large franchises backed by big capital — Calyx + Trichomes is family-owned. It's that independence that differentiates them from other businesses, McLean says.
"I think that's a pretty big deal because we're being very careful with everything we spend and everything we do," she says. "We want everything to be perfect."
McLean acknowledges their expertise and years of reputation-building in the community play a role in separating them from the pack of lottery-winning franchises, but emphasizes the difference of putting everything on the line.
"It's our personal investment, like, this is our life savings," she says. "Lorenzo and I are working in the store full-time. This is everything for us. We don't have six stores on the go — this is our baby."
It's been a long road for McLean and Cavion, who operated in the grey area of Canada's cannabis market for the better part of a decade. Their previous store, 420 Kingston, was one of the country's biggest seed banks before it was raided in 2017. And although they celebrated when a years-long fight for a legal market finally became a reality, the duo would face two rounds of disappointment in Ontario's now-scrapped retail lottery.
Read more: Ontario sheds lottery retail system, welcomes open market
So when Calyx + Trichomes re-opened as a licensed store on June 1 — after getting their final approval in April — they haven't shied away from sharing their excitement.
Their passion for the plant, and the industry behind it, is palpable. It's even more apparent when you look at the way their store is decorated. In place of bleach-white walls and exposed brick are blown-up images of frosty buds. And if you look close enough, you might find a commissioned masterpiece depicting the political Genesis of the province's licit industry.
I had some art commissioned and this is how the masterpiece turned out: pic.twitter.com/PuFp1SU3Hx

— Calyx + Trichomes Cannabis (@CalyxTrichomes) June 15, 2020
Whereas the interiors of other cannabis retailers could easily vend aromatherapy, jewelry or computers without the blink of a contemporary consumerist eyeball, Calyx + Trichomes puts its source material proudly on display.
"I always say that Apple stores were cutting edge in 2003," McLean said in a message this week after sending Mugglehead the recently finished photography of the store.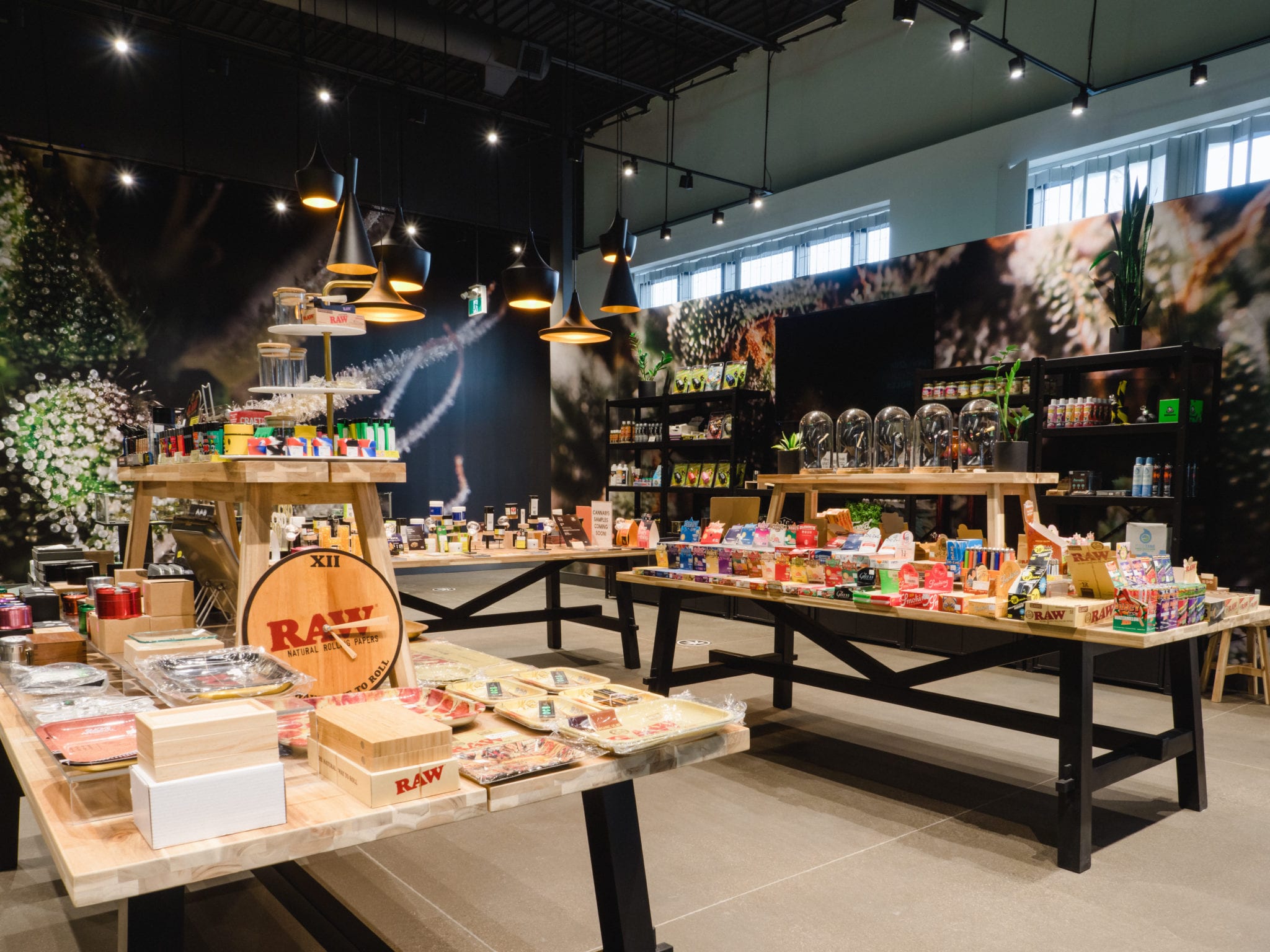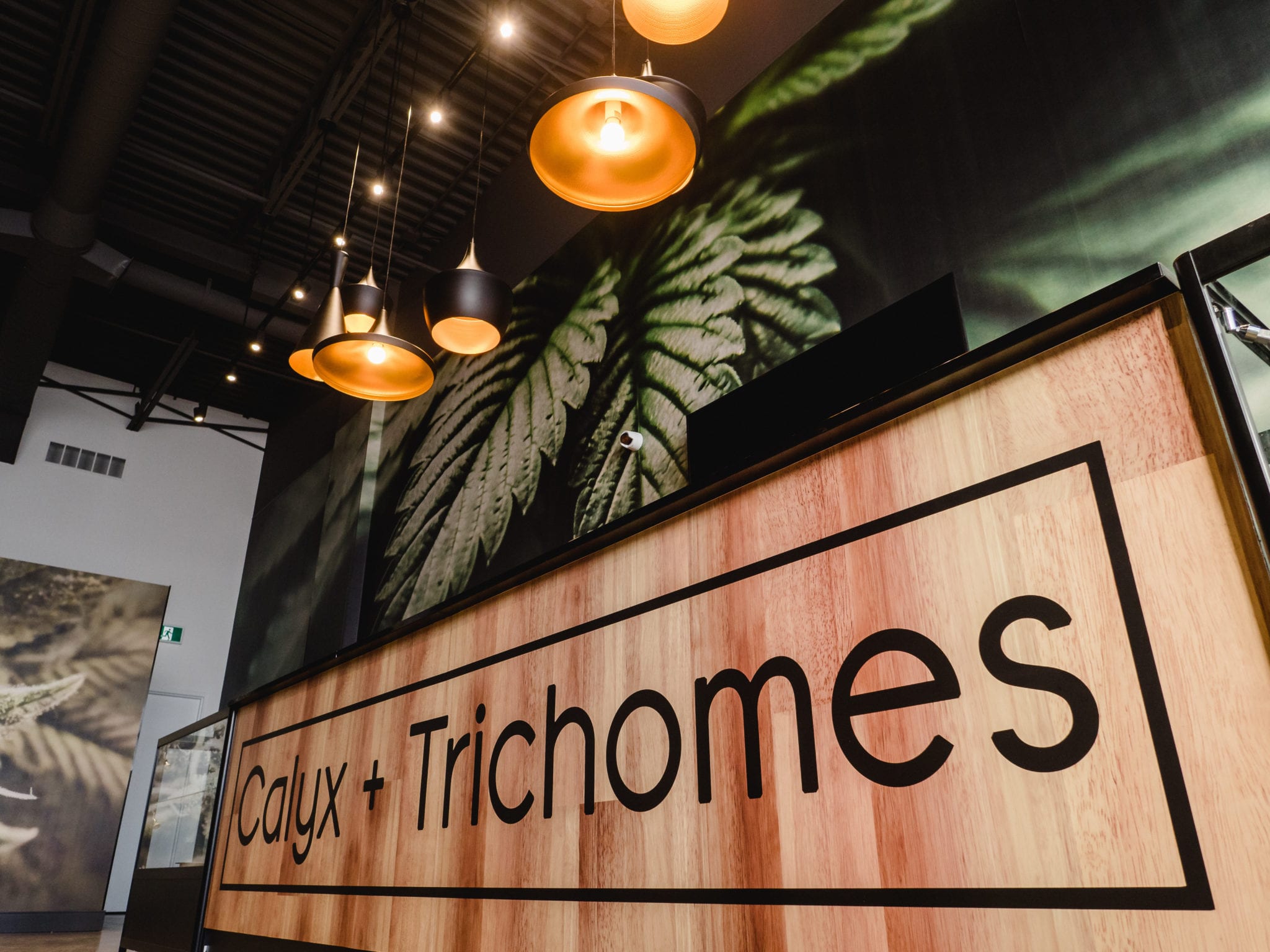 All images are submitted photos via Stone Associates
nick@mugglehead.com
@nick_laba