The first stimulus cheques started hitting American wallets this Wednesday, and people were quickly using the government-given cash to buy weed.
That's according to new data from cannabis analytics firm Headset, which has been releasing a steady stream of sales trends in the coronavirus-dominated climate.
The most recent numbers looked to see if there was a sales bump following the first round of government-issued stimulus cheques. To do so, Headset compared data to the same day a week ago.
In Colorado, Nevada, Oregon and Washington, sales were up from 33 to 51 per cent over the previous week, according to the data.
"In Alberta we see sales in fact slightly elevated but not nearly in the same manner as in the U.S. states leading us to conclude that at least a portion of the sales surge on [April 15] was due to stimulus check spending," Headset said. Alberta sales were up 11 per cent over the previous week.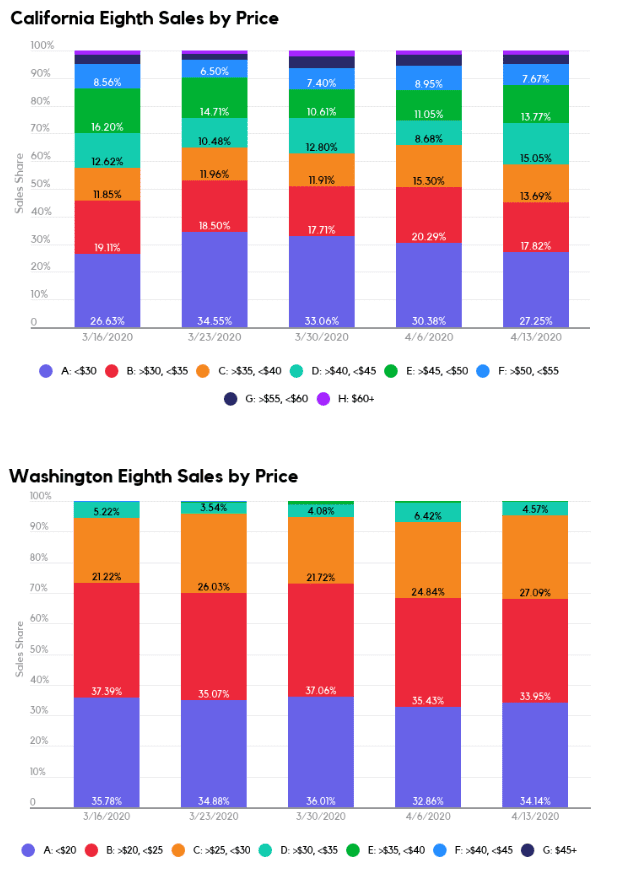 Read more: Bong for your buck: How weed could beat out alcohol as recession's value pick vice
Amid record joblessness, you might expect consumers to settle for bargain buds. Not so, say Headset's numbers.
"We analyzed purchases of eighths in both Washington and California over the trailing 30 day," the firm said, "and found that the sales share of premium priced eighths (less than US$25 in Washington and less than US$35 in California) remained steady at roughly 30 per cent and 45 per cent of total eighth sales."
That means 55 to 70 per cent of the weed bought in those states has been in the upper price tiers.
Canada starts to cash in on cannabis 2.0
While excitement was running high for the wave of newly legal extract products hitting Canadian markets at the beginning of the year, experts expressed concerns that sales of cannabis 2.0 would be muted by the public health crisis.
Read more: 'Guys, we have one job: survive'
However, Headset's data show that sales for these products have been steadily rising: Overall market share of vape pens was 3.9 per cent in January, 9.1 per cent in February, 13.8 per cent in March and 14.3 per cent in April. Over the same period, the market share of edibles increased to 4.4 from 3.7 per cent.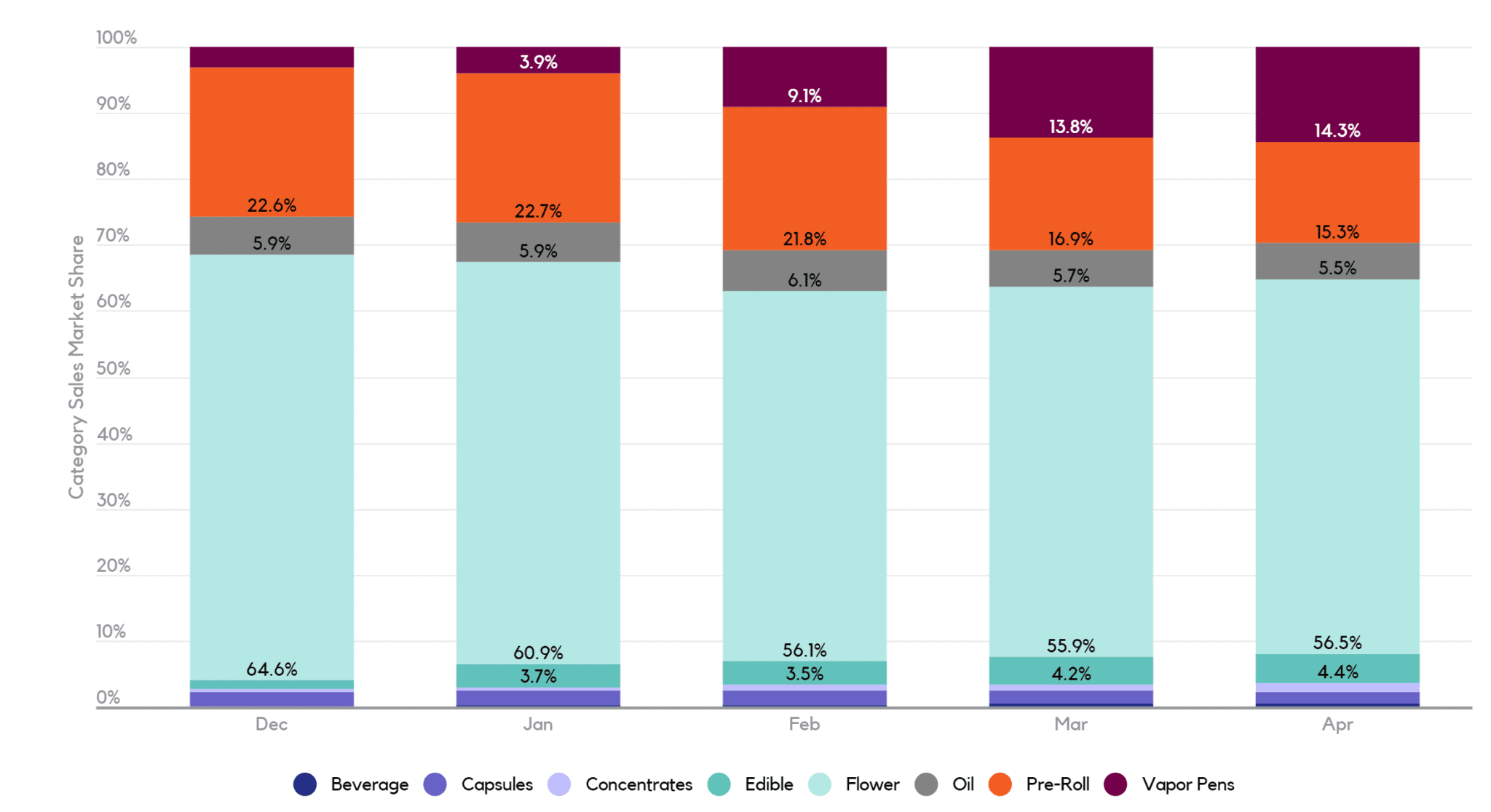 "A special nuance to the market is that cannabis 2.0 products were hitting store shelves right around the time consumers were being put into stay-at-home orders," Headset said. "It appears these products are doing quite well with market share in Canada (looking at Alberta, B.C., and Ontario combined) increasing quickly in these new product categories."
Top image via Darrin Harris Frisby/Drug Policy Alliance | Data visualizations via Headset
nick@mugglehead.com
@nick_laba