It's been sixteen years since Al Gore informed us of the inconvenient truth that we're going to die if we don't effect a shift over from fossil fuels. We've managed to get key countries to sign promises in ink regarding a commitment to a process by which we might accomplish this—first and foremost, including alternative energy.
But beyond mere survival, these represent significant opportunities for the savvy investor. There's more to these than simply making money, though. There's the prospect that you're actively supporting a company (or companies) working towards making this planet safer for the following generations.
Here are five companies doing this while making money.
Green hydrogen is coming. Are you ready?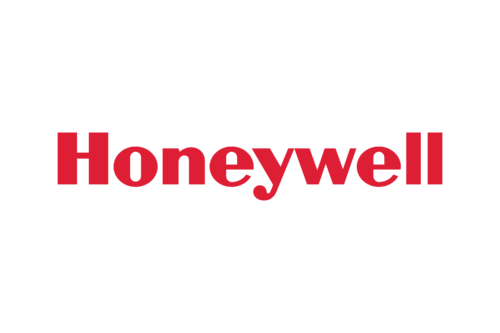 Honeywell (NASDAQ: HON) subsidiary Honeywell Ventures contributed to Electric Hydrogen Series B round financing, joining with a group of investors and banks to boost the overall total funds raised to USD$198 million.
Electric Hydrogen is a deep carbonization company working in discovering and pushing new low-cost, high-efficiency, fossil-free hydrogen systems. It's focused on industrial applications of hydrogen in steel, ammonia and freight transport, with a goal of eliminating over 30 per cent of global GHG emissions from industries deemed hard to convert to electricity.
"Honeywell's deep industry relationships allow Electric Hydrogen to speed up development and scaled deployment of cost-effective systems to decarbonize the massive industrial sectors that we all depend on. Our high performance electrolyzers will produce green hydrogen at the scale and cost needed to transition high-emitting global industries that utilize hydrogen as a chemical input, or require fuels to operate," said Raffi Garabedian, chief executive officer of Electric Hydrogen.
Honeywell is one of the biggest technology companies in the world and seated 94 in the Fortune 100. The company delivers industry-specific solutions, including aerospace products and services, control technologies for buildings and industry, and performance materials on a global scale. Honeywell's tech helps aircraft and buildings stay up, manufacturing plants and supply chains keep in operation.
Honeywell's investment and collaboration with Electric Hydrogen will help the company better understand the needs of the electrolyzer industry.
Specifically, Electric Hydrogen is working on a new generation of electrolyzer technologies. These devices split water into hydrogen and oxygen, and when powered by renewable energy like wind or solar, create green hydrogen. The funding will help EH2 scale-up high throughput electrolizer and manufacturing technology, and deploy pilot projects at scale for industrial and infrastructure applications.
"Honeywell has decades-long industrial experience within the hydrogen industry. Our investment in Electric Hydrogen will accelerate collaboration between key players in the green hydrogen value chain and provide a ready-now solution to speed the transition to a hydrogen-based economy," said Patrick Hogan, managing director, Honeywell Ventures.
Honeywell Ventures leadership team has worked in other clean energy sectors at Tesla and First Solar, and are backed by climate tech investors like Breakthrough Energy Ventures, Prelude Ventures, Capricorn Investment Group, Energy Impact Partners, Fifth Wall Climate Tech and S2G Ventures. The company also has deals with strategic investors in target sectors, including Amazon Decarbonization Fund, Cosan, Equinor Ventures, Honeywell, Mitsubishi Heavy Industries and Rio Tinto.
Helium represents a significant secondary opportunity for natural gas seekers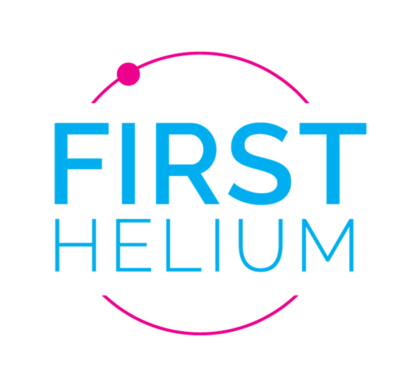 First Helium (TSXV: HELI) (OTCQB: FHELF) received its license from the Alberta Energy Regulator to drill its third exploration well, called the 14-23, located on First helium's 79,000 acre Worsley landholdings in Northern Alberta. The company anticipates getting drills in the ground in mid-July.
The 14-23 well is approximately 25 km west of the 15-25 helium well and all on land owned by First Helium. The 15-25 well was tested in December and flowed at 2 million cubic feet per day of raw gas over a ten day test period, with confirmed helium content at 1.3 per cent. The raw gas stream is approximately 65 per cent natural gas, which will be produced alongside the helium. It will be sold to market and also used to generate power for the facility.
"The 14-23 location has been selected based on extensive geological mapping integrated with all available 2D and 3D seismic data and targets multiple helium-bearing formations. Drilling 14-23 presents a potential opportunity to take advantage of robust near to mid-term global helium pricing and build on the strong results from the 15-25, 1-30 and 4-29 discovery wells, which collectively represent significant growth potential and underlying asset value to First Helium shareholders," said Ed Bereznicki, president & CEO of First Helium.
First Helium is led by a core senior executive team with substantial experience in oil and gas exploration and operations, mining, finance and capital markets. The company is aiming to be one of the leading suppliers of helium gas in North America.
At present, the company has over 79,000 acres along the Worsley trend in Northern Alberta and 276,000 acres in the Southern Alberta helium fairway, close to existing helium production.
Helium generally isn't what most people think of when the topic of alternative energy pops up. Mostly, folks think about hydrogen, or nickel, carbon or anything to do with EV batteries. Helium represents a significant opportunity for the canny investor, though.
More than just blimps and balloons, helium is used in:
Heliox mixtures in respiratory treatments for asthma, bronchitis and other lung deficiencies.
MRI magnets.
High speed Internet and Cable TV.
Mobile phone, computer and tablet chips.
Computer hard drives.
Cleaning rocket fuel tanks.
Microscopes.
Airbags.
It's unreactive, which makes it perfect for providing an inert protective atmosphere for fibre optics and semiconductors, and for arc welding. It can be also be used to detect leaks like in car air-conditioning systems.
Beyond weird science about helium-3 from the moon being used in potential nuclear fusion reactors in the future, there's no real call for helium itself as an energy alternative. But it is regularly found alongside pockets of natural gas, which means there's a significant opportunity for companies to find it, purify it and use it for the above products, while they're looking for natural gas.
Governments and industries are beginning to chase net-zero carbon targets, which means an investment in pure-play helium production is likely coming. Now First Helium is presently in the process of securing helium gas off-take arrangements to help support their operation from financing to commissioning a single well helium gas facility for 15-25, expected to start later this year.
Presidential decree smooths way for lithium export in Brazil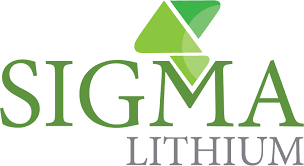 SIGMA Lithium Corporation (NASDAQ:SGML) (TSXV:SGML) provided an update on construction at its Grota do Cirillo project, as well as a regulatory update on the status in Brazil.
Lithium is an important mineral for renewable and alternative energy sources, primarily because of its role in batteries, and more specifically, electric vehicle batteries. Sigma Lithium is a Canadian company involved heavily in the electric vehicle battery space, trying to produce environmentally sustainable and high-purity lithium.
"We remain focused on establishing Sigma Lithium as one of the world's largest lithium producers, significantly progressing towards positive cash flow when delivering Battery Grade Sustainable Lithium in the near term. Our operating team has been consistently delivering all the execution milestones of the Project's construction and licensing, positioning the Company to potentially participate as a producer in what may be one of the most favorable lithium markets of all time," said Ana Cabral-Gardner, co-CEO and co-chairperson of Sigma Lithium.
At present, Sigma Lithium is in construction at its wholly owned Grota do Cirillo project in Brazil, which is the largest lithium hard rock project in the Americas and one of the largest and highest purity lithium projects on the planet. The company processes the lithium in a green-tech processing plant that uses 100 per cent renewable energy, 100 per cent recycled water and 100 per cent dry-stack tailings.
The company's Phase 1 Production Plant and infrastructure areas have enjoyed advancement. The following work has been completed:
Earthworks necessary for construction of foundations for the Production Plant;
Production Plant site's protective drainage (channels and pipes);
Sump area construction; and
Detour road improvements (bypass of the municipal road around the Project).
Electromechanical assembly (including mainframes for the primary crusher, DMS plant and other infrastructure) has started offsite, and Sigma anticipates the arrival of the equipment by the end of July.
The construction team is currently working on:
construction of equipment foundations for the crushing, scalping screening and DMS areas (rebar and pouring concrete);
construction of the ROM pad and ROM wall;
construction of the Project's HV substation;
electromechanical assembly; and
platework and steel structure fabrication.
Earlier this month, the Brazilian government issued a presidential decree introducing unrestricted trade of any products containing lithium.
It also:
Eliminates the requirement for quotas and authorizations by the nuclear authority for foreign trade activities, positively deregulating the lithium sector.
Significantly increases the competitiveness of Brazil for global investments in the lithium supply chain.
Includes chemicals and products containing lithium chemicals and refined lithium chemicals, such as cathode precursors and cathode paste.
"The New Lithium Decree is a significant positive step for Brazil to modernize and further integrate the country lithium sector into global lithium supply chains. It creates the regulatory conditions for Brazil's to extend its leadership in environmentally and socially sustainable pre-chemical lithium concentrate further downstream into refined chemicals and cathode precursors. Brazil's large reserves of natural gas offshore and abundant and inexpensive renewable energy provide the perfect "Scope 2" conditions for low carbon "Scope 1″ downstream industrial facilities in the lithium supply chain," said Cabral-Gardner.
Nuclear energy could be used to mine Bitcoin Satoshi Vision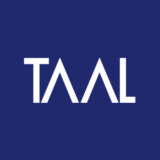 Companies in the cryptocurrency space that are primed to survive the crypto winter are going to need a number of different things going for them. First and foremost, they're going to need a steady, stable, and reliable source of renewable energy. Coal isn't going to cut it. If investors don't note that and go somewhere else, regulators are going to get on their case and make them change.
TAAL Distributed Information Technologies (CSE:TAAL) (OTC:TAALF) is already ahead of the game and getting even further ahead, as their subsidiary inked a hosting agreement with Lake Parime USA, itself a subsidiary of UK-based Lake Parime Limited, to provide data centre infrastructure and site origination to transform low-value energy into high-value sustainable computing power.
Lake Parime has a nuclear energy facility in Ohio that will host 3,000 S19J Pro bitcoin mining users representing 300 petahash per second when completely deployed. The project represents a milestone in TAAL's commitment to establishing hash power location independence on its network, while enabling Lake Parime to expand the range of clean energy sources powering its Powerbox deployments.
"This additional capacity is in line with our goal to reach both network location diversification and a total capacity across all sites of 2 EH/s of hash power at full deployment. We expect to continue increasing capacity this year, which we anticipate will drive higher mining revenue over time. We'll then use this mining revenue and infrastructure to drive our longer-term initiative of providing blockchain infrastructure as a service solutions into the enterprise market – an initiative well underway with over 30 customers developing enterprise blockchain applications using our proprietary tools," said Richard Baker, CEO of TAAL.
TAAL Distributed Information Technologies is involved in the blockchain services space, giving access to highly scalable blockchain infrastructure and applications on the Bitcoin Satoshi Vision (BSV) platform. It also develops, operates and manages distributing computing systems for enterprise users.
Details of the agreement include:
3,000 S19J Pro Bitmain ASIC (application-specific integrated circuit) miners will be installed by the end of September, 2022;
The mining machines will be hosted in Lake Parime's ASIC data centres (Powerbox) in a clean energy facility in Ohio, United States;
The deployment has a capacity of 10 megawatts (MW), or 300 petahash;
Taal can mine across all three SHA-256 based blockchain networks — Bitcoin Core (BTC), Bitcoinsv (BSV) and Bitcoin Cash (BCH) — switching chains economically and dynamically to optimize yield.
EV chargers connecting Ontario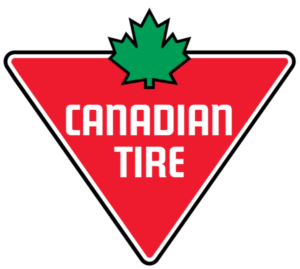 Canadian Tire (TSX:CTC) along the Ivy Charging Network's Onroute locations and the Ministry of Transportation and Natural Resources Canada have combined efforts to facilitate the swap over to electric vehicles.
One of the biggest issues regarding the swap between internal combustion engines over to electric vehicles is the lack of infrastructure, especially as it pertains to charging. This usually either translates into stronger batteries or more charging stations scattered along major highways and traffic arteries.
Natural Resources Canada invested CAD$8 million through its electric vehicle and alternative fuel infrastructure deployment initiative in February 2020 to help build the Ivy Charging Network. Ivy Charging Network is building electric vehicle charging networks through its Charge and Go level 3 and Park and Charge level 2 networks. The company has been doing this since 2019 and when it's finished there will be Ontario-wide connections from north to south and east to west.
Now specifically electric vehicle drivers can charge at 16 on route locations across Ontario's busiest highways. Each of Ivy's Onroute Charge and Go locations has between two and four chargers for EV drivers, and may add more. These support the charging requirements for all current EV models, including Teslas.
"We are excited to deliver on our commitment of bringing Ivy's trusted and reliable Charge & Go fast-charger network to Ontario's busiest routes in time for EV drivers to enjoy their summer road trips with confidence and ease. Through this partnership and the funding provided by Natural Resources Canada, we're ending range anxiety by providing reliable charging at convenient and accessible locations on Highway 401 and 400," said Michael Kitchen, general manager of Ivy Charging Network.
Quick Facts
Ivy Charging Network has installed 58 level 3 fast-chargers at 16 ONroute locations, offering charging speeds up to 150 kWs, delivering up to a 100 km charge in 10 minutes.
Ivy will open at the Trenton North and South ONroute locations by the end of this month and at the Barrie and King City locations by the end of 2022. Fast-chargers will be installed at the remaining three ONroute locations by 2025.
This partnership is part of CTC's ongoing expansion of EV charging infrastructure across Canada.
Ivy Charging Network is a joint venture between Hydro One and Ontario Power Generation.