Buying cannabis and doing good has never been easier.
TREC Brands is a company created by CEO and Founding Director Trang Trinh, which wears its heart on its sleeve—or values in its name. TREC is an acronym for trust, respect, equality and compassion, and these values are at the core of every business decision the company makes, Trinh told Mugglehead in a phone interview.
"What we've done is said to consumers, 'we will do the homework for you. We will search the country for premium quality weed and once we find a company that ticks off all the boxes for our standards then we will roll that weed under our brand," said Trinh.
The company is small but rising fast, and has been shortlisted for two Lift & Co Corp. (TSXV: LIFT)(OTCQB: LFCOF) Canadian Cannabis Awards, as "Startup of the Year," and "Womxn in Weeds—Trailblazer." The winners of the CCAs in the 32 judged and consumer choice categories will be announced on November 8 in Toronto at a black-tie gala at the Fairmont Royal York Hotel.
Canada has the chance to lead in a global cannabis industry 
"It's so rare that all eyes are on Canada to lead an industry and I think its our opportunity to do something right the first time around and make an impact that will last. That's really the promise behind TREC," said Trinh.
Trinh started TREC when, in 2018 while she was working as the head of Deloitte's cannabis mergers and acquisitions division, she realized cannabis itself would eventually become commoditized and it would be the brands, above all else, that would prevail.
Using cannabis to do good is based on two core principles, said Trinh. First, companies have to hold similar values to TREC at the core of their business, and second (though equally as important) the company has to produce a superior cannabis product. So far only Northern Green Canada, Flowr Corp. (CVE:FLWR), Agripharm (a joint venture between Canopy Growth (TSX:WEED)(NYSE:CGC), Green House Seed Co., and Organa Brands) and Aurora Cannabis (NYSE:ACB) products can be found under TREC's brands.
TREC launches three socially conscious brands 
TREC has launched three brands this year. WINK offers sativa-dominant pre-rolls to complement social situations; Blissed caters to the canna-curious female with a high CBD and one-to-one oil; and Thumbs Up Brand which hunts for the best cannabis at the best price all across the country.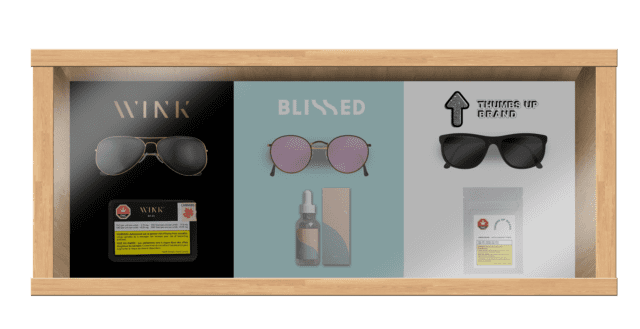 While it might seem odd to target a female audience, when studies have shown millennial males make up the bulk of current cannabis customers, Trinh said as the cannabis market evolves so will its customers.
TREC's research shows in 60 to 70 per cent of Canadian homes it is the female in the household who does the shopping, and therefore holds the purchasing power, said Trinh.
"In the early days of cannabis there weren't many brands that appealed or spoke to the women consumer, and that's a huge miss," said Trinh, adding while the brand caters to women it is not meant to alienate men.
Blissed markets to the canna-curious consumer who is possibly intimidated or uninterested in inhaling cannabis. The brand is also used as an educational platform that helps educate consumers about cannabis while tackling societal taboo subjects, like cannabis and sex or cannabis and mensuration, said Trinh.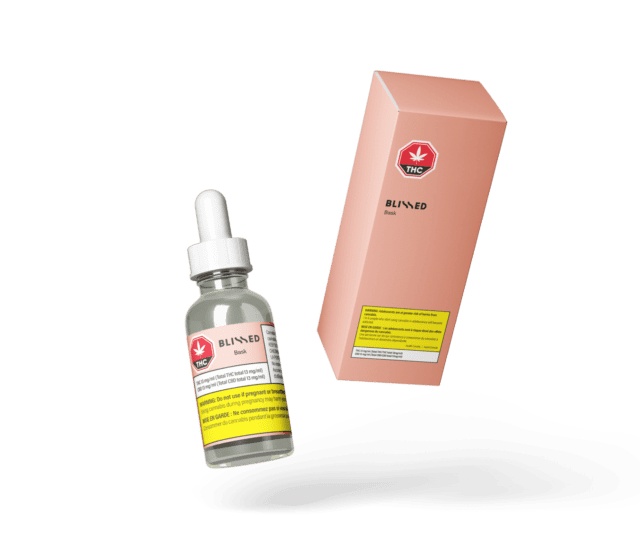 The year has been a bit like trying to build an airplane while also flying it at the same time, said Trinh with a laugh. Since legalization began, TREC has grown from one employee to 14 and launched its first two products (with four more set to launch before the end of 2020) — as well as sales, marketing and operating in an ever-evolving market.
Consumers should keep an eye out for second generation cannabis products which TREC will be launching in January or February with vapes and cannabis edibles offered in gummies and chocolates.
"We're in this for the long term though, so we're not just running the marathon we're sprinting it," she added.
Canadian Cannabis Awards nominations come as no surprise 
Trinh isn't surprised her company has been shortlisted for Startup of the Year.
"The team really deserves this and I feel like I'm the proud mom," she said. "Everyone we've brought on is so passionate and hard working with what they do. And I also like to think we have to work that much harder to ensure we can donate 10 per cent of our profits back to the community we operate in."
While it may have caught her off guard, it's no surprise Trinh has been nominated as a female trailblazer too—she's built gender equality into every aspect of her company. Her position as CEO not only allows her to pave the way for other women but also allows her to shape the cannabis industry towards gender equality, she said.
The nominations also allow her to showcase the rockstar mentors and friends who have gotten her to this point. Being nominated in the same category as Mimi Lam, co-founder of Superette, and Jo Vos, managing director of Leafly Canada, is a surprise and an honour, as they are women she has looked up to for a long time, she said.
Forward projections for TREC Brands 
The goal is to expand TREC across Canada over the coming year and then to branch out into international markets in 2020, said Trinh, while sticking to the company's original goal of becoming a household brand one day with many brands in different markets and some fun investments outside of cannabis too.