In the last five years, the role of cannabis in our society has arguably evolved at a faster rate than ever before in its history.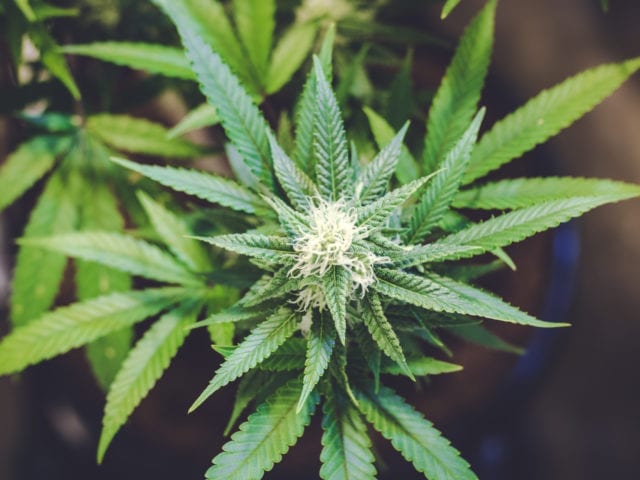 Canada was the first G7 nation to legalize cannabis last year for recreational use, and 10 U.S. states have done the same since 2012, with another 33 states legalizing medical marijuana. Not to mention, federal legalization looming ahead of the 2020 elections.  
But the social and policy changes are not limited to North America. From the Netherlands to South Africa, New Zealand to Italy, the stigmatization that cannabis once carried around the world is dropping, acceptance is growing, and prohibition is ending. 
And one of the major shifts that has come with society's pot revolution, is the emergence of the legal cannabis industry and how it has transformed the way products get from the cultivation stage, to the retail market, and into the hands of consumers. 
Even if you've never smoked weed in your life, you'll know from movies or friends, before the advent of a legal marketplace, scoring some ganja can be quite an ordeal. Street dealers, sketchy alleyways, drawn-out waits: in the black market it could take half your day to buy some pot—and you never even knew what you were getting.  
Alas, in more mature legal markets such as Colorado, Oregon and California, picking up some cannabis has been simplified to a trip to the closest dispensary.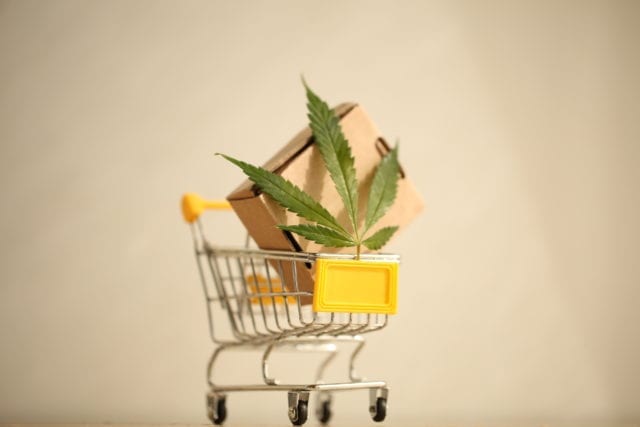 In California, there are 358 pot shops statewide as of the end of 2018, according to the Bureau of Cannabis Control—which has certainly revolutionized how consumers can access and buy marijuana. 
Users have more options and the peace of mind of walking into a regular store on a regular street in broad daylight to buy cannabis.
Consumer world transformed
But looking at the big picture of consumers in modern society, what other major transformation has occurred? 
With the rise of the digital era and the expansion of e-commerce and the sharing economy, brick-and-mortar stores only represent a portion of how consumers buy goods and services.  
In fact, online shopping sales reached more than $500 billion in the U.S. in 2018, up 14 per cent over the previous year, according to U.S. Census Bureau figures. And with around 80 per cent of Americans now making purchases online, it is causing historic meltdowns, store closures and bankruptcies in the retail sector.  
Whether you're looking for a ride, booking a hotel or ordering a pizza—specialized logistic platforms from Uber, Airbnb to Doordash—have transformed the world for consumers, who are now only a few thumb clicks away from getting what they want.  
Regulatory burdens stymie
legal
cannabis market
But how does that fit in with the cannabis market for consumers? 
The legal marijuana market is still in its infancy but evolving at a rapid pace. And so far many legal markets have seen major disruptions to the supply chain due to industry's slow adaptation to onerous government regulations.  
Cultivators, distributors, manufacturers, packers, extractors, and retailers all have to navigate through a thicket of red tape to get cannabis products into the hands of customers.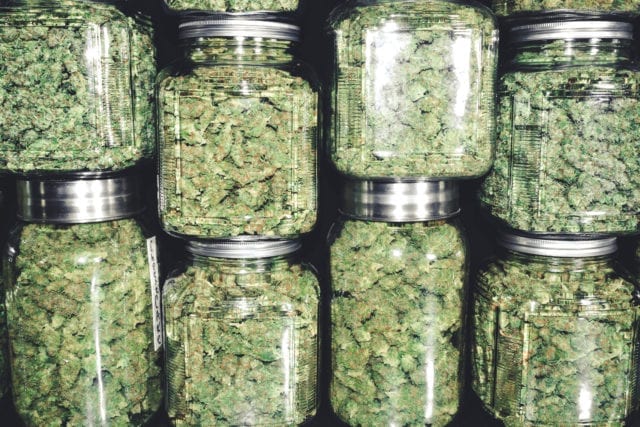 In California today, a licensed grower can't legally transport their crop to their own licensed extraction facility across the street without hiring a licensed distributor.  
So far, regulators seem to be treating the plant like it's plutonium, and the heavy restrictions have stymied not just the legal market's supply chain but overall industry success, while allowing the black market to flourish.  
And it may seem somewhat groundbreaking that a consumer in California can now walk into a recreational cannabis dispensary in broad daylight. But with the state's population of nearly 40 million, the said 358 legal pot shops means there is less than one store per 100,000 residents (as of the end of 2018).  
In major population centres such as Fresno or Bakersfield, or along a stretch down Interstate 5 between San Francisco and Los Angeles, the closest recreational store is more than an hour's drive away. 
This issue is blamed on the dual-licensing system in California where retailers require both state and local government permits. Even at the community level the red tape burden can be felt with only 70 of the state's 482 cities allowing adult-use retail stores. 
A revolutionary platform to transform the industry and become the 'Amazon of cannabis'
So how can this improve? How can the legal cannabis industry adapt a new logistics system that allows for it to get past burdensome regulations and thrive and beat out the black market because it serves the consumer best? 
The answer can be found in California and it is called ManifestSeven (M7)— or "the Amazon of cannabis" —a first-of-its-kind cannabis logistics company that has created a fully integrated omnichannel platform for both businesses and consumers through its distribution hubs across California.
"It fundamentally comes down to a philosophical worldview," said ManifestSeven CEO Sturges Karban in a phone interview. "You are either building an enterprise to service the industry as it exists today or you are building one that will service the industry we know will exist tomorrow." 
The Commerce-based company has built a way to service and support every vertical in the supply chain, from B2B wholesale to on-demand consumer deliveries — always with a laser-focus on compliance.  
What that ultimately means is the ability for either an enterprise operating in the space, or for a retail end user, to order a product from anywhere, and have that product order fulfilled from anywhere in California, Karban said.  
But ManifestSeven is not just a logistics cannabis company that moves products up and down the state in trucks. Nor is it a simple e-commerce business that connects retailers with consumers with cannabis goods.  
What separates M7 from any other distribution or retail company in the cannabis space, is not only has it integrated every aspect of the industry from cultivation to extraction to wholesaler to consumer access, but it's done so with complete compliance with the law.  
Meaning every regulatory box has been checked with the company's multiple purchased licenses. This allows all verticals within the industry to speed up the process of getting cannabis from cultivators along each step of the way into the hands of customers.  
"That is the model ultimately that we will replicate and roll out across the rest of the United States opportunistically after we've proven that concept in California," said Karban.   
How
ManifestSeven
evolved into a cannabis superhighway
Before Karban's ambitious goal of building ManifestSeven into the "Amazon of cannabis," the company started five years ago as MJIC Inc., an investment business and venture capital firm that noticed there were very few professionally managed platforms or portfolio approaches to actually get exposure to cannabis as it was evolving.  
Karban, a Harvard University alum and seasoned investment banker, teamed up with other investment professionals and spent three years building a domain expertise, trusted brand, and rolodex of industry relationships to offer professionally-managed exposure to those investors interested in the single largest cannabis market in the world—California.  
As part of this strategy, MJIC acquired the "Marijuana Index," which tracks U.S. and Canada-traded weed stocks and has been used as the baseline for market participants ranging from retail investors to cannabis ETFs.  
Then in 2016, when California legalized recreational cannabis use, the MJIC team decided to leverage the expertise they built as investors and pivot into the space as operators. They could see early on how regulatory framework posed fundamental systemic problems around the supply chain and started focusing on buying licenses to address this.   
On top of its compliance focus, MJIC branched out and acquired its flagship ancillary cannabis e-commerce business, Rolling Paper Depot to sell non-THC goods like lighters, rolling papers, and consumables. Later, it launched its ancillary subscription platform, Hippie Butler to attract a loyal consumer base with personalized "sticky subscription models" for those same type of products.   
Karban took over as CEO in 2017, and the team wanted to further formulate a strategy to address the supply chain issues caused by regulations, but they also sought to steer clear from the cultivation side of the industry.   
"In looking at the landscape, we also wanted to be commodity agnostic. We saw anything on the cultivation side as ultimately a race to the bottom," Karban noted.   
Instead, MJIC invested in building a distribution hub by acquiring its first licensed distribution centre in Coachella along with licensed distribution centres in Long Beach and Oakland. They also set up a sidecar fund to further invest in real estate with RE-company Vicinity.  
Along came 2018, and MJIC further zeroed in on supply chain issues and the omnichannel integration platform was born.  
"In looking at really where the need was, it was in B2B infrastructure from a license perspective, B2B services particularly distribution, packaging and manufacturing and then ultimately a deficiency in the number of channels that were available on the retail end for consumers," Karban said.  
MJIC/M7 offers consumers a desired retail experience
Still in 2018, MJIC had already realized cannabis consumer needs weren't being met—especially in demographics such as seniors, women and millennials—and wanted to change the retail experience to fit with the modern day.
To help address this, the company acquired a foundational retail cannabis delivery business, MDelivers, and retail cannabis subscription business, MyJane.
Karban said the cannabis logistics firm directed its energy on giving consumers who "wanted to replicate a conventional retail experience whether that was in On Demand Delivery, e-commerce or even the retail experience walking into a brick-and-mortar dispensary or storefront."
The acquisition of MyJane was a perfect example of offering consumers something unique in the cannabis space. The California-based wellness technology platform offered women a personalized cannabis experience by discreetly delivering products to their homes.
MyJane conducted a poll that showed 79 per cent of women in Orange County were interested in using cannabis as a wellness option, but only 30 per cent felt comfortable to visit a local dispensary.  
ManifestSeven's
path for takeoff
2019 has already been a breakthrough year for ManifestSeven but with much more just around the corner.  
In March, the company successfully closed a private round of financing resulting in gross proceeds of U.S. $15 million.  
"This financing will significantly accelerate our growth strategy as we continue to build MJIC's integrated distribution and retail platform across the entirety of the cannabis ecosystem," said Karban in a release. (Later in the month, the company changed its name from MJIC to ManifestSeven.)  
The money will be used to hire key executives, expand M7's licensed distribution infrastructure, enhance its manufacturing capabilities, and increase the depth of its reach across multiple retail channels throughout California and the rest of North America.  
ManifestSeven has also assembled a portfolio of licenses, trucks and warehouses across California, which it will continue to grow as it builds out its legal corridor for cannabis stretching from San Diego to Sacramento and beyond.  
In anticipation of expanding its retail strategy through the imminent acquisition of its first flagship dispensary in Orange County (to which it will immediately add both delivery and subscription operations), ManifestSeven is poised to launch the new Weden retail brand across California.  
Weden will unify all of M7's brick-and-mortar retail operations and associated on-demand delivery services under a multifaceted brand—thereby rendering the retail experience for consumers consistent and familiar whether they are walking into a physical Weden store or placing an online order on Weden's delivery platform.  
To tie all these components together, M7 also recently completed the acquisition of 1-800-CANNABIS, which it has positioned as a singular access point taking users seamlessly throughout the entire M7 infrastructure — whether they're a business looking for M7's logistics, wholesale, and distribution services or a California consumer in the state seeking to purchase products across any of M7's integrated retail channels and platforms.  
1-800-CANNABIS was repurposed not just as a phone number that will take you to a call centre in a live way, but also online mobile native app, PWA, for every available platform.  
"It's amazing what the value of that that kind of asset can be," said Karban. "A singular access point such as this, which can be accessed from any device and lead you to whatever product you might be looking for anywhere in the state, was what made Amazon's platform so engaging and disintermediating across the entirety of the retail landscape 20 years ago. That is what M7 is doing today with legal cannabis."  
ManifestSeven
set to go public
In April, the cannabis company announced shareholder approval to consummate a merger with a wholly owned subsidiary of Vancouver, Canada-based P&P Ventures Inc.  
It's a move that will allow ManifestSeven to becoming a publicly traded company on the Canadian Securities Exchange (CSE) with the requested trading symbol of MSVN. 

"As M7 continues to build out a fully-compliant cannabis infrastructure across California, this transaction will enable the company to aggressively execute our long-term growth strategy and create value for all of our shareholders. We were overwhelmed by the shareholder turnout and support for the next phase of M7's evolution," Karban said in the release.  
Haywood Securities, Inc., a leading Canadian independent investment bank, assisted in ManifestSeven's $15 million private placement in March, and will continue as a financial advisor in connection with the merger and M7's capital raising activities after its initial listing. 
"The formation of the capital markets up in Canada, both public and private, has basically given rise to the Silicon Valley of the space, so to speak," said Karban.  
The original idea was to have M7 listed on the CSE by June, but this was delayed for the company to keep focusing on its extensive private fundraising efforts that have exceeded three times its target, the company said.  
Karban said the company is also focusing on near-future acquisitions and the company stated it wants to consolidate during the summer months and then go public in the fall.  
"Market timing is important and the company's board, management team and bankers universally agree visibility and momentum will be much stronger after the summer holidays," the company said in a statement.  
Current trajectory, success outlook
Manifestseven is a big believer in integrating everything. 
And because of the regulatory constraints for THC-products that can only be sold interstate, and partly due to the increased popularity for CBD products, the highly touted non-psychoactive compound blowing up the wellness space, the company expanded with ancillary businesses based in Colorado and Phoenix that can reach a global market.   
By the end of the summer, ancillary retail and distribution channels will assume warehouse space of nearly 40,000 square feet to support branded CBD operations – including:  
White Coat Hemp Co.

(CBD e-commerce)

 

Puff Pack, LLC

(ancillary e-commerce)

 

The Hippie Butler

(ancillary subscription)

 

CM Smoke Supply

(ancillary distribution)

 
 "There are hundreds of thousands of customers that you can acquire through the ancillary business that logically have an affinity with your THC business, but you have a much wider net to cast by virtue of the fact that you don't have the encumbrance of the regulation," said Karban.  
ManifestSeven's ancillary businesses compliment the company's overall footprint in the cannabis space and have helped drive revenues.  
By August of this year, upon completion of a roll-up strategy that has already consolidated three additional revenue-generative enterprises in the last five months alone, here are some of the other key figures for the company: 
More than 38 license that are fully active across California

 

7 facilities

totalling

more than 100,000 sq. feet of distribution and manufacturing space

 

$5.2 million in revenue at the close of its fiscal year ending in November

 
$10 million in run rate revenue by the end of March

 

$60 million in combined consolidated run rate revenue by August

 

150+ employees & operational

centres

in 3 states 

 

$24 million in Vicinity Real Estate Fund

 
On completion of the aforementioned shareholder meeting, M7 has elected a new board of directors and officers that will take the company into completion of the transaction and listing on the CSE: 
Sturges Karban — President and Chief Executive Officer 
Urban Smedeby — Executive Vice President 
Jordan Gerber — Chief Financial Officer 
Dmitry Gordeychev — Chief Investment Officer 
Pierre Rouleau — Chief Operating Officer 
Larry Horwitz — Corporate Secretary

Jarrod Smith — President of M7 Omnichannel 
Daniel Sekers — Non-Executive Director and Chairman 
Kristin Fox — Non-Executive Director 
Scott Wessler — Non-Executive Director 
ManifestSeven and the cannabis industry moving forward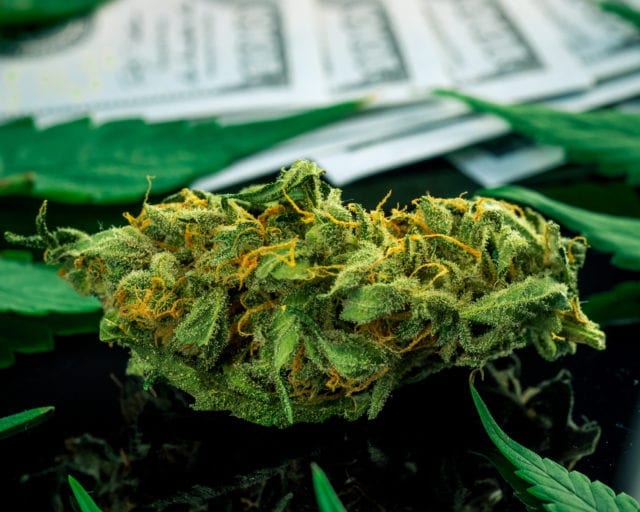 The legal cannabis market is on a continued path of unprecedented growth, and with U.S. federal legalization looming, the frenzy is on for companies trying to claim first-mover advantage. 
"If you're living in California, for example, in this space it feels like a land grab. There's that much kinetic energy around it," Karban said.  
But no other cannabis company in the world is designing a logistics business with a fully integrated omnichannel platform for both businesses and consumers through its distribution hubs across the world's biggest weed market in California.  
"The real value here is whatever happens at the federal level and whatever happens at the state level, ultimately your ground game is at the local level. It's the local licenses, it's the municipal licenses, those are your nodes that really create the barrier to entry," said the M7 CEO.  
Ultimately, it's because of the laser-focus on compliance at the local level that gives ManifestSeven its indisputable value and promises to revolutionize how pot is sold and bought in the legal market—and not just in the state of California, but the company plans to colour in the map one state of the time.  
So if federal legalization were to happen, why wouldn't the e-commerce giant Amazon just be able to sell cannabis online? The answer lies exactly in acquiring the regulatory framework at the local level.  
"What's really proprietary is being able to configure the access points throughout the largest market in the world in a way that, once the federal reform comes, the only way to be in this business if you're in Amazon is to buy us. That's the chess game," Karban said. 
Top image via M7
jared@mugglehead.com
@JaredGnam