No matter where you get it—from Twitter and Facebook feeds to your local newspaper—the news isn't good. So today's Mugglehead technology roundup features five companies either providing good news or receiving good news.
Good news for hepatitis B sufferers

Ionis Pharmaceuticals (Nasdaq:IONS) announced positive results from an analysis of the Phase 2b B-Clear clinical study its investigational antisense medicine to help treat chronic hepatitis B called bepirovirsen.
Bepirovirsen, formerly called IONIS-HBV, is an investigational antisense medicine Ionis manufactured to reduce the production of viral proteins associated with hepatitis B virus (HBV) infection and replication, including hepatitis B surface antigen. This antigen is present in both acute and chronic hepatitis B infections and is associated generally with poor prognosis with the infection.
"Chronic hepatitis B represents a significant healthcare challenge for which there is particular need for new treatments that provide a longer-lasting solution. Data from the Phase 2b B-Clear study demonstrated the potential of bepirovirsen to provide rapid reductions in hepatitis B surface antigen in both patients not on nucleoside analogue treatment and those on stable NA therapy. These findings, together with results of previous clinical studies, support GSK's plan to initiate a Phase 3 clinical study evaluating bepirovirsen," said Sanjay Bhanot, M.D., Ph.D., senior vice president, chief medical officer and metabolic and liver franchise leader at Ionis.
Ionis has been involved in RNA-targeted therapy for more than three decades. The company has three marketed medicines and a late-stage pipeline highlighted by cardiovascular and neurological franchises.
The study included two parallel cohorts. The first had patients receiving NA treatment and the other for patients who were not on NA. Patients from each were randomized one to four within each cohort, and treatment was administered weekly with or without leading doses on days four and 11 of the study.
Bepirovirsen 300 mg with LD for 24 weeks;
Bepirovirsen 300 mg with LD for 12 weeks then 150 mg for 12 weeks;
Bepirovirsen 300 mg with LD for 12 weeks then placebo for 12 weeks;
Placebo with LD for 12 weeks then bepirovirsen 300 mg without LD for 12 weeks.
In both cohorts, virologic responses were observed at the end of treatment:
For those patients receiving NA treatment (n=227), 24 weeks treatment of 300 mg bepirovirsen weekly resulted in HBsAg < LLOQ and HBV DNA < LLOQ in 28% of patients at end of treatment.
For patients not on NA (n=230), 24 weeks treatment of 300 mg bepirovirsen weekly resulted in HBsAg < LLOQ and HBV DNA < LLOQ in 29% of patients at end of treatment.
The durability of these responses is being assessed.
Patients with high or low baseline hepatitis B e-antigen, who didn't have said antigen prior to the trial, and who received NA treatment (or not), indicating that the drug has the potential to treat segments of the popular with chronic hepatitis B. That is definitely good news.
Serious adverse events (side effects) were seen in under 1 per cent of patients receiving the experimental treatment and one per cent of patients and also in one per cent of patients who were not on NA. The side effects were reported in three and four per cent of patients receiving NA treatments respectively, and those who were not on NA. There were no clinically meaningful differences in effects across treatments arms in either trial.
Chronic hepatitis B infection is caused by the hepatitis B virus and effects nearly 300 million people worldwide.
PODA offloads their intellectual property assets to Altria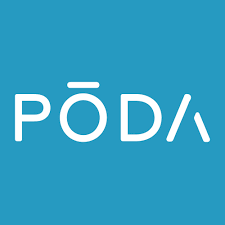 The good news here is for Poda Holdings (CSE: PODA) (OTC: PODAF) shareholders as the company, and its owners, have packaged up all the assets and properties and sold them to Altria Client Services, which is a subsidiary of Altria Group (NYSE.MO) for USD$100.5 million.
The company will then change its name to Idle Lifestyle and its ticker to IDLE.X, and then expects to trade as an inactive user on the Canadian Stock Exchange.
"The completion of this sale represents the culmination of a tremendous amount of effort from the entire Poda team, and I am extremely proud of what we have accomplished. I believe this Transaction provides maximum value for the Company and its shareholders, and I know our innovative technology is now in good hands with Altria," said Ryan Selby, Poda's CEO.
PODA is a tech company that has developed a multi-substrate heating capsule technology using biodegradable single use capsules. These capsules are both consumer and environmentally friendly. The design prevents cross-contamination between heating devices and the capsules, which means cleaning requirements are vastly reduced, increasing convenience and enjoyment. PODA's technology holds a patent in Canada and is patent pending in over 60 other countries, extending to 70 per cent of the global population.
Pursuant to the Asset Purchase Agreement, as consideration for the Purchased Assets, ALCS paid the aggregate sum of US$100,500,000, as follows:
(a)US$55,275,000 to the Company on closing of the Transaction (the "Closing"); and

(b)Up to US$45,225,000 to the Owners, US$22,675,000 of which was paid to the Owners on Closing (with the remaining US$22,550,000 subject to escrows and holdbacks).
Altria is best known for their portfolio of successful companies—the most well known being Philip Morris USA. Others include John Middleton, a leading U.S. cigar manufacturer. Their smoke free portfolio includes U.S. Smokeless Tobacco Company, Helix Innovations, which is into oral nicotine packages. Finally, the company has exclusive commercialization rights to IQOS Tobacco Heating System and Maloboro Heatsticks and an equity investment in JUUL Labs.
Beyond smoking and smoking related stocks, Altria also has equity positions in Anheuser-Busch InBev, which is the world's largest brewer, and Cronos Group, a Canadian cannabinoid company.
There's a new bitcoin miner in town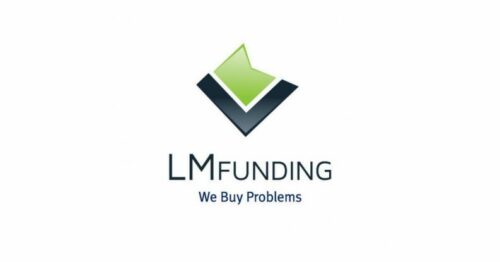 Bitcoin's down and the big boys are starting to wonder whether it's worth their while to burn through as much power and operational expenses to keep functioning. It's the catch 22 of Bitcoin mining—you need to spend money to mine bitcoin, but mining bitcoin isn't making enough money right now. But it might in the future.
It's not such a conundrum for smaller operations or for companies looking to diversify into the cryptocurrency mining angle. Take for example, LM Funding America (Nasdaq: LMFA), which entered into a hosting and services agreement with a data hosting company operating in multiple states. The deal will include hosting of up to 4,200 of LMFA's S19J Pro Antminer Machines.
One of its subsidiaries, US Digital Mining and Hosting, is looking to get into the game while prices are low and it's spending the money to get top of the line equipment. In this case, low prices and lower barriers to entry are good news for companies looking to get into the game.
The Bitmain S10J Pro Antminer is a high hash rate machine for coins using the Secure Hash Rate (SHA 256) algorithm for mining. Mostly, these are Bitcoin and its derivatives. The devices generate 100 Terahash per second (100 TH/s) and have an average power consumption of 3,000 kilowatt hours.
"We understand that our machine suppliers' supply chain issues have been largely resolved based on the information available to us, and we currently anticipate our mining operations will commence in the third quarter. As a result, we anticipate having approximately 5,000 mining machines operational in the fourth quarter of 2022, currently expected to be capable of generating approximately 764 Bitcoins per year.  We also plan to take advantage of the current disruptions in the market by seeking to purchase miners at attractive valuations while hosting the machines where we can find the most economical power and quality service," said Bruce M Rodgers, chairman and CEO of LM Funding.
The company anticipates that when all of its 4,200 machines are running at the new facility, it will have increased its total capacity to 420 petahash, capable of mining 53 Bitcoin per month based on present rates of difficulty. The company also anticipates that all of its 5,000 recently bought miners, including 800 not being hosted by the new vendor, will be online and generating bitcoin by Q4, 2022, with a total operating hashrate of 504 petahash.
LM Funding America is a technology-based finance company that provides funding to nonprofit associations in Florida, Washington, Colorado and Illinois. It funds a portion of the associations' rights to delinquent accounts selected by the associations arising from unpaid assessments. Cryptocurrency mining is a new venture.
BioMarin gets recognition for hemophilia drug. Next step is official approval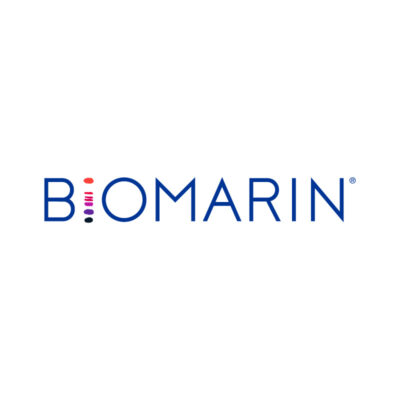 Good news for BioMarin Pharmaceutical (Nasdaq:BMRN) today as the Committee for Medicinal Products for Human Use (CHMP) gave the nod to the company's investigational gene therapy, valoctocogene roxaparvovec, for Hemophilia A patients to proceed to the marketing phase.
This isn't regulatory approval. That comes later. Final approval from the European Commission is expected in Q3, 2022. The results are typically consistent with the CHMP recommendation.
"Today's positive CHMP opinion for Roctavian has the potential to addresses the unmet medical needs in severe hemophilia A by providing a treatment option that has been shown in clinical studies to  maintain effective levels of endogenously produced coagulation Factor VIII over multiple years with a single intravenous administration.  Currently available treatment options require long-term, chronic use with a high degree of compliance to a prescribed schedule to be effective. We are grateful to the patients, investigators and community who have been an integral part in reaching this important milestone that brings us one step closer to delivering on the promise and ingenuity of gene therapy.  We are proud of this scientific accomplishment and committed to the ongoing study of Roctavian," said Hank Fuchs, M.D., president of worldwide research and development at BioMarin.
BioMarin is a global biotech company involved in the development and commercialization of innovative therapies for people with serious and life-threatening rare diseases and medical conditions. The company selects what disease candidates it will chase from whether or not it represents a significant unmet medical need, as well as have well-understood biology and give the company the opportunity to get a first-to-met product offering or another significant benefit over what's presently on the shelves.
The drug in question is going to be marketed under the brand name Roctavian and it's indicated for treatment of severe hemophilia A, a hereditary blood disease, in adults without a history of factor VIII inhibitors and wihtout antibodies associated with adeno-associated virus serotype 5 (AAV5). Roctavian is the first gene therapy to get this recommendation for approval in Europe for hemophilia A.
The numbers are only approximate, but the estimates are that more than 20,000 adults across Europe, Middle East, and Africa are affected by severe hemophilia A. BioMarin expects this approval to translate into more patient sales in the Middle East and Africa.
"The positive CHMP opinion offers hope for a new treatment option for people with severe hemophilia A, who have been bound to lifelong treatment and still experience serious health complications, such as breakthrough bleeding, pain, and joint damage, as well as having to constantly consider their condition in all aspects of their lives. The robust data set from the clinical trial program underscores the potential impact of gene therapy for patients, including a substantial and sustained reduction in bleeding that would have previously required Factor VIII infusions," said Professor Johannes Oldenburg, director of the Institute of Experimental Haematology and Transfusion Medicine and the Haemophilia Centre at the University Clinic in Bonn, Germany.
SS&C Launches New Asset Allocator Platform for Institutional Investors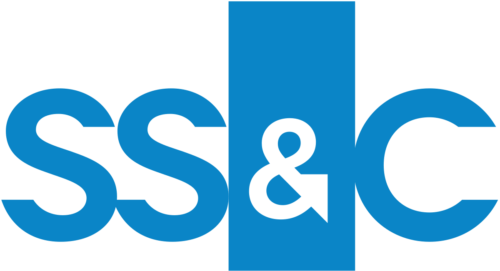 SS&C Technologies Holdings (Nasdaq: SSNC) announced the launch of its Asset Allocator Platform powered by FundHub, a technology solution for institutional investors.
The platform provides a software-plus-service solution for investors like pension funds, endowments, foundations, insurance companies, and more.
"FundHub provides my office with a holistic view of our portfolio holdings and fund document repository, putting performance analysis, portfolio and fund management at our fingertips," said Philip Treick, University of Wyoming Foundation Chief Investment Officer. "With the SS&C service team collecting, reconciling and processing all investment activity and managing treasury operations on a timely basis, my team can focus on the business of investing while still maintaining full control of our investment operations."
SS&C is provides services and software for the financial services and healthcare industries. Operating out of its headquarters in Windsor Connecticut, the company has been around since 1986. It's since expanded to offices all over the world. Now some 20,000 financial services and healthcare organizations of all sizes, rely on the company for their expertise, scale and tech.
Presently, clients are migrating onto the platform, along with new clients from the University of Wyoming Foundation. The foundation has converted its portfolio of over 100 private funds, taking advantage of SS&C's team of fund accountants to convert historical performance data going back to 1998.
"We are pleased to offer this enhanced combination of best-of-breed technology and investment operations services to our asset allocator clients. This new platform leverages our capabilities as the world's leading fund administrator and financial software provider enabling investment and operations professionals to obtain more accurate and timely information and focus on value-added activities," said Christopher Kundro, managing director of Global Fund and Allocator Services.