Most of us don't spend too much of our day wondering where our food comes from. Some of us definitely do—folks who worry about the ethical and social and environmental factors that made up their planet, but most of us?  No.  Food comes from the back of supermarkets to be restocked.
But there's an entirely different pipeline of potential investment opportunities that exist one step behind the supermarket.
Here are five companies responsible for bringing the food to your table.
Food tech company gets eastern seaboard distribution

The Very Good Food Company (NASDAQ: VGFC) (TSXV: VERY.V) announced its increased U.S. retail expansion with an agreement with The Giant Company.
Giant's distribution net includes the states of Pennsylvania, Maryland, Virginia and West Virginia, as well as delivery and online shopping in New Jersey. This retail distribution expansion widens Very's availability on the U.S. Eastern Seaboard.
"This is yet another win for our team in line with our refocused strategy of expanding our retail footprint Giant is known as a forward-thinking company and has a history of successfully introducing innovative brands to consumers. Their inclusion of our Meatballs, Cajun & Bratwurst sausages, and The Stuffed Beast products is yet another opportunity for us to gain new customer adoption. With our natural and clean plant-based ingredients, we are confident in our products' ability to perform well within Giant's HNO venue," said Parimal Rana, CEO of Very Good.
The Very Good Food Company is a plant-based food technology company involved in putting nutritious and delicious plant-based meat and cheese products on the tables of everyone looking for an alternative. The company's core brands are The Very Good Butchers and The Very Good Cheese Company.
In contrast, The Giant Company is an American supermarket chain spread out over the eastern seaboard of the United States. It's also a subsidiary of Dutch multinational retail and wholesaling company Ahold Dehaize, which also owns Giant Food of Landover, Maryland. Overall, the company sports 190 stores, 133 pharmacies, 105 fuel stations, and 175 grocery pickup hubs. Sister companies include Food Lion, Stop & Shop, and Hannaford Supermarkets.
This comes as the consequence of Giant's decision to increase its plant-based food offerings as it strengthens its healthy eating options. The retailer believes Very's products will bring in a wide range of shoppers, from folks who aim to avoid buying and eating animal products to others chase a vegetarian diet or trying to eat more flexitarian. Very Good's Butcher's Select line includes multiple different non-meat alternatives, including meatballs, cajun and bratwurst sausages.
Bioharvest Sciences receives 1,000-kilogram Vinia order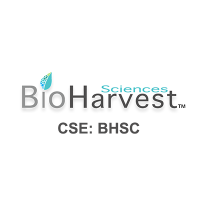 Batory Foods placed a purchase order with Bioharvest Sciences (CSE:BHSC) for 1,000 kilograms of the company's proprietary nutraceutical product, Vinia, to be delivered by the end of December, 2022.
Batory is one of the top three companies in the nutraceutical and food and beverage ingredient segments in the market. It's also now the exclusive business to business distributor of Bioharvest's nutraceutical options and expected Hemp based cannabis products in the United States.
"Teaming up with Bioharvest Sciences from the get-go was a strategic diversification of our product portfolio to include on-trend and high-end functional ingredients. We have identified major end customers who can appreciate the value of the scientific and clinical based Nutraceuticals from Bioharvest and are convinced of the prospects of integrating these into their offerings to consumers," said Vince Pinneri, president of Batory Foods.
The core company behind this deal is Bioharvest Sciences, a fast-growing biotech firm that's developed a patented bio-cell growth platform capable of growing the active and health-promoting ingredients in fruit and vegetables at scale without requiring the plant itself. The technology is economical, consistent and environmentally friendly because it isn't privy to the same processes that traditional agriculture employs.
What does Vinia do?
"Daily consumption of VINIA boosts overall wellness, as it helps dilate your blood vessels, which in turn, promotes healthy blood circulation, aids healthy arteries and supports blood pressure already within a normal range," according to the company.
The deal is more significant than just the size. It's also a lucrative deal for the company and reflects the willingness of customers to pay a higher price for Vinia. The adoption and acceptance of the product by the US market is in evidence by recently released sales growth and projections.
Vinia sales at a glance:
VINIA® sales orders reached a record high of USD 947k representing 99% growth compared to Q2 2021 and 24% growth compared to Q1 2022
BioHarvest reiterates guidance for year-on-year sales orders growth of 2.5-3.5X to reach USD 5M – 7M
Started production of VINIA® at new 20 tons/year facility enabling the scaling of VINIA® sales and conversion of current 2 tons/year facility to Cannabis
Applied for the Cannabis production license in Israel
Unveiled the profile of its unique Cannabis composition triggering serious partnership discussions with several Cannabis Multi State Operators (MSO's) in the US
"We made a sound decision in September 2020 to partner with Batory. This partnership reflected their vote of confidence in the scientifically and clinically proven advantages of BHSC's technology and portfolio of unique products. Batory has been a great partner to help us drive the required disruption in the nutraceutical ingredients industry. This latest purchase order is just the beginning of what is a mutually beneficial long-term relationship and we look forward to partnering with Batory on our journey for Vinia to be included as a strategic ingredient in major brands in the nutraceutical, and food beverage industries," said Ilan Sobel, CEO of Bioharvest Sciences.
AgroFresh produces next generation of food preservation tech

Throughout human history we've been trying to find new and novel ways to keep food fresh longer. It was one of our biggest stumbling blocks as a civilization, and when we finally solved it by inventing refrigeration, it allowed us to expand out beyond simple agriculture. It's a truly ancient technology—a safe and secure way to store our food, and to push its lifecycle forward so we can preserve the maximum amount of nutrients.
AgroFresh Solutions (NASDAQ:AGFS) invented SmartFresh over twenty years ago. The system is a brand of synthetic produce quality enhancer containing a chemical called 1-methylcyclopropene (1-MCP). What 1-MCP does is block the effects of ethylene. It is applied in storage facilities and transit containers to slow the ripening process and the production of ethylene in fruit.
Now the company is expanding its SmartFresh Inbox in California with the California Department of Pesticide Regulation's (CDPR) approval for a new range of crops.
Over the past two decades SmartFresh has expanded out to service 25,000 fruit storage rooms worldwide. Now the company has seven innovation centres on four continents in key fruit growing regions.
"At AgroFresh, we are driven by a spirit of innovation and unparalleled customer service, and we are delighted to be able to bring SmartFresh InBox to more of our U.S. customers. In the fight against food loss and waste, it is essential to make better solutions more accessible to our customers. SmartFresh InBox offers the convenient, flexible, and easy-to-use application process that will help bring the best tasting, highest-quality fruit to market," said Michael Hamby, chief commercial officer for AgroFresh.
AgroFresh is an agritech innovator with a focus on preventing food loss and waste while conserving the planet's resources through their science-based solutions, data driven digital technologies and customer services. AgroFresh supports growers, packers and retailers with solutions across the food supply chain to improve upon quality and extend the shelf life of fresh produce.
"California is the largest and most diverse fruit growing region in the U.S. and our customers there need more flexible application methods and products to help preserve and protect the crops they oversee," said Sarah Enescu, Commercial Business Director for AgroFresh. "We are excited to bring our full portfolio of SmartFresh solutions, services and application methods to our customers to help improve the quality and freshness of a broader range of crops."
Ethical and sustainable collagen products are within our reach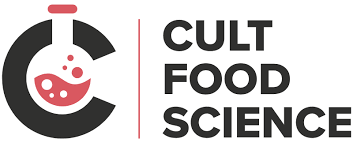 CULT Food Science's (CSE: CULT) (OTC: CULTF) affiliate, Jellatech, achieved a milestone by creating and producing a cell-based collagen product.
Jellatech is a biotech startup dedicated to producing sustainable animal-free collagen. After two years of research and development the company has successfully produced a full-length, triple-helical collagen that is identical to native collagen, but without needing the use of animals in its production. This is a big deal for Jellatech, which prioritizes sustainability and ethical production.
"It is becoming more and more evident that we need to change many of our existing practices and the way that we sustain our planet. This achievement just shows that we have a way and now we have laid the stepping stones for a sustainable future of protein production," said Stephanie Michelsen, CEO of Jellatech.
Cult Food Science is first and foremost an investment platform focused on cellular agriculture that's working to advance the development of technologies to help push forward an agenda of sustainable, environmental and ethical solutions to the global factor farming crisis. The company's aim is to provide investors with exposure to the best startups, private or early-stage cultivated meat, cell-based dairy and other cultured food companies globally.
Collagen is a protein naturally produced in the body. It's also a popular supplement and beauty product that provides claim to improve skin quality. The claims include improving skin elasticity, reduction of visible wrinkles and improvement of blood flow to the skin. Existing collagen deterioration is a byproduct of aging, and it becomes difficult for the body to produce more. Now many people are turning to collagen supplements, usually in powder form, although there are also capsules and liquid supplements.
"We are proud of Jellatech for producing its first cell-based collagen. It truly is a step in the right direction for the venture, as well as for the cellular agriculture industry. A milestone like this is key to achieving the global goal of creating a future with a more sustainable food industry. The CULT team is excited to see what Jellatech continues to create and is keen to continue helping Jellatech in any way. Being able to watch companies like Jellatech that are as dedicated to cellular agriculture, sustainability and food security as we are is very rewarding, as it means that we are on the right path and the global food security crisis may one day be a thing of the past," said Lejjy Gafour, Chief Executive Officer of CULT.
Progressive Planet doesn't shirk the dirty job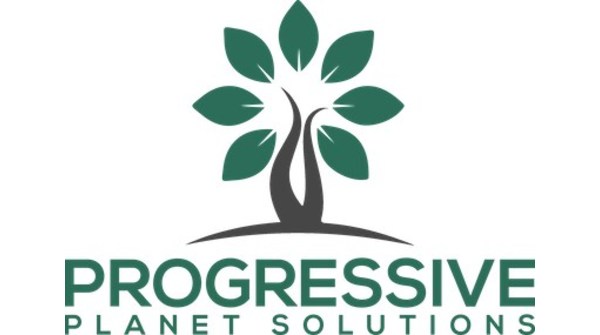 Food production is more than just seeds, harvests, refrigeration and distribution. The environment those seeds grow in is an important part of the process and an entire sub-sector relating to finding cheaper and more environmentally friendly ways to generate and use fertilizer has arisen to meet the demand.
Progressive Planet Solutions (TSXV:PLAN) is one of those companies. Progress has recently expanded into custom-blended regenerative fertilizers and soil amendments using new blending equipment.
Progressive Planet has performed seasonable, single-ingredient toll-processing of regenerative fertilizer powders since August 2020 at its pilot plant. The plant has now been completely disassembled with all of its industrial sized equipment shuttled off to Kamloops. The company uses this new equipment to mix up to 20 tonnes per hour of custom fertilizer powders to meet with its customers exacting specifications.
"We developed Hydr8 in our own lab with small-scale trials over the last three years. After receiving our first commercial order from a famous 40-year-old winery in the Okanagan, we searched for a company to blend Hydr8 at scale. We attended the premises of Progressive Planet Products to witness the blending of Hydr8 and were impressed with the throughput and quality of their new blending equipment. The blending equipment gives me great confidence that Progressive Planet Products can scale processing of this exciting new product for our company without us having to invest in new equipment ourselves," said Darcy Lepine, co-owner of Eco Health.
Progressive Planet is a business-to-business tech innovation company working on circular economy solutions using micronized minerals for cement and agricultural sectors. The company is busy developing and producing a portfolio of solutions focused on dealing with the ongoing CO2 problem and working to minimize the carbon footprint for its customers.
Custom blends of fertilizers are required and applied for a number of different outcomes at different times. Their Hydr8 soil amendment product is a combination of biochar, zeolite and humates. Adding it to native soil increases the viability of transplants and improves plant resistance to drought and stress. Progressive Planet started its first commercial production of Hydr8 in partnership with EcoHealth Industries this week.