Most of the health and biotechnology sector is either caught up in the latest spate of telehealth products or involved somehow in the drug-pipeline from preclinicals through to human trials and then out to actually getting drugs on shelves.
In that time, company shares tend not to show much volatility. It takes time (and money) to get a successful drug through testing and on the market but if the drug is successful in trials, then it tends to mean a temporary pop in price. This is perfect for speculation or for folks looking to get out from underwater.
Otherwise, maybe biopharma should be kept for longer holds.
Here are five companies looking to improve our collective health in different ways.
FDA awards Kazia Therapeutics with orphan drug designation for brain cancer fighter

Kazia Therapeutics (nasdaq.KZIA) (ASX.KZA) received orphan drug designation from the United States Food and Drug Administration (FDA) for paxalisib, which treats rare and highly aggressive childhood brain cancers called atypical rhabdoid/teratoid tumors (AT/RT).
ODD is a special status given to drugs that have proven to be promising potential treatments for rare (orphan) diseases, which are designated by having less than 200,000 cases per year in the United States.
"Childhood brain cancer has emerged as an important area of focus for the paxalisib program. We have been working for some years with several world-leading researchers in DIPG, one of the most aggressive childhood cancers. Recent data presented at the AACR conference by Dr Jeffery Rubens and colleagues from Johns Hopkins Medical School has shown the potential of the drug to also add benefit in AT/RT, another form of childhood brain cancer that is very poorly served by existing treatments. This represents an important new opportunity for paxalisib, and one that we continue to explore enthusiastically with our collaborators and advisors," said Dr James Garner, Kazia's CEO.
Kazia Therapeutics is an oncology-focused drug development company, based in Sydney, Australia. Paxalisib is its lead program. The drug is being developed to treat glioblastoma, which is the most common and aggressive from of primary brain cancer in adults.
Other noteworthy facts
FDA will waive fees relating to a future regulatory filing in AT/RT, potentially saving more than US$3 million if Kazia seeks approval in this indication.
Paxalisib has previously been granted ODD in malignant glioma, a category of brain cancer that includes both glioblastoma, an adult brain cancer which is the lead indication for the drug, and diffuse intrinsic pontine glioma (DIPG), a rare childhood brain cancer which is currently the subject of a phase II study led by the Pacific Pediatric Neuro-Oncology Consortium.
ODD also includes a waiver by the FDA of fees for a marketing application under the Prescription Drug User Fees Act, which are over USD $3 million in 2022.
The drugs under ODD could also be eligible for FDA-sponsored orphan grants.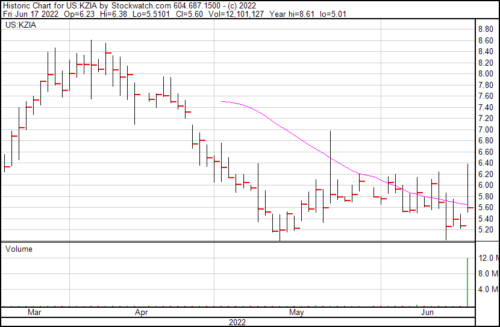 Kazia's share price rose $0.33 on the news and presently trading at $5.60.
Avidity Biosciences comes out in support of World Facioscapulohumeral Muscular Dystrophy Day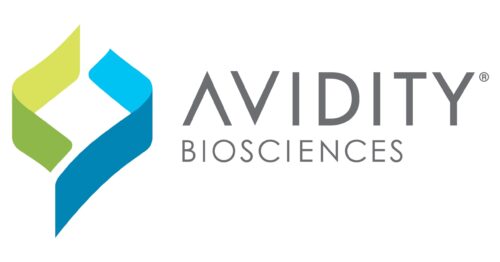 Avidity Biosciences (nasdaq.RNA) has come out in support of health initiatives to raise awareness for Facioscapulohumeral muscular dystrophy (FSHD) in support of World FSHD Day, and will be using the event to highlight some of its preclinical results from one of their recent trials at the 29th Annual FSHD Society International Research Congress (FSHD IRC) in Orlando, Florida.
FSHD is a progressive disease that causes asymmetric skeleton muscle loss causing weakness in the muscles of the face, shoulders, arms and trunk before it moves on to effect the musculature in the lower body. It's an autosomal dominant genetic disease, meaning that it only needs a single copy of the gene associated with the disease to cause it. It's also important to note that there are no approved therapies for treatment of FSHD at this time.
"Our preclinical data, presented at FSHD IRC, support our approach of directly targeting DUX4 with AOC 1020. The data demonstrate that a murine version of AOC 1020 prevents muscle weakness by blocking expression of DUX4 in a FSHD mouse model of disease. These findings are particularly important for progressive diseases like FSHD where aberrant and sporadic expression of DUX4 leads to cumulative damage across different muscle groups," said W. Michael Flanagan, Ph.D., Avidity's chief technical officer.
Avidity Bioscience wants to improve people's health through their new class of RNA therapeutics called Antibody Oligonucleotide Conjugates (AOCs). These AOC's are designed to combine the specificity of monoclonal antibodies with the precision of oligonucleotide therapies to get to the root cause of diseases that previously couldn't be treated using RNA therapeutics.
At present, the company expects to have three programs in clinical trials by the end of 2022. These three are AOC 1001—which is designed to treat payments with myotonic dystrophy type 1 (DM1), AOC 1001 is presently in Phase 1/2 development with an ongoing trial in adults.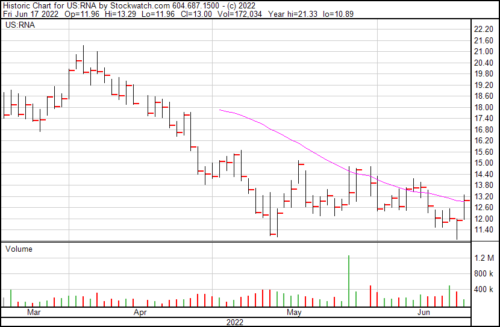 RNA is up $1.09 today and trading at $13.
Environmental, social and governance (ESG) measures are important to your health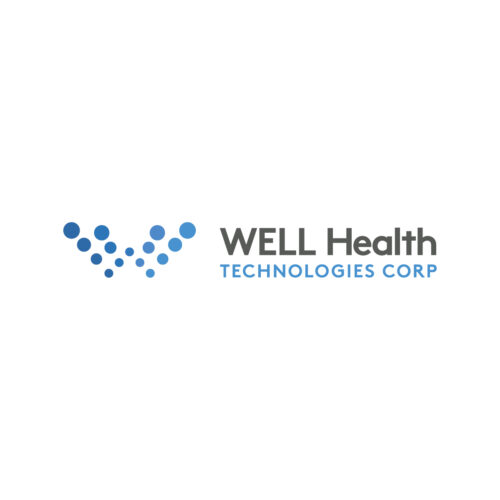 The simple fact of the matter is that a company that doesn't take environmental, social and governance (ESG) matters seriously risks losing investors. It's a wonder that more companies don't take it seriously.
According to a poll run by GlobalData in Q3, 2021, 33 per cent of businesses have altered their behaviour to achieve ESG goals, and an extra 15 per cent claimed that their companies implemented ESG practices. That means less than half of the corporate world is taking some form of ESG action.
Well Health Technologies (TSX.WELL) cares about ESG, according to their recently released ESG report. The report covers the year ending December 31, 2021 and details the company's commitment to its practitioners and health of its patients while keeping the company's commitment to improve and enhance its practices around the environmental, social awareness and governance.
"This report represents a significant step forward in our commitment to Environmental, Social, and Governance issues and provides stakeholders clarity on how we will accomplish these goals. People are at the heart of everything we do, ESG will continue to grow as a key focus for WELL, and we look forward to providing future updates and building upon our sustainable strategies," said Shane Sabatino, chief people officer at Well Health.
Well Health is a tech-enabled health care company. It has built a platform that combines end practice management tools inclusive of virtual care including electronic medical records (EMR), revenue cycle management (RCM) and data protection services. The company also owns and operates Canada's largest network of outpatient medical clinics offering both primary and specialized health care services, and provides telehealth.
The companies three chosen priorities are:
Priority No. 1: Practitioner support and digital enablement
Helping practitioners deliver improved health outcomes, Well is a tech-enabled health care company that empowers physicians with a powerful lineup of digital tools and services it refers to as its practitioner enablement platform.
The company's offering provides all the benefits of a fully managed hybrid environment inclusive of brick and mortar and/or virtual delivery capabilities including on-line and offline medical office assistant support, billing and back-office management, and referral workflow support. It ensures health care providers can optimize their schedules so they can spend more time with their patients and less time doing administrative work.
Well's digital offerings reduce wait times, travel times (reducing greenhouse gasses), and other traditional socioeconomic barriers that are often associated with accessing in-person care.
Priority No. 2: Safeguarding patient data
Safeguarding the privacy and security of the company's patients' data while empowering them to proactively leverage their health information is a core element to achieving Well's mission to positively impact health outcomes.
Continued investment into Well's cybersecurity approach to build and improve capabilities;
100 per cent of Well's EMR Group is certified in ISO27001, ISO13284 or ISO13485.
Well had zero reportable data breaches in 2021.
Priority No. 3: A healthy place to work
Diversity is highlighted in the ESG report as an invaluable strength at Well. Currently Well has 70 per cent of senior executive team members representing a visible minority. Furthermore, Well is committed to achieving at least 33 per cent female representation on its board by the end of 2022.
Developed a comprehensive COVID-19 response to protect patients and staff in all Well-owned clinics, which resulted in zero COVID-19 outbreaks;
Continued support for a range of well-being initiatives, available to all team members and business units, to help team members stay physically and mentally healthy in a psychologically safe work environment.
The ESG report is guided by global ESG standards, including including Global Reporting Initiative (GRI) standards, the Sustainability Accounting Standards Board (SASB) Health Care Delivery and Software and IT Services Industry standards, and the United Nations Sustainable Development Goals (UN SDGs).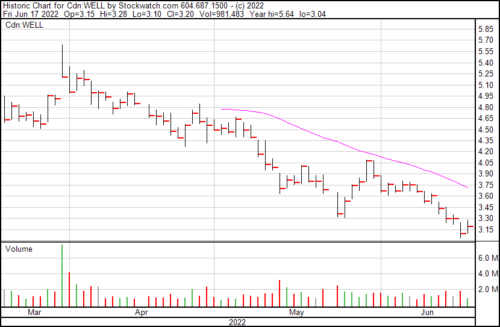 Well Health is up $0.10 today and trading at $3.20.
Cancer fighter Moleculin Biotech reports look good for human trials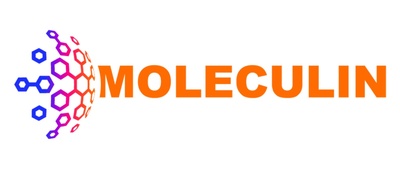 Moleculin Biotech (nasdaq.MBRX) reported preliminary results from the first cohort of the company's Phase 1a human trial of WP 1122.
The cohort included nine subjects dosed with 8 mg/kg or placebo in the dose escalation trial to evaluate the safety and pharmacokinetics (PK) of the drug in healthy volunteers. Based on results from the first cohort, the company felt the first dosage was safe and well tolerated and will open cohort 2 with a dose escalation to 16 mg/kg.
"While still very early in our first-in-human Phase 1a study of WP1122, we are encouraged by the preliminary safety data demonstrated by WP1122. With this Cohort now complete and no dose escalating stopping criteria seen to date, we are actively working to enrol healthy volunteers in Cohort 2 at 16 mg/kg and advance toward establishing a maximum tolerated dose. Setting an MTD for WP1122 is key to having potential future Phase 2 WP1122 clinical studies for the treatment of certain viruses, including COVID-19, and cancers," said Walter Klemp, chairman and CEO of Moleculin.
Moleculin Biotech is a clinical stage pharma company working on developing a broad array of drug candidates to help with treatment of resistant tumors and viruses. The company's lead program is Annamycin, an anthracycline designed to avoid multidrug resistance mechanisms with little to no complications to the heart. It's presently in development to help with treatment for relapsed or refractory acute myeloid leukemia (AML) and soft tissue sarcoma (STS) lung metastases.
WP1122 was developed as a 2-DG prodrug to improve the pharmacological profile. It's also been shown that it might be a potential option against SARS-CoV-2 cells, but it's early yet to make that distinction.
The International Union of Pure and Applied Chemistry defines a prodrug as a chemical that transforms before it has pharmacological effects. If you take a prodrug, it changes in your body before it starts working.
There are two major types:
Type I prodrugs turn into their active forms inside of cells.
Type II prodrugs turn into their active forms outside of cells, such as in blood or other fluids.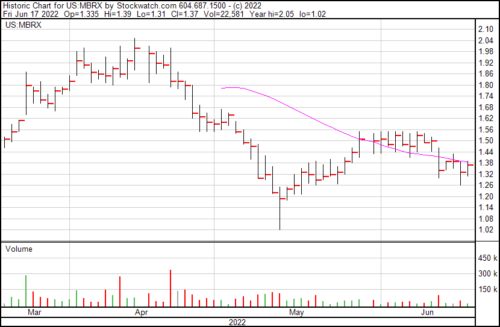 )
Moleculin is up $0.04 today trading at $1.37.
Kintara Therapeutics cancer drug gets fast tracked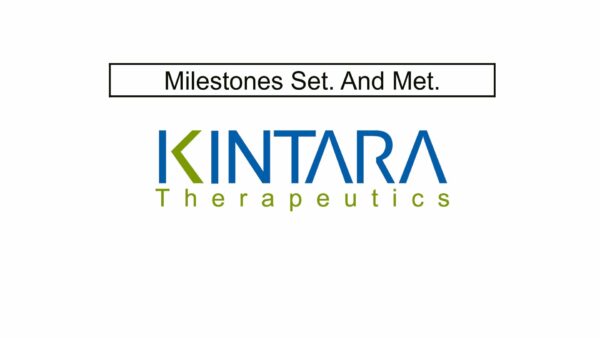 Kintara Therapeutics (nasdaq.KTRA) announced that the FDA granted their VAL-083 drug for patients with newly-diagnosed unmethylated glioblastoma (GBM) Fast Track Designation (FTD).
Fast Track is a process designed to speed up the development, and review of drugs for serious conditions and fill an unmet medical need. Some of the significant benefits of FTD include:
Enhanced access to the FDA, including opportunities for more frequent meetings and written consultation throughout the remaining development of VAL-083.
Drugs with FTD are eligible to apply for Accelerated Approval and Priority Review at the time of a New Drug Application (NDA) submission, which may result in faster product approval.
FTD also allows for 'rolling review', whereby Kintara may submit completed sections of the VAL-083 NDA as they become available, rather than at the end of development.
California-based Kintara is a cancer-fighter working on novel therapies for patients with unmet medical needs. The company is developing two late-stage, Phase 3 therapeutics. The two programs are VAL-083 for GBM and REM-001 for Cutaneous Metastatic Breast Cancer (CMBC).
"We believe Fast Track Designation is indicative of VAL-083's potential to improve outcomes for patients with GBM, the most aggressive form of brain cancer," said Robert E. Hoffman, president and CEO of Kintara. "We look forward to announcing top-line data from the international registrational phase 2/3 GBM AGILE Study around the end of calendar year 2023. Fast Track Designation allows us to work closely with the FDA and may expedite our commercial launch of VAL-083, if approved."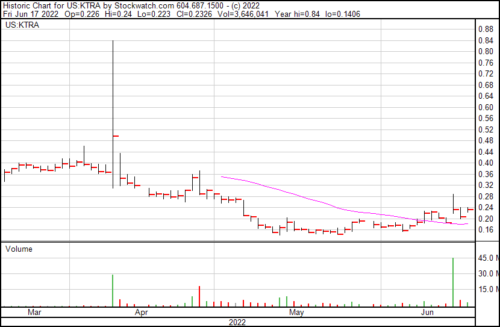 Kintara is presently trading at $0.20.