Not to wrap it in too much of a bow, but data is big business nowadays and there's a huge technological market out there looking to ways to find it, mine it, use it, or wrap it up and sell it to the highest bidder. Sometimes the sources of information are benevolent, like companies like use internet of things (IoT) sensors to capture water-flows in agricultural settings and ensure there's no water wasted.  And then there's companies like Meta Labs (NASDAQ.META) that create large scale empires designed to haul in large scale amounts of metadata, which they can then parse, analyze and sell to advertisers. It's a spectrum.
Here are five companies and what they're doing to and with the data they collect.
Augmented Reality and Smart Glasses are a surveillance minded company's dream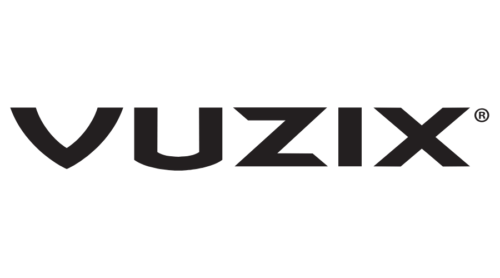 Vuzix Corporation (NASDAQ:VUZI) received and started delivering on a smart glasses order valued at over $350,000 for a large United States-based multinational retailer to help with meeting warehousing and logistics needs.
For clarification's sake, these aren't the same kind of personal surveillance products Google tried to capitalize on a few years back under the brand new Google Glass. These are augmented reality (AR) technology, which takes the image your eye sees and downloads another image from the cloud to put over it. This is how Pokemon Go works for the retail crowd, but this has widespread uses for the non-retail crowd as well. Such as what we've got going on here.
"Vuzix and LogistiVIEW have spent years of time and resources honing this technology and software solution and we are now seeing a growing market adoption that is allowing companies to operate with greater productivity. LogistiVIEW's Vision+ solution running on the M400 delivers the efficiencies these companies need in today's challenging environments, and we expect warehousing and logistics to remain one of our most exciting market verticals," said Paul Travers, president and chief executive officer at Vuzix.
Vuzix develops, manufactures and distributes Smart Glasses and AR products for both the consumer and enterprise markets. It offers both personal display and wearable computing devices that allow for mobility, wearable displays and AR. The company holds 246 patents and patents pending and IP licenses in the video eyewear field.
There were many reasons why Google Glass failed to make a splash with the retail crowd. First, it was ugly. Second, nobody wants to be filmed when walking their dog. It might be a touch cynical to suggest that the first was more important than the second, but the influx of people on Instagram and other social media sites willingly detailing their lives (and thus, giving up their data for free) suggests it may have been the former.
On a more industrial level, technologies like Vuzix's offerings make a
certain sort of sense for some jobs. Imagine trying to teach someone how to stock shelves—this process takes a bit as the person has to rely on their memory—but with a pair of AR glasses, all they have to do is look at the shelf in question and see an visual representation of what goes there. It's a fairly simplistic example, and one that's unlikely to come to your neighbourhood warehouse anytime soon given the relative expense of the technology at this stage of its development, but it's a possible future.
Let's also not forget the workplace management portion. Warehouse workers at Amazon, especially pickers and stockers, have to carry out bulky scanners, which make a digital record every time you punch the trigger (and scan a box). This information goes into the mainframe and gets spit out as data and it's Amazon's way of making sure you're using every single second of your time productively.
Regardless, the company anticipates more follow-on orders as rollouts continue.
The first long range internet of things network connects all of Europe's data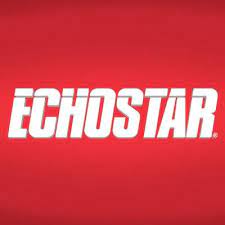 EchoStar Corporation (NASDAQ:SATS) subsidiary EchoStar Mobile deployed their long-range (LoRa) pan-European Internet of Things (IoT) network.
The network operates using EchoStar mobile's licensed S-band spectrum from the EchoStar XXI satellite and offers bi-direction, real-time LoRo-enabled connectivity across Europe using a single network.
"The activation of our pan-European network, the largest, and first multinational, LoRa®-enabled IoT network, is a significant milestone for EchoStar Mobile. We, along with dozens of partners participating in our early adoption program for LoRa®, are evaluating prototype devices and testing the network with applications such as railway track monitoring, smart farming, utility monitoring and asset tracking in preparation for commercial service launch, which is on track for late 2022," said Telemaco Melia, vice president and general manager of EchoStar Mobile.
EchoStar Corporation is located in Englewood, Colo., and provides satellite communication solutions, with business operations spread out across the world. LoRa is a low-power networking protocol meant to connect battery-powered devices.
The ability to stay connected when doing business is important, especially in terms of maintaining the supply chain. Until recently, the technology operated under significant constraints, being dependent on terrestrial infrastructure. Now the LoRa enabled module easily connects to IoT devices to provide widespread connectivity across Europe and allow sensors to handle information while mobile.
The global IoT market size was worth USD $384.70 billion in 2021 and is anticipated to grow from USD $478.36 billion in 2022 to USD $2,465.26 billion by 2029, which is a compound annual growth rate of 26.4 per cent during the forecast period.
Pixelworks sweetens their phone deal with China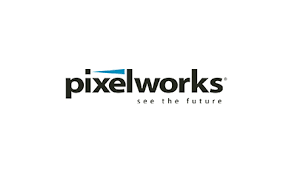 Pixelworks (NASDAQ:PXLW) launched their ASUS ROG Phone 6 series, which integrates the company's visual processing technology, including HDR tech, professional color calibration, DC Dimming and other features.
To sweeten the deal for folks living in China, the ROG Phone 6 model presently being sold in China will be offered in collaboration with TenCent Games, offering stronger colors and more details for Tencent's gaming content.
"We are pleased to continue our cooperation with Pixelworks on ROG Phone 6 series smartphones. Ultra-clear picture quality, accurate color accuracy, and great eye comfort are fundamental elements for an immersive gaming experience. That's why we strive to provide users with high-performance smartphones to increase their competency in the game world. We believe that the ROG Phone 6 series will prove to justify the long wait of ROG fans with its captivating gaming performance," said Bryan Chang, general manager for smartphone business unit at ASUS.
Pixelworks is involved in content creation, video delivery and display processing tech extending across every screen, whether that be cinema, TV, smartphone or whatever. The company brings two decades of experience delivering image processing to companies that provide consumer electronics, displays and video streaming services.
The specifics of the phone include:

Industry-leading HDR —— Pixelworks' precision HDR tone mapping provides contrast and color depth with up to 1 billion hues and access to more HDR content with certification from top content providers, including Amazon, Netflix and YouTube. The smartphone also includes full support of HDR 10+ technology, which optimizes each frame of HDR video content to unveil more details in very dark or bright scenes.
Absolute Color Accuracy —— The smartphone includes patented display calibration technology by Pixelworks, resulting in an average delta-E of less than 1 (lower is better) across the full range from 100 nits to the display panel's maximum brightness, meaning that no deviations from perfect color accuracy can be detected by the human eye.
True Flesh Tones —— A calibrated flesh tone solution ensures accuracy in all display modes to convey true-to-life skin tones for all content involving real people, whether in photos, videos captured on the phone or popular movies streamed from an App.
Color Shift Correction —— This new feature ensures color accuracy across the entire screen by correcting for colour shift artifacts that can occur on display panels at low brightness.
DC Dimming ——DC Dimming adjusts the display's current to reduce the screen flickering associated with conventional Pulse Width Modulation (PWM) dimming, which ensures extraordinary clarity and greatly improves eye comfort.
The ROG Phone 6 series smartphone is built on the Snapdragon 8+ Gen 1 mobile platform sponsored by Qualcommon Technologies, and features Pixelworks' visual processing tech. It has a 6.78 inch AMOLED screen with resolution 2448×1080 pixels and refresh rates of up to 165 Hz. It's a gamers phone.
"Congratulations on the launch of ASUS ROG Phone 6 Series! From a competitive mobile platform to high fresh rate display of up to 165 Hz and premium visual processing, the key features of this smartphone are sure to prove that they were worth the wait for avid gamers. It has been a pleasure to team up again with ASUS on the latest ROG Phone 6 series. Together, we will continue to work to further enhance the display capability of ROG phones and deliver a more visually splendid game world for consumers," said Leo Shen, SVP and general manager of Mobile BU for Pixelworks.
Kinaxis Planning.AI wins Digital Innovation Award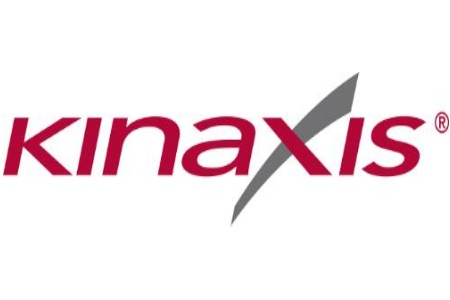 Kinaxis (TSX.KXS) announced that its Planning.AI artificial intelligence platform won the 2022 Digital Innovation Award.
The award, more specifically in the operations and supply-chain category, was presented by Ventana Research. The award is present to showcase a vendor that best exemplifies innovation in tech that support operations or service of supply chains.
"Our awards highlight the best in innovation, and this year's winners are examples of how novel approaches using digital technologies are reshaping how businesses operate in ways that improve performance and achieve competitive advantage. Kinaxis' Planning.AI illustrates how the complex and often time-consuming task of supply chain planning can gain both speed and accuracy. It builds on Kinaxis' concurrent planning technique, which streamlines planning processes in normal times and fosters resiliency and agility in dealing with market discontinuities and disruptions," said Robert Kugel, senior vice-president, research director for Ventana Research.
Coming part and parcel with Kinaxis' RapidResponse platform, Planning.AI improves upon Kinaxis existing supply and demand planning applications, helping companies monitor and control their supply chains.
Planning.AI uses heuristics, optimization and machine learning to find the answer to any problem as fast as it can. Now companies don't have to choose between speed or accuracy in terms of planning algorithms, as PlanningAI provides the ability to use multiple analytical approaches to a single problem. This saves time, manpower and reduces overhead because the company doesn't need to outsource the technical issues to data scientists and analytics experts.
The Digital Innovation Awards recognize organizations that contribute advancements in technology, drive change and increase value for organizations.
Katipult launches upgrades to DealFlow Platform for debt data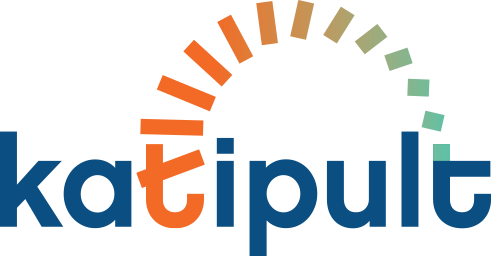 Katipult Technology (TSXV:FUND) announced upgrades to its private placement platform, DealFlow, including a new enterprise-grade data integration module called DealFlow: DataHub.
DataHub takes large volumes of data from commonly used record systems in the industry like ISM or Dataphile. It's then streamlined and used to populate the digital subscription documents core to the DealFlow platform. Customers will be no longer required to do manual data entry or update the data involved in the documents, and DataHub will also allow single sing-on to the platform, making it easy for users to sign on.
The module allows users to connect their backend systems with the DealFlow platform, getting them direct access to subscription documents with the latest information from their record systems. The coverage provides service continuity over multiple different countries, specifically to meet the requirements of mobility customers, or those with widely distributed locations in sectors like utilities, transportation, railway, logistics and agritech.
"We're very excited to announce the launch of the DealFlow: DataHub module. Our experience working with investment banks and broker dealers showed us that being able to seamlessly interface with their legacy systems of record is critical for helping them accelerate the pace of digital transformation. DealFlow:DataHub further amplifies the efficiency-boosting capabilities of DealFlow by removing yet another manual step in the private placements process. Not only is scalability improved, but there are also positive knock-on effects on compliance as data integrity and continuity are preserved," says Gord Breese, Katipult CEO.
Katipult provides award winning software infrastructure for the exchange of capital in equity and debt markets. The company's tech is cloud-based and its claim to fame is the ability to eliminate transaction redundancy, strengthen compliance, and accelerate deal flow.